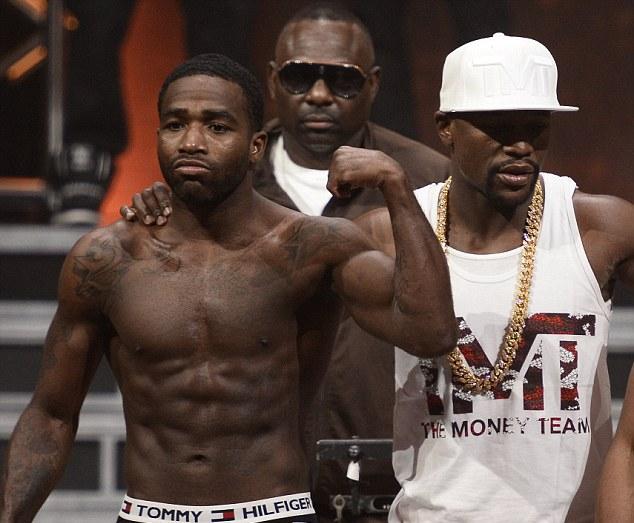 Adrien Broner and Floyd Mayweather before their recent string of arguments. Mayweather has been telling Broner to calm down regarding his activities outside the ring.
Several hours after the Judiciary Report posted the article "
Boxer Adrien Broner On The Verge Of Tears Slams Former Mentor Floyd Mayweather (Video)
" to the site
and blog
very early yesterday morning, again imploring boxer Broner to take a more reserved approach in his life, a warrant was issued for his arrest. The TMZ website broke the story yesterday afternoon that back on January 21, 2016 at 3:30 AM, Broner was gambling at a bowling alley in his U.S. home state of Ohio and got into trouble.
Broner lost thousands of dollars in bowling bets and it is alleged he lashed out and beat a man at gunpoint, knocking him out, then retrieved the money. The injured man was transported to the hospital, where he was given 60 stitches (whoa, 60 stitches, why don't you fight like that in the ring instead of knocking civilians out, you could have beat Maidana LOL). Yesterday afternoon, authorities decided to charge Broner with felonious assault and aggravated robbery.
Broner is a millionaire. He didn't need the money. This episode was very unnecessary. Something else is going on with him and he is self-destructing under it. He needs to apologize and make amends regarding the injured man from the bowling alley. He also needs to get help lest what's going on inside him destroys him. I don't want that to happen to him. He has a lot of potential and has come very far.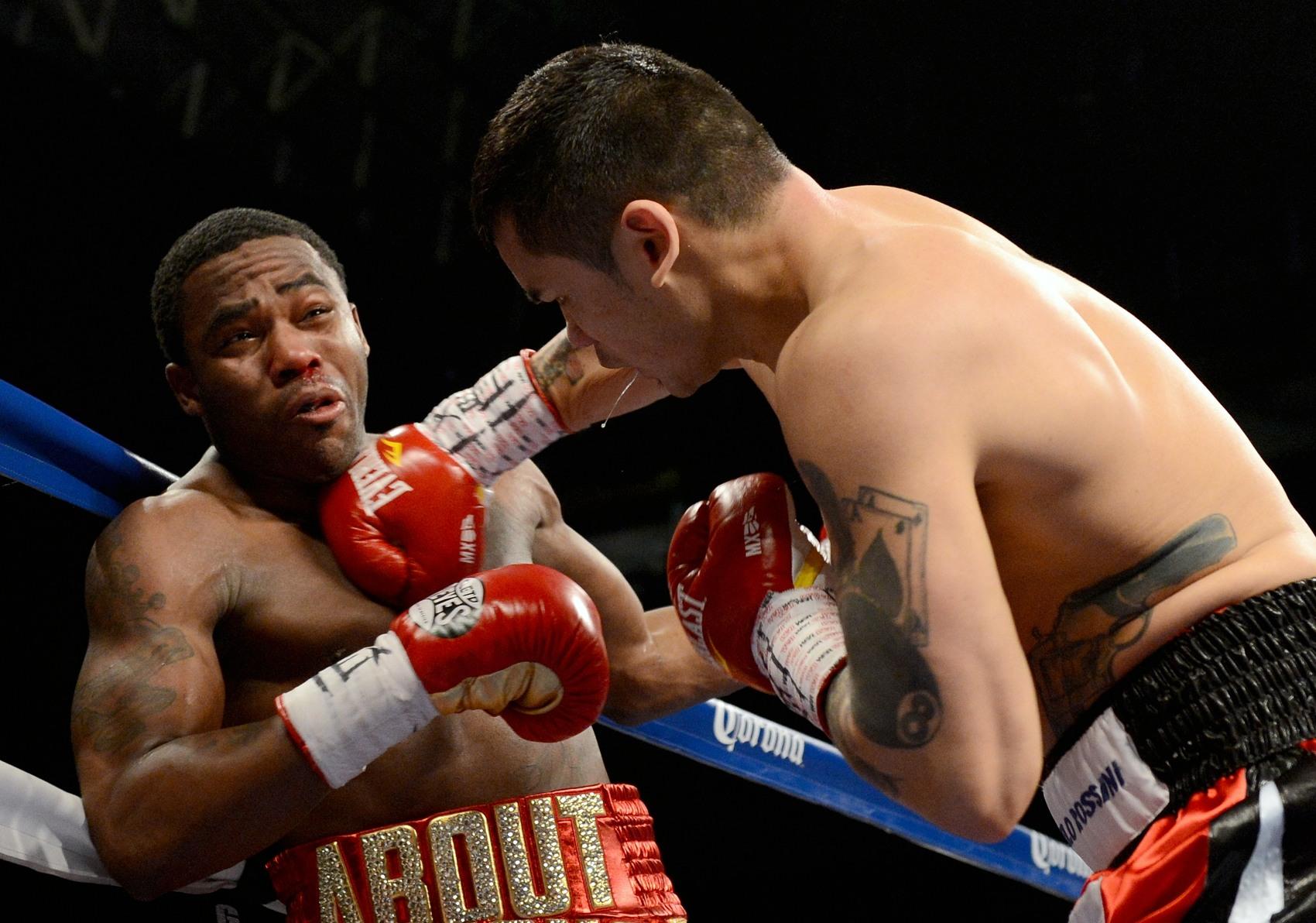 Adrien Broner vs. Marcos Maidana
In past articles the Judiciary Report has repeatedly implored Broner to calm down and spend his time and money on family and educating himself. When you achieve financial success and are in the public eye, it is not difficult to get into trouble. The site has repeatedly implore entertainers and athletes to leave a certain element behind from their past, if what they do and encourage you to partake in is negative and or illegal. How is it "keeping it real" when people are encouraging you to do wrong in what could take your freedom and fortune. There's nothing wrong with having rich or poor friends. It is not a question of money, but the mentality they possess. If they have the wrong mindset it will corrupt you at some point or another.
I remember reading about the late boxing trainer Cus D'Amato and his struggles with keeping boxer Mike Tyson on the straight and narrow. When Tyson was 15-years of age, D'Amato took him into his home and began training the troubled youth as a boxer. Tyson had a rough start in life, due to his parents involvement in crime. D'Amato taught him discipline by making him exercise/train as a boxer and clean up the house, doing chores on a regular basis. However, D'Amato noted there were times after he moved Tyson out of the boxer's native Brooklyn, that he had to go searching for and retrieving him, lest he fell back in with the same crowd he got into trouble with in the first place.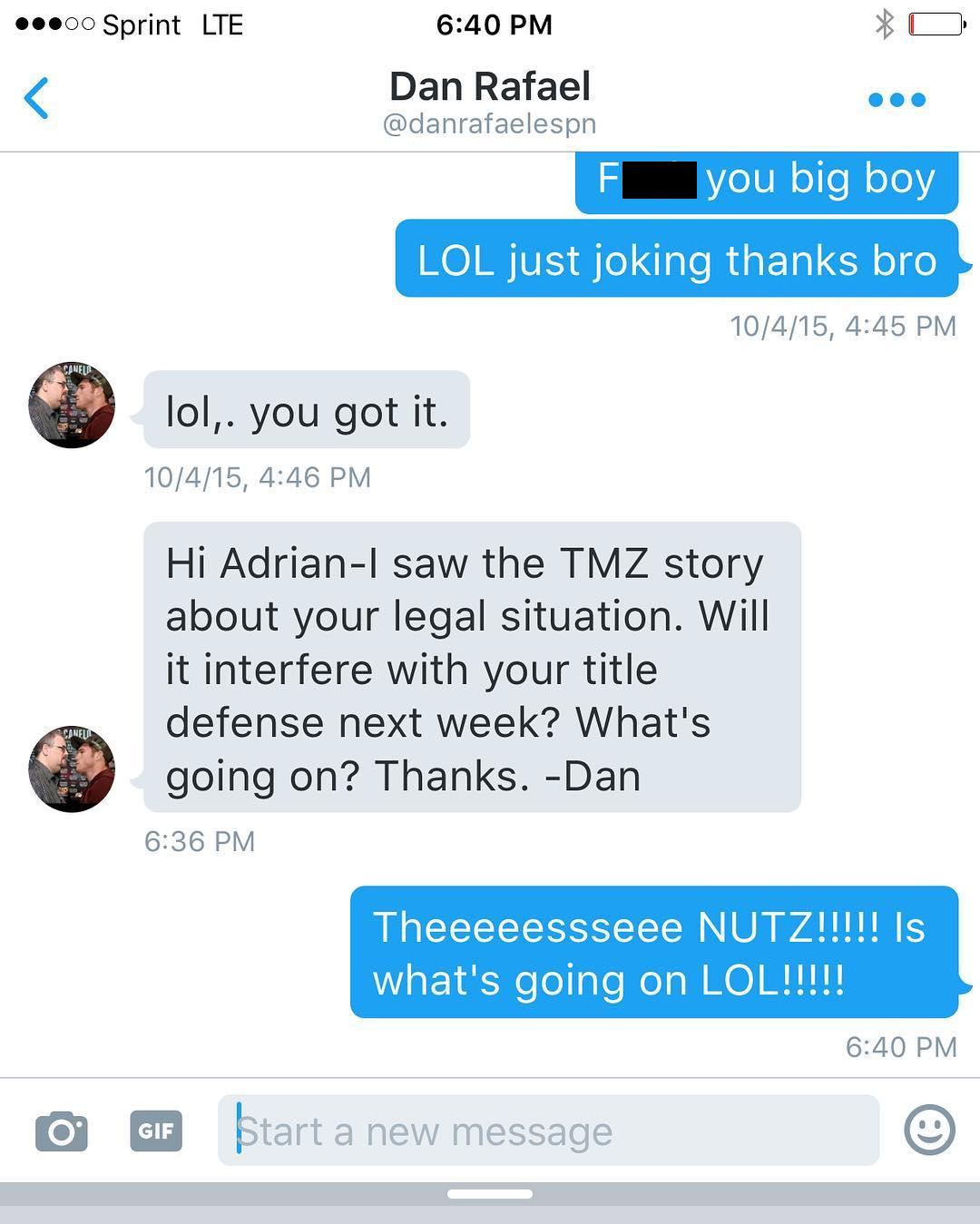 Adrien is detached from reality, as evidenced by a text message between himself and ESPN boxing analyst, Dan Rafael (Um, what's up with your phone battery LOL).
Broner is also hanging around people with the wrong mentality, such as Miami rapper Rick Ross, who is a violent, thieving man known for getting into criminal trouble. Ross has criminal cases against him for violent behavior. Ross, a former prison guard in Miami, adopted the persona of incarcerated drug dealer Freeway Ricky Ross and has been trying to become him, in violation of the drug dealers image rights (Right of Publicity and the Lanham Act). Freeway took great exception to this mimicking and denounced Ross for this behavior in a $10,000,000 lawsuit (Freeway mysteriously lost the case in what warrants a proper judicial review for denying someone their image rights as a human being and as Warner Bros was involved, an entity known for bribing federal and Supreme Court judges with stock, it's clear what transpired here).
Ross also promotes rape through his music and has an album that is sick and seriously blasphemous against God. Ross, apart of Hollywood's so-called "Illuminati" which is steeped in the occult, greatly offended the church in America with a particularly contemptible album. One of my friends in Miami, who knew Ross growing up, stated he was not a thug and was working as a correctional officer. However, trying to adopt a tough rapper image, Ross has been breaking the law in violently beating up people in Georgia (and other states) and in one incident a man was murdered at Ross' Miami house. This is not good company of Broner to be keeping, as Ross and company are headed for serious trouble. However, that's his choice.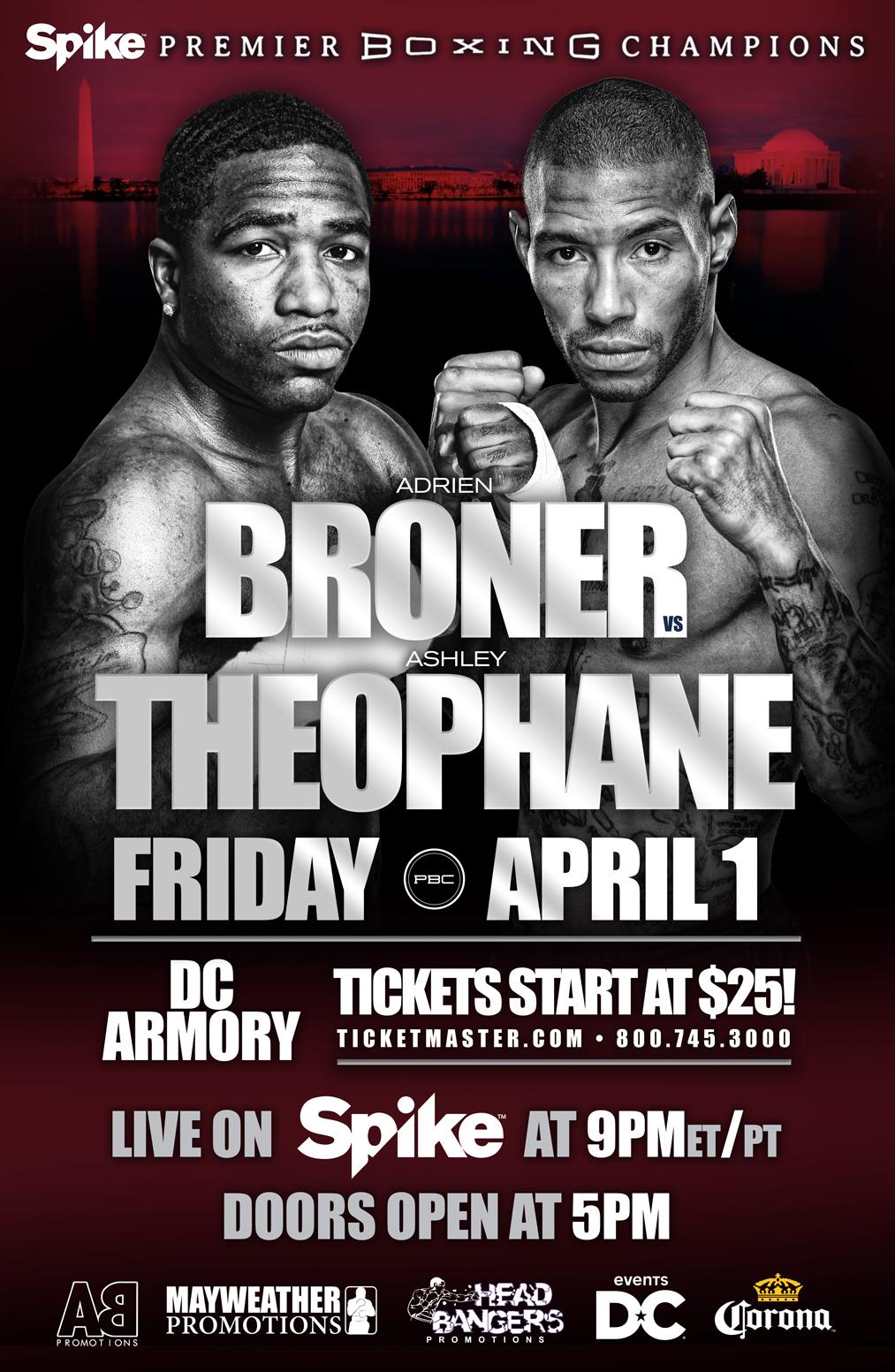 Adrien Broner's next fight is against British boxer Ashley Theophane
A few weeks ago, I was pleased to learn that Broner had proposed to his longtime girlfriend, who is mother of his two children. Broner made the announcement on Twitter a few weeks ago and I congratulated him on the social networking site. For Broner to get on the right path in life he is going to have to settle down. Getting married and spending time with his wife and children will do him a world of good and vice versa. Spending time working on his boxing, rather than partying and gambling with people who love to carouse, will also be more beneficial to him. He is a millionaire in his twenties and needs to make the most of the advantages he has been blessed with. Do not lose everything you have worked for over foolishness. Avoid certain people and situations, lest they cost you everything.
Broner was arrested last summer for reckless driving while intoxicated. He was given six-months probation, which he successfully completed without rearrested. I am also of the belief Broner needs to go to rehab. Broner is struggling with alcoholism and that is a dangerous thing for anyone, especially an athlete, as it will impact your performance in play, damaging your career and overwork the respiratory system and the heart while other bodily mechanisms try to compensate for the negative impact of alcohol abuse (
Johnny Manziel Loses Contract With Cleveland Browns After Constant Drinking And Partying
).