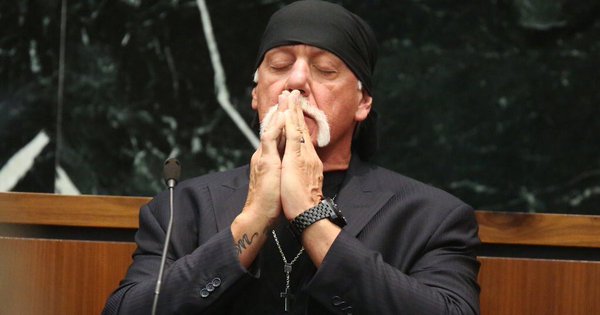 Hulk Hogan
Last week a Florida jury awarded wrestler Hulk Hogan $115,000,000 in a leaked sex tape case he filed against the Gawker website. Gawker, owned by Nick Denton, was given a secretly filmed sex tape of Hogan, shot without his permission or that of his sex partner. Gawker lawlessly decided to publish the voyeuristic tape and was hit with a $100,000,000 lawsuit for this misconduct. The jury has now awarded Hogan an additional $25,000,000 in damages. Jurors revealed seeing the tape during trial made up their minds to throw the book at Gawker for this egregious misconduct.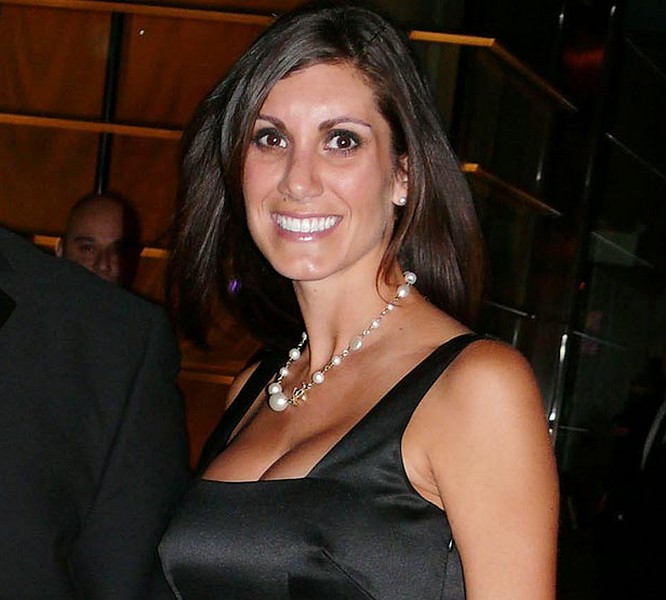 Heather Clem

The jury's verdict in this case and others, such as Erin Andrews v. Marriott Hotels and separately Lastonia Leviston v. 50 Cent, is the American people sending the media and Hollywood a clear message that the public is not agreement with secretly spying on people in their homes, hotels and public toilets - and to make it worse, publishing the contents of the illegal voyeurism. The media and Hollywood are in their own world where anything goes, but the American public and the world as a whole are not in agreement with this perversion that is criminally violating people's rights to privacy.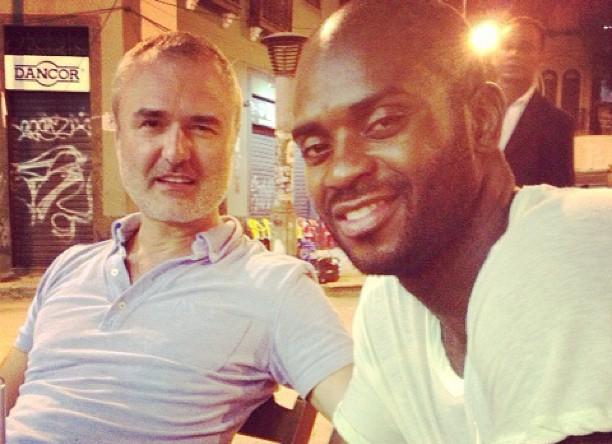 Gawker owner Nick Denton and his boyfriend/civil partner
What's also alarming is Gawker's editor, A.J. Daulerio stating celebrity sex tapes are newsworthy, meaning they should be made public with or without the subject's consent. When asked what would constitute going too far, Daulerio answered, "If they were a child." Hogan's attorney asked "Under what age" to which Daulerio perversely and troubling replied "Four." That means Gawker would publish child porn if the subject is 5-years old and up. These are the kind of perverts Gawker has on staff. Is there any wonder those perverts at Gawker gleefully and illegally published the secretly filmed Hogan sex tape.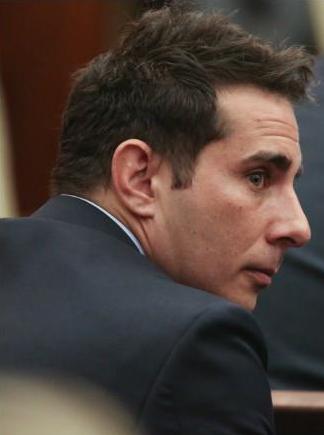 Gawker's A.J. Daulerio

The whole thing is sick, stomach turning and deserves to be slapped down in every legal venue possible. Adults and separately children's rights are being violated, by perverts who are deviants and sexual predators desperate and hard up for any form of sexual stimulation they can find. This is not legal porn where of age actors are paid and know they are being filmed. This is secretly watching and filming people in private places, such as their bedrooms, hotel rooms and public toilets and it has to stop. It's disgusting, sick and denotes serious mental problems in people engaging in this criminal behavior. Anyone engaging in such depraved behavior belongs in a mental institution, as they are a danger to the public.
STORY SOURCE

Where Gawker editor draws the line: A sex-tape of a 4-year-old

March 9, 2016 | 11:29am - Jurors in Hulk Hogan's sex video trial on Wednesday heard a videotaped deposition of Gawker's former editor in chief — saying he'd draw the line at posting the sex tape of a celebrity who is under 4 years old. A.J. Daulerio, 41, was sitting ramrod straight in the Florida courtroom during the awkward moment when he was asked on video by Hogan's lawyer, "Can you imagine a situation where a celebrity sex tape would not be newsworthy?"
Daulerio answered flatly, "If they were a child."
"Under what age?" attorney Charles Harder asked.
"Four," he said.
"No four-year-old sex tapes, OK," Harder said...
Hulk Hogan jurors said seeing Gawker sex tape solidified their decision to award wrestler more than $100m including ANOTHER $25m in punitive damages
Published: 22:40 EST, 21 March 2016 | Updated: 01:09 EST, 22 March 2016 - The jurors in the Hulk Hogan sex tape case against Gawker said seeing the video 'solidified' their decision to hand the wrestler the winning verdict. Salina Stevens, a 35-year-old college-campus safety agent from St. Petersburg, Florida, told reporters once she saw the video she knew Hogan's privacy had been violated.
'The video was worse than I expected in some ways. 'Not so much the sex part of it but just the conversation. 'I just feel like if he knew that he was being videotaped, he would not have spoke about the things he spoke about,' Salina said. She said the conversation between Hogan and the woman in the video was 'very human' and proved to her the wrestler didn't know he was being recorded.
'I understand that we have a First Amendment, and I stand behind the First Amendment but I don't want that to be used improperly. 'I think that it is used improperly way too often, and we also have privacy laws, and I hope those will be taken into more consideration when stories are being ran,' Salina said.
Hogan was awarded an additional $25million in punitive damages - three days after the jury ruled in his favor with a $115million judgment. That $25million will be covered by both the site and its owner Nick Denton, who jurors ordered to pay $10million of the punitive damages out of his own pocket. The jury's decision came just hours after Judge Pamela Campbell informed the four women and two men deciding the case that Denton is worth $121million while the site is valued at $83million.
Judge Campbell also informed the jury that the former editor of the site who posted the video, 41-year-old AJ Daulerio, has no assets and owes $27,000 in student loans. He was hit even harder than Denton by jurors Monday, who ordered him to pay $100,000 of his own money despite being told about his financial status earlier in the day...