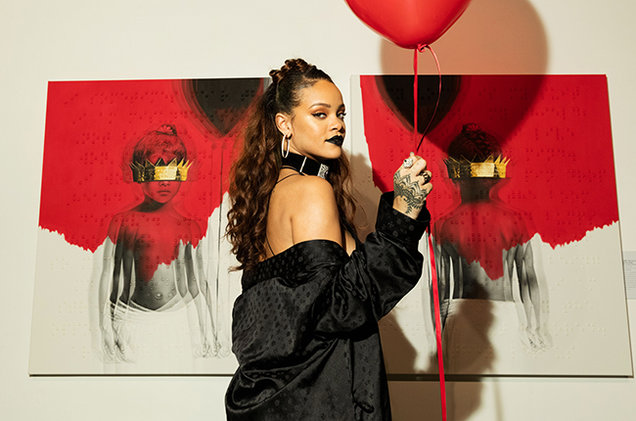 Rihanna

I've received a scoop from one of my sources responsible for some of my
site exclusives
that later proved true eand it's about vocally challenged singer, Rihanna. The failure of her current album "Anti" that bombed on the charts and in the sales department, has created the first flop of her career. It has mushroomed into other problems, such as poor ticket sales for her current concert tour that Samsung has partially underwritten and is getting burned by (
Rihanna 'Anti' Tour Opens To Half Empty Arena Due To Massive Sales Decline
).
Samsung expected a good return on their investment and massive exposure to many concertgoers around the world, but that's not happening. Rihanna's ticket sales are low and nowhere near that of other modern entertainers such as Adele, Taylor Swift and Justin Bieber. Furthermore, the sales scandal surrounding Rihanna and Tidal has brought all involved bad publicity.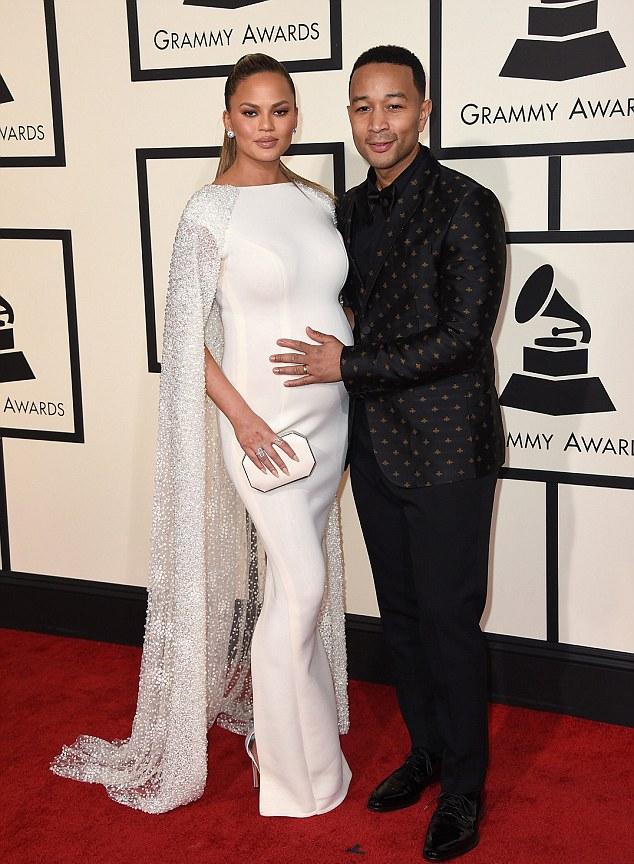 John Legend and Chrissy Teigen
Rihanna slept with several songwriters and producers in getting the "Anti" album completed (some of whom gave the secret away online) and it simply did not produce any hits this time, whereas in the past it secured her number ones on the charts. As "Anti" is a sales and chart failure, the label and her management are already looking to Rihanna's next album in an attempt to salvage her career.
Rihanna has a known habit of having sex with industry producers, songwriters, entertainers and executives, married or single, for career advancement. It is what her entire career has been built on. I was informed Rihanna has set her sights on a new target to seduce for help with her career...and he is married. Rihanna has set her sights on married Grammy award winning singer/songwriter, John Legend, whom she has a crush on.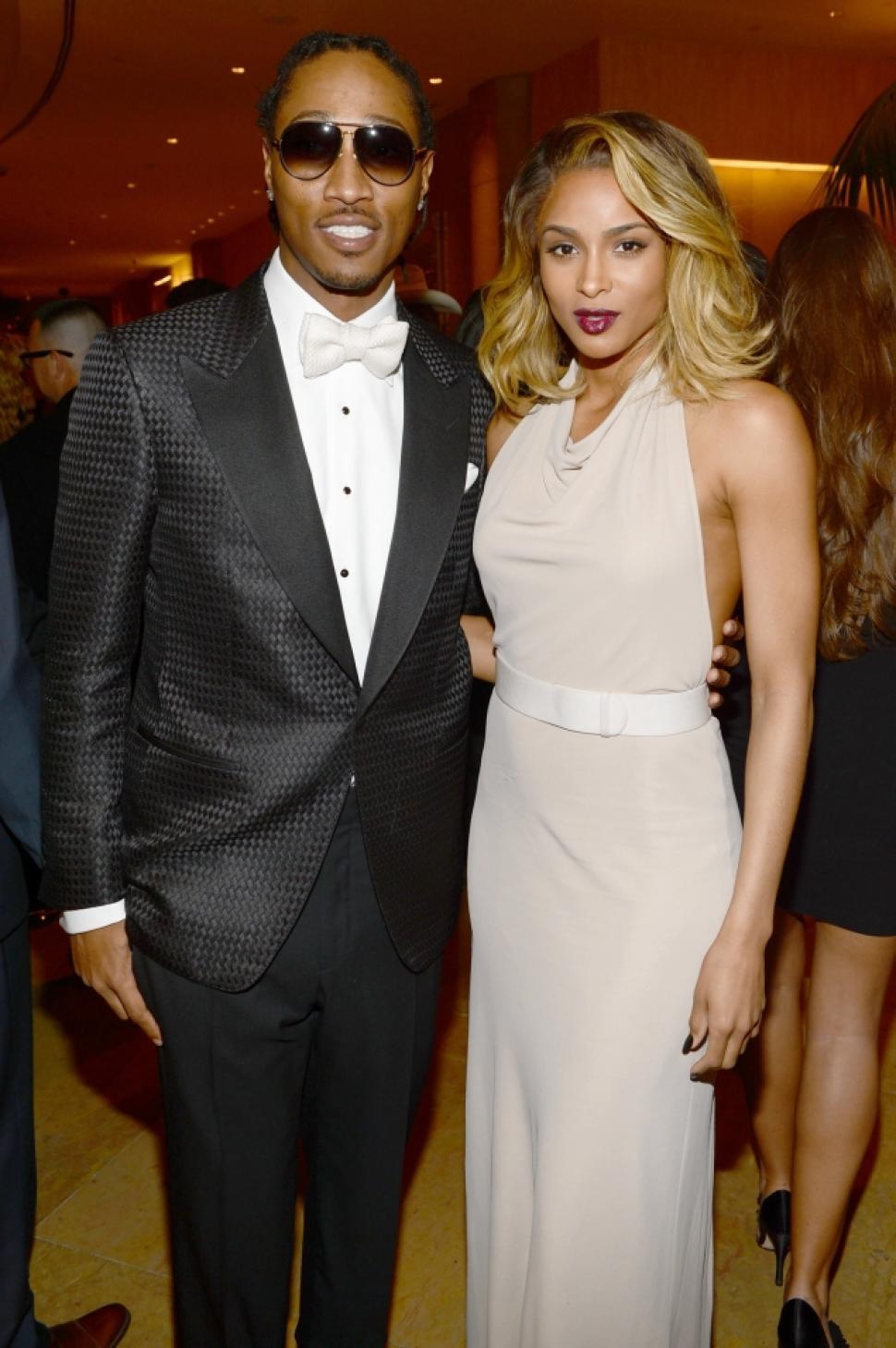 Future and Ciara when they were engaged
This is foul. Legend is married to model, Chrissy Teigen, who loves him and is pregnant with his baby. Rihanna needs to leave him alone. Rihanna similarly targeted rapper Future, who was engaged to her music rival, Ciara, a woman that was also pregnant at the time. Rihanna's cheating with Future and in public places, led to Ciara calling off the engagement (
Singer Ciara Calls Off Engagement To Rapper Future Over His Cheating With Rihanna And Others
). Rihanna was also having sex with music producer The Dream while he was married to others, in exchange for songs. He even bragged about having sex with her because she is famous and has been getting passed around the industry. And Rihanna is still having sex with rapper Jay Z, who is married to singer Beyonce (Solange is gonna beat that butt again - stay out of elevators Joe Camel/Jay Z).
Most women are happy for others when they find someone. It's great seeing people find a soulmate. However, some women are cruel and revel in causing others heartbreak by messing up their relationships. In closing, ticking off a female supermodel is not a good idea. They are usually hungry and hungry people can get very vicious (LOL). Seriously, Rihanna needs to leave that man alone.