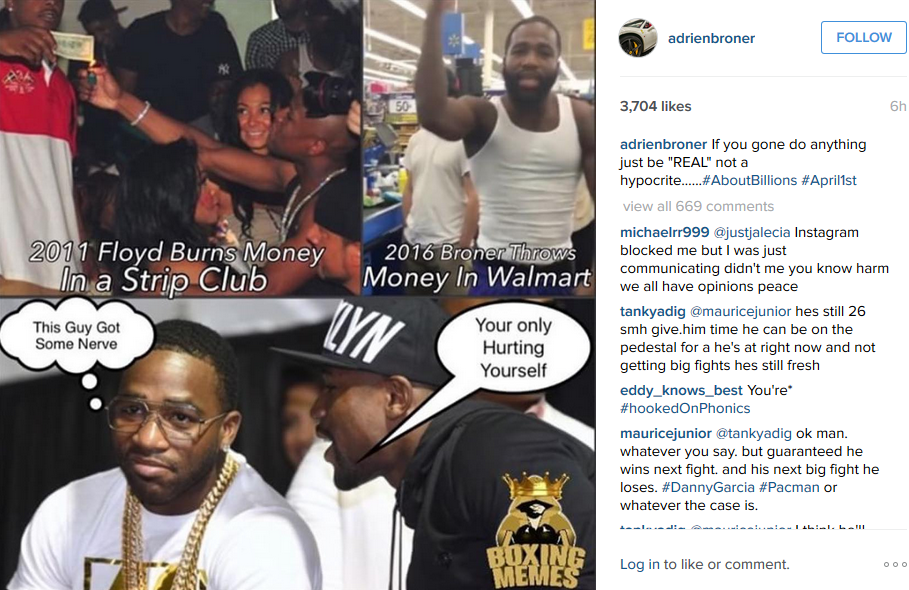 Adrien Broner's post on Instagram criticizing Floyd Mayweather criticizing him over throwing up cash change in Walmart store

Boxer, Adrien Broner, has lashed out against his former mentor, pugilist, Floyd Mayweather, who did an interview criticizing his behavior. Broner posted a video to social networking of himself in the low price American retailer, Walmart. In the video, Broner paid for his items and then threw in the air the money given to him as change. He also stated don't you know who I am. Broner was trying to make a joke, but it came across differently to some, who criticized him on social networking for the video.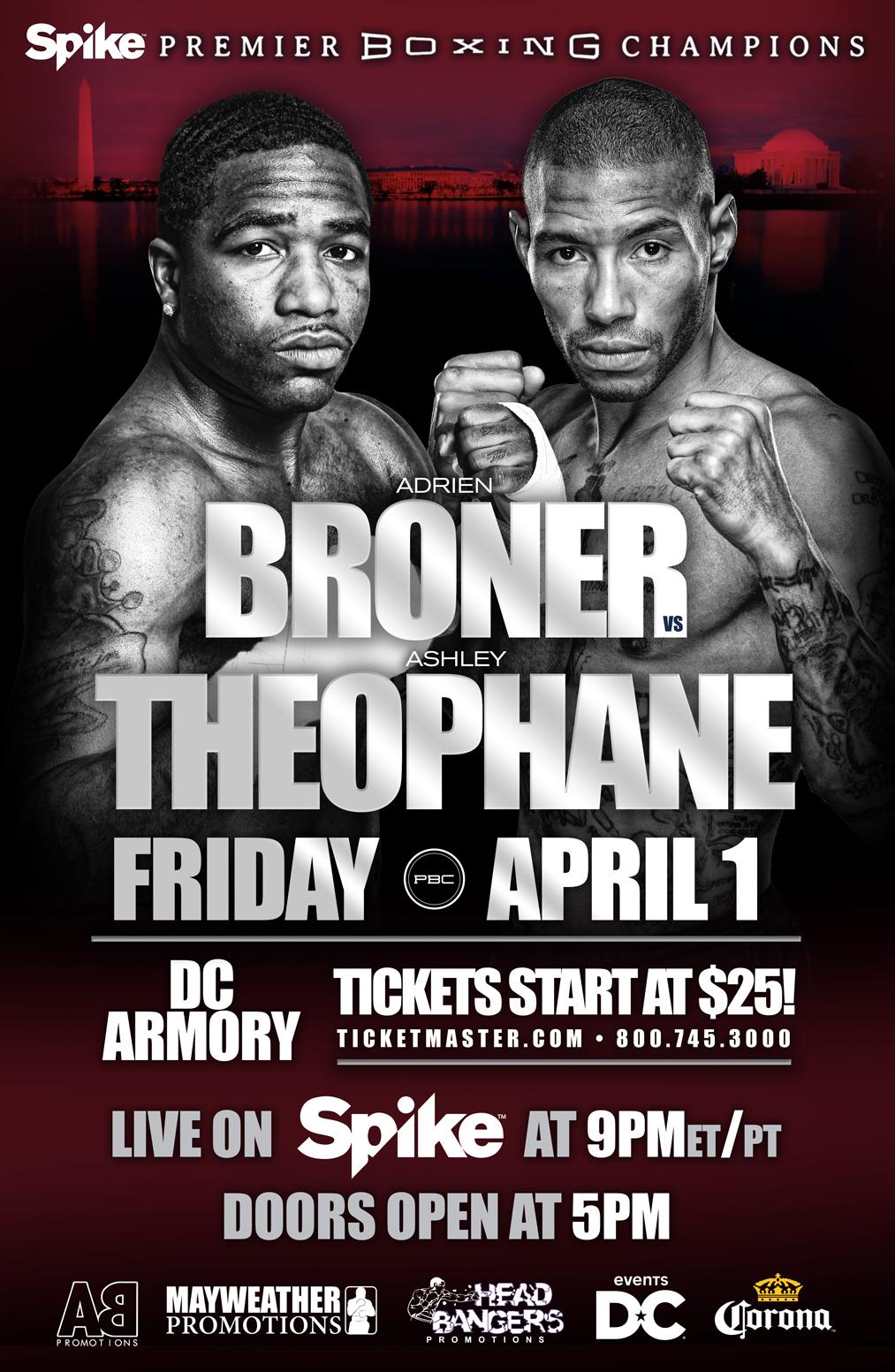 Broner vs. Theophane

Mayweather did an interview this week where he was asked about the aforementioned Broner video. Mayweather expressed his disapproval of the video, which made Broner angry. Firstly, Broner is not thrilled that his former mentor's company, Mayweather Promotions, is training Mayweather's boxer, Ashley Theophane, to beat him in their scheduled fight.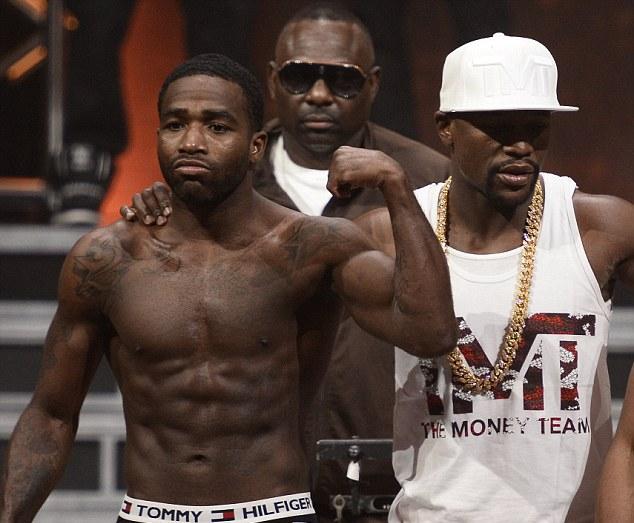 Adrien Broner and Floyd Mayweather a few years ago before their current dispute

Bronver v. Theophane is slated to take place on April 1, 2016 at the DC Armory in Washington, DC. The fight will be televised in America on the Spike network. However, Broner called out Theophane, demanding the fight, to get Mayweather's attention, for taking other boxers under his wing as protégés. Formerly, Broner was the Mayweather protégé.
Recently, it was revealed, Gervonta Davis, a promising 21-year-old athlete from Baltimore, Maryland, signed to Mayweather Promotions, is the only boxer Mayweather has told his boxing secrets (I'm gonna take Mayweather's pup Gervonta to Chucky Cheese (kids restaurant) and find out what he knows about Mayweather's boxing secrets - I'm just kidding LOL). Mayweather and I are the same age, so I understand that he is trying to be a father figure to Davis. People in their twenties, especially entertainers and athletes, need good guidance or people will take advantage of them.
Warning: video contains explicit language
I think Broner is feeling left out and replaced by other boxers in Mayweather's stable, but he is not signed to Mayweather Promotions. You have to look out for your client first. It's a business decision, not a personal one. Mayweather is promoting boxers he is contractually obligated to work with to develop their careers. Therefore, Broner shouldn't feel bad about that.


Adrien Broner slamming Floyd Mayweather on Twitter yesterday

Mayweather and others have been trying to guide Broner into making sound business and personal decisions that will benefit him in the long run. When you're in your twenties you sometimes make decisions that can cause you problems. People who have been through it will try to steer you away from making choices not conducive to your progress in life.