The highly anticipated boxing rematch between Carl Froch and George Groves sold out quickly yesterday afternoon. Froch was awarded the fight in a controversial decision against then undefeated Groves. Demand was so high, promoters are seeking to release 20,000 additional tickets at the venue. The press conference for the fight revealed tensions between the two men. Froch's large, rough around the edges brother Lee, also had a threatening stance and tough words for the well-groomed and smartly attired Groves, who tried to take things in stride.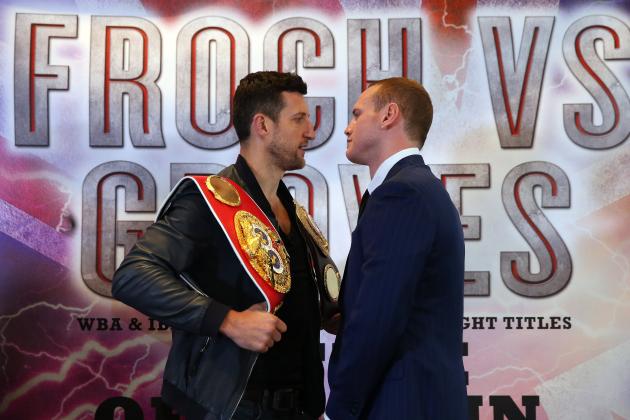 Carl Froch (left) and George Groves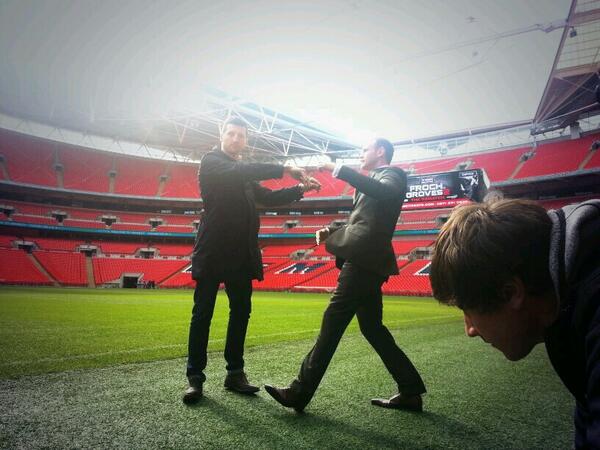 Froch pushes Groves
Things also didn't get friendly during a photo call at Wembley, as Froch pushed Groves while repeatedly refusing to acknowledge his existence. Yes, ladies and gentlemen, the fight before the fight. Froch's brother continued his taunts, prompting Grove to state, "Who was talking to you sweetheart!" (LOL he was calling you a girl).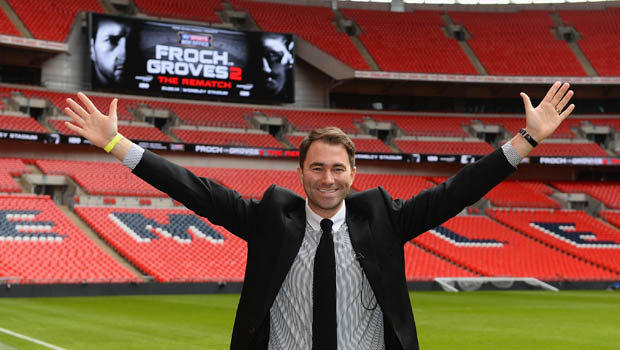 Matchroom promoter Eddie Hearn smiling at how much money he's making off the fight and associated television deals without having to catch an actual beatdown himself in the ring
Annoyed by the attacks, Groves told promoter Eddie Hearn to handle it. However, Hearn, being the brave, courageous fearless promoter he is, laughed and quickly got out the way, determined not to accidentally get his butt kicked in any potential melee. It's not everyday you see that kind of bravery *cough* self-preservation (just teasing).