)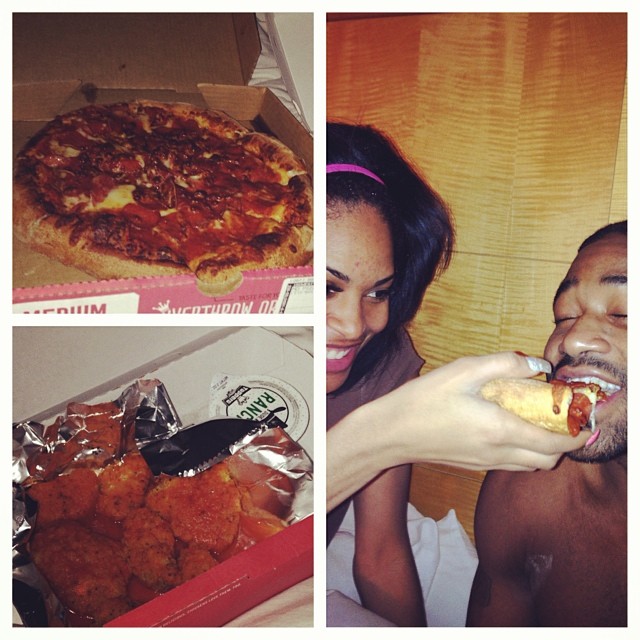 Adrien Broner being fed fast food by his fiancée
Before Broner's disastrous fight against challenger Marcos Maidana, he adopted an unhealthy diet, kept going to night clubs and strip clubs, partaking in promiscuous sex with various women, had threesomes and orgies, made sex tapes and recorded too much music in trying to be a full time rapper. Broner, who has a tolerant fiancée, who should be terrified of serious STDs, was seen feeding him fast food in an Instagram photo. Well, Maidana beat the hot wings and Pizza Hut right out of Broner, stripping the then undefeated boxer of his coveted title, which sent him running and crying out of the ring.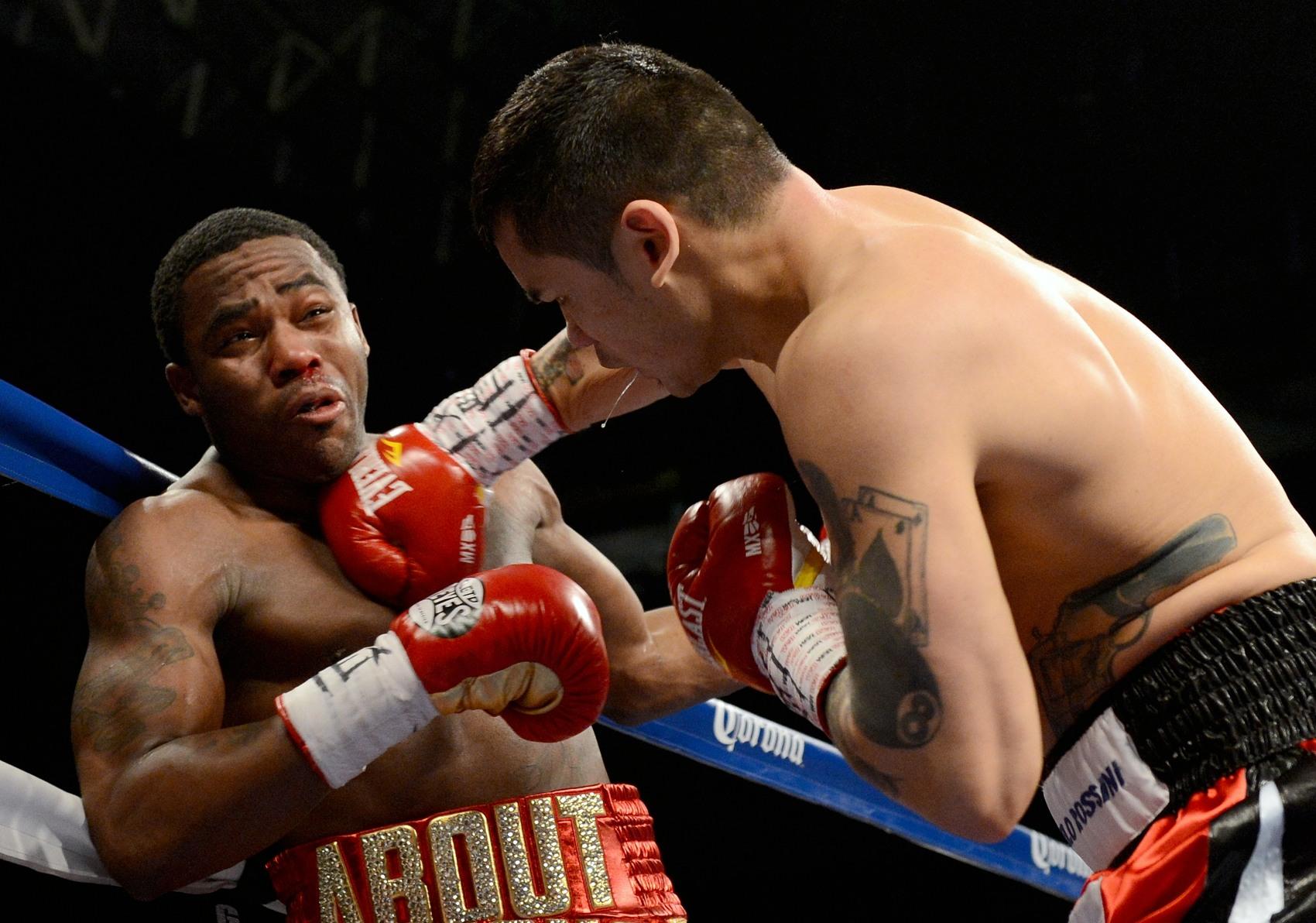 Adrien Broner in his loss to Marcos Maidana, which he took very personally
The Judiciary Report would like to see athletically gifted Broner turn his life around, as he is headed for full on disaster in his personal life and professional career. He is on the wrong path. He has gotten off track in a way that could completely ruin his life and destroy all he has worked to accomplish in boxing.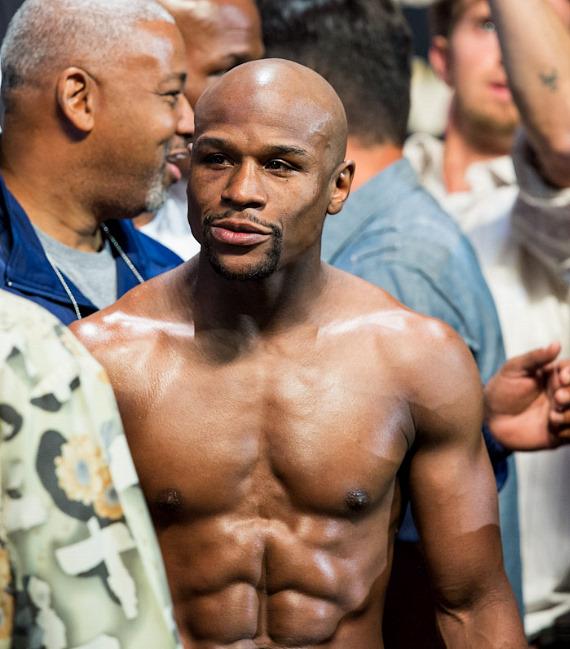 Floyd Mayweather
Mayweather stated of protégé Broner, who is going off the rails, "I love Adrien Broner. I think he has a lot to learn...I think he should spend less time on social media, less time trying to be a hip hop artist and focus more on his craft...he's going to be a world champion again...Adrien Broner, he'll be okay."
In another interview Mayweather stated, "I don't want to say anything bad about Adrien Broner. But the thing with Adrien Broner is, you have to know when to turn it on and turn it off. I had Adrien Broner sitting at my house and we sat down and I talked to him and tried to teach him things about the sport of boxing, I tried to tell him about certain moves he needs to make in certain fights then he asks me a question and I'm telling him or I'm teaching him different moves he says 'naw big brother, I got it, I got it.'"... "I said 'listen to me, it's different at this level. The way that you're shining on D level and C level fighters, you're not going to be able to do that to A and B level fighters, it's totally different so you know things happen…"
Mayweather's candid, old school dad, former boxer, Floyd Mayweather Sr., was a bit more blunt in his assessment of what happened to Broner during the Maidana fight, "He got his a** beat." Floyd, come get your daddy! Seriously, Mayweather Jr., had the benefit of his dad's knowledge and experience regarding boxing and it clearly helped him. It's better to learn from other people's experiences and mistakes, than having it happen to you. He is now the highest grossing athlete in the world.