Mayweather's Protege Adrien Broner Responds 'Amir Ain't S**t'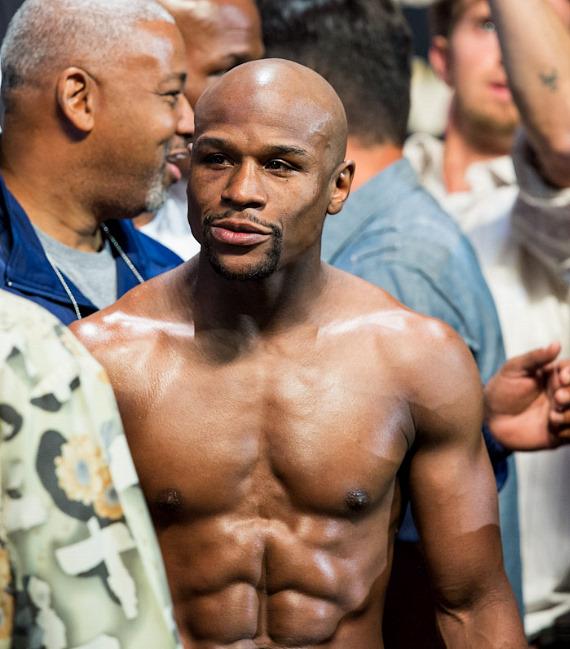 Floyd Mayweather
Former boxing champ, Britain's Amir Khan, has had enough of the world's top boxer, Floyd Mayweather, messing with his head. The two began throwing verbal jabs at each other in the press. Then Mayweather asked fans to vote at his website to choose which boxer he would fight next - Khan or Argentinean champ Marcos Maidana, who recently beat his protégé Adrien Broner. Fans chose Khan, but Mayweather decided to override the decision and pick Maidana. This made Khan very angry, as he was cut out of a $10,000,000 purse.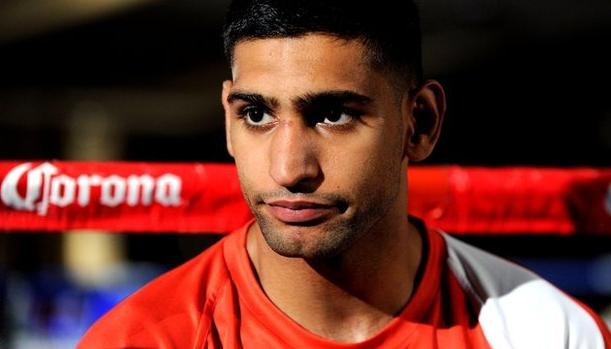 Amir Khan
Mayweather, realizing some are upset about the vote being discarded responded to a challenge from Khan, who asked to fight Broner and if he wins, he wants a shot at the champ. In response, Mayweather tweeted on Twitter that if Khan beats his "brother" Broner in an undercard bout, he will fight him. However, in the same statement, Mayweather let Khan know he won't beat Broner. So basically, Mayweather told Khan to kick rocks, the fight's not gonna happen. Mayweather has Khan off for something. He's been toying with him for months.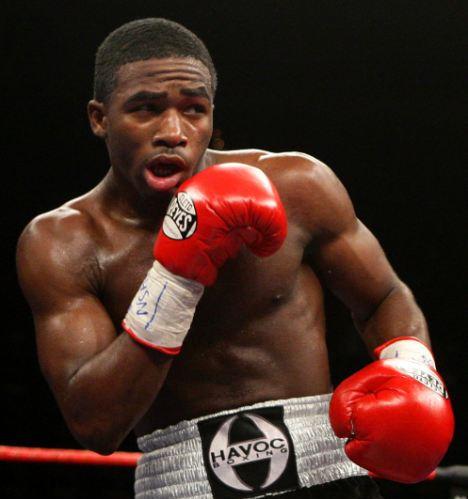 Adrien Broner
Days prior to their latest Twitter fight, the Judiciary Report asked if Khan was sure he wanted to wait around for Mayweather or Broner for that matter, as the former is holding all the cards and toying with him. Mayweather's answer proves he is not serious about Khan.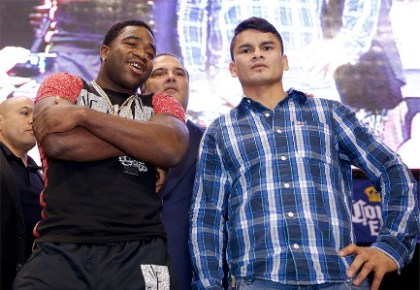 Adrien Broner and Marcos Maidana
Khan is a skilled boxer, but Mayweather would beat him. Comparing videos of their styles, strength and jabs, Mayweather has a clear advantage. Mayweather's biggest challenge would be Filipino boxer, Manny Pacquiao. Yes, Mayweather could beat Pacquiao. However, if Mayweather's not careful, Pacquiao's speed and jab could render a surprise knock out.

Amir Khan's tweet slamming Floyd Mayweather
In the meantime, Khan should consider fighting fellow Briton Kell Brook for $5,000,000 in Britain, on the basis of national pride. Khan for his part is complaining on Twitter about articles regarding the $5,000,000 offer from Eddie Hearn's Matchroom Boxing not being legit. However, they have stated the offer remains on the table and the company has arranged the highly anticipated Froch vs. Groves rematch. Khan deems a Broner or Mayweather bout as more global, but no assurances have been granted and he could be waiting in vain. You know what they say, "A bird in the hand beats two in the bush."