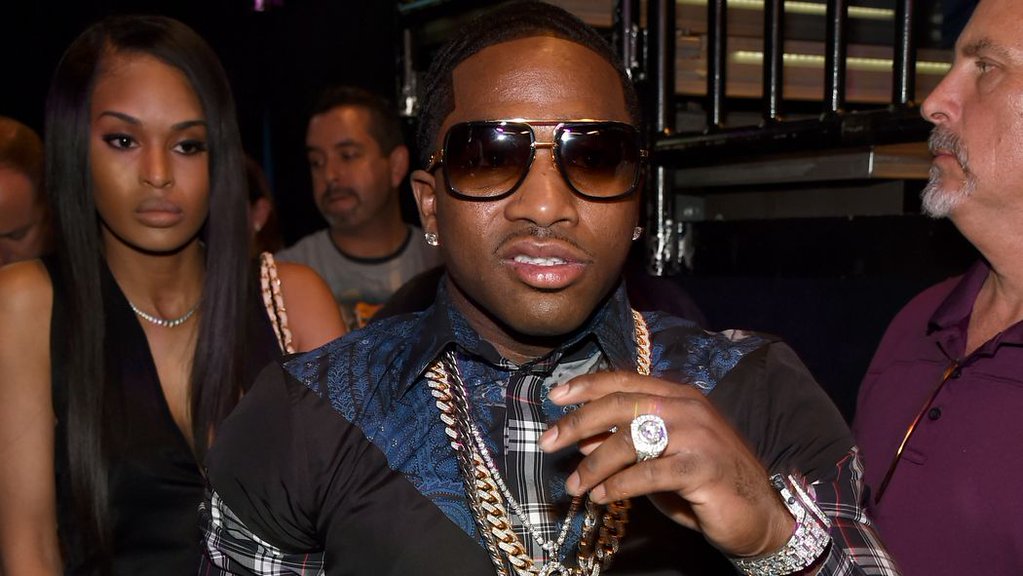 Adrien Broner (center) and fiancée Arie Nicole (left)

The charges Broner faces is serious. Cincinnati.com is reporting that a special prosecutor, Michael Tranter, has been appointed to the case in Hamilton County. The judge presiding over the case is Robert Ruehlman. Broner is currently in jail on a probation violation stemming from an unrelated case for driving under the influence, then engaging in reckless driving months later. Broner was given 6-months probation on July 25, 2016. He was arrested again on January 21, 2016 for the aforementioned assault. The cases appear to have overlapped. However, prosecutors are keeping the cases separate, which is beneficial to Broner.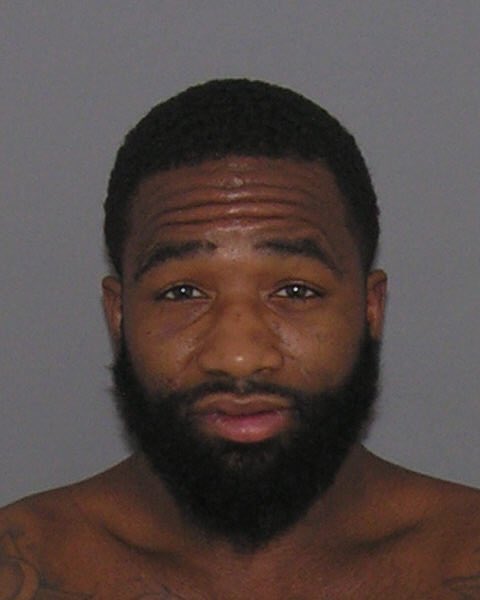 Adrien Broner's mug shot

As stated in the April 7, 2016 Judiciary Report article "
Boxer Adrien Broner Pleads Not Guilty To Assault And Robbery
" Broner needs to make peace with the victim and pay compensation (the victim has filed a lawsuit against Broner over the assault). The court may have more mercy on him if he does so. Broner's pride got him into trouble. He is a millionaire and is facing serious charges over losing $10,000 in a gambling incident. His legal fees will total far more than that in relation to this matter.
STORY SOURCE

Special prosecutor to handle Adrien Broner case
7:37 p.m. EDT April 14, 2016 - A special prosecutor has been appointed to handle the case against local boxer Adrien Broner, who is accused of knocking a man unconscious and then robbing him outside a Madisonville bowling alley. Hamilton County Prosecutor Joe Deters said he requested a special prosecutor because one of his friends, described by officials as a businessman, has tried to be a mentor to Broner.
"He's just a very good friend of mine," said Deters, who declined to name the man. Deters said he wanted to avoid any perception of impropriety. Hamilton County Common Pleas Judge Robert Ruehlman on Thursday appointed Cincinnati-based attorney, Michael Tranter, to handle the case. Also Thursday, Broner, 26, was formally indicted on robbery and felonious assault charges.
Court documents say Broner on Jan. 21 pointed a handgun at a West Chester man during a betting dispute, knocked him unconscious and robbed him of $10,000. The incident has also led to a lawsuit against Broner, who lives in Westwood, according to court records...
Boxer Adrien Broner indicted on assault, robbery charges
April 14, 2016 2:45 PM - CINCINNATI (AP) -- Boxer Adrien Broner was indicted Thursday on assault and robbery charges, the next step in prosecutors' case against the former WBA super lightweight champion. The charges arise from a lawsuit filed by a man who accuses Broner of pointing a handgun at him during a dispute over gambling in January and knocking him unconscious.
Broner was indicted on an aggravated robbery charge, a first-degree felony that carries a maximum sentence of three to 10 years. He also was indicted on second-degree charges of felonious assault and robbery, which carry sentences of two to eight years. Bond was set at $100,000. No date has been set for a pretrial hearing...