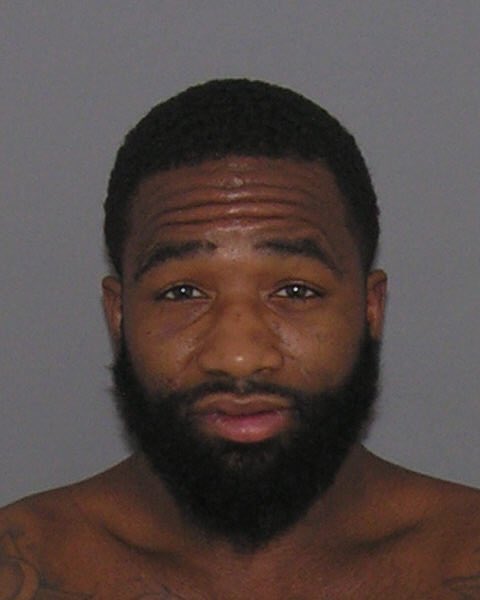 Adrien Broner's second mug shot taken this month

In July 2015, Broner was sentenced to 6-months probation and community service. However, Broner was arrested again in November 2015 for reckless driving, which constituted a probation violation. Broner made an appearance in court today, where he was sentenced to 10-days in jail. In light of how much time he could have been given, 10-days is not bad at all.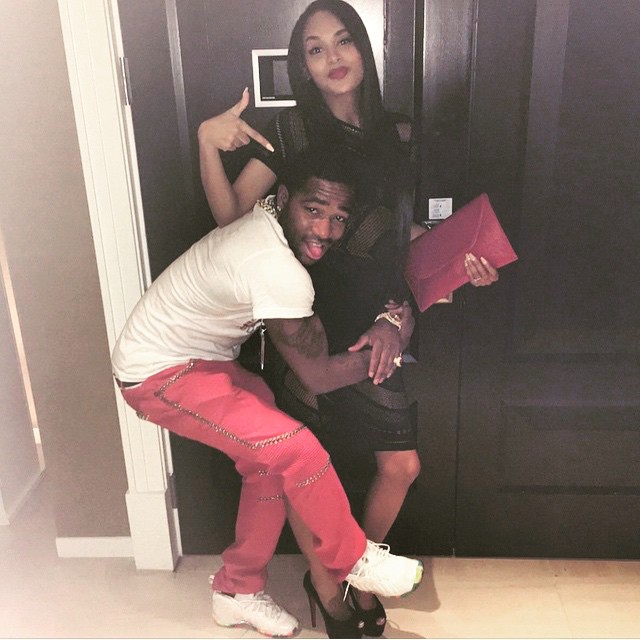 Adrien Broner and fiancée Arie

Broner has bigger problems on the horizon. He was arrested for assaulting a man in January 2016, which resulted in the victim needing 60 stitches. On April 4, 2016, Broner was granted $100,000 bail. There are some judges and prosecutors who will negatively take into account the fact he was arrested on a probation violation and jailed for days during his bail on another offense.
As stated in the column last week, Broner has made it out of very impoverished circumstances in Ohio, to attain fame and fortune. This makes what he is doing via repeat offenses all the more risky, as he has so much to lose as a rich, high profile figure. People will also sue for millions of dollars stating they are victims.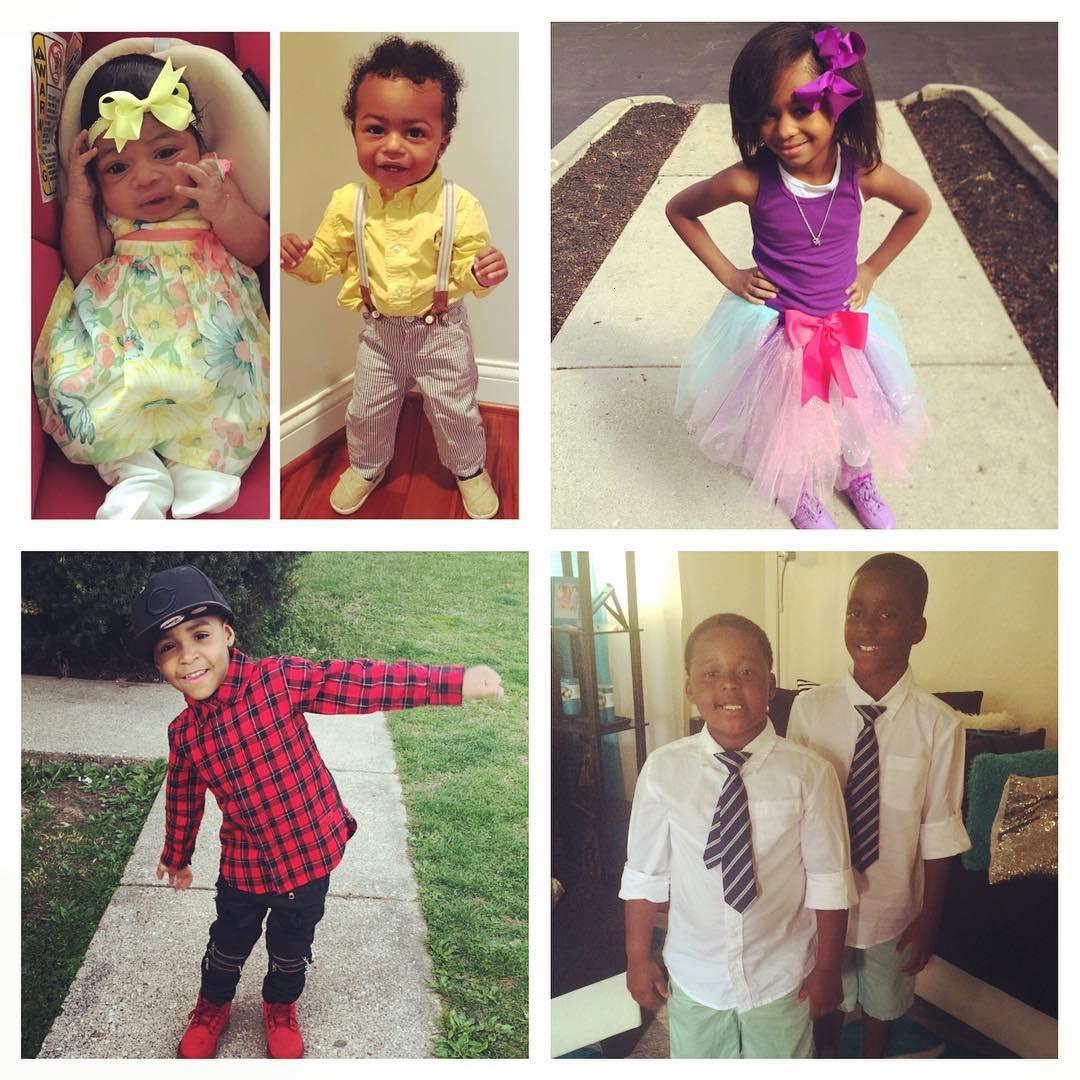 Adrien Broner's six children

There are some judges who will deviate from sentencing guidelines and punish people how they see fit. Where a person may have gotten probation or days in jail, judges have thrown the book at some for being repeat offenders, locking them up for months and years. Broner needs to stay out of trouble and throw himself on the mercy of the court in the assault case, as a father of young children and a husband-to-be, because if he is not careful, he could get locked up for a long time, especially if he keeps getting arrested. The judge will start looking at his priors and it will create problems for him.
Broner has a big family he is close to and a fiancée, who would miss him if he is sent to jail for years. Broner has also become accustomed to a wealthy lifestyle. If he is placed in prison for years, he will miss it. He has become used to having steak, lobster and wine. Prison meals are completely different - they are not the gourmet food he has become accustomed to eating. He is used to sleeping on luxury sheets/bedding. A small prison bed and rough sheets is not the same thing.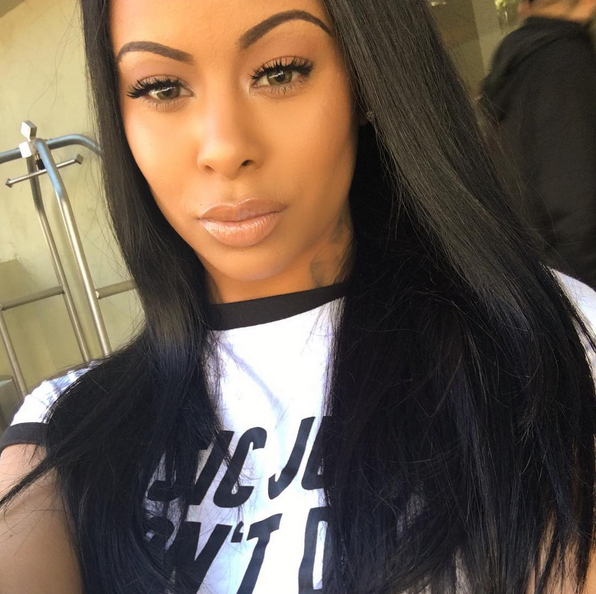 Alexis Sky

Instead of waking up at 5AM to train for a boxing match, it will be to do prison chores and with no boxing equipment in sight, which will derail his fitness as a boxer. Instead of fighting in the ring, he will have to fight off people in prison who may resent his fame and fortune, if he is transitioned into the general population. Adrien needs to think about all of that the next time he is in a situation that could get him into trouble. Learn to walk away from conflict.
Broner is also having trouble in his personal life. Rumors online state a woman from Instagram, Alexis Sky, has stated things online that led the public to believe Broner cheated with her on Arie Nicole, his fiancée and the mother of his two youngest children and is hiding it.
STORY SOURCE

Adrien Broner Locked Up In Ohio Over Reckless Driving Conviction

4/12/2016 12:13 PM PDT - Adrien Broner is behind bars in Ohio -- and will be there for the next 10 days -- to serve his punishment stemming from a previous reckless driving conviction. Here's what we know ... Broner was sentenced to 6 months probation back in July 2015 stemming from a drunk driving arrest in which he told the officer he was super rich and famous.
He later pled no contest to reckless driving. But according to court documents, Broner violated his probation in November 2015 -- and was sentenced to 10 days behind bars. Broner appeared in court this morning -- and pled guilty to probation violation and formally began his 10 day sentence.He's currently behind bars at a jail in Hamilton County, Ohio.