When Instagram Goes Wrong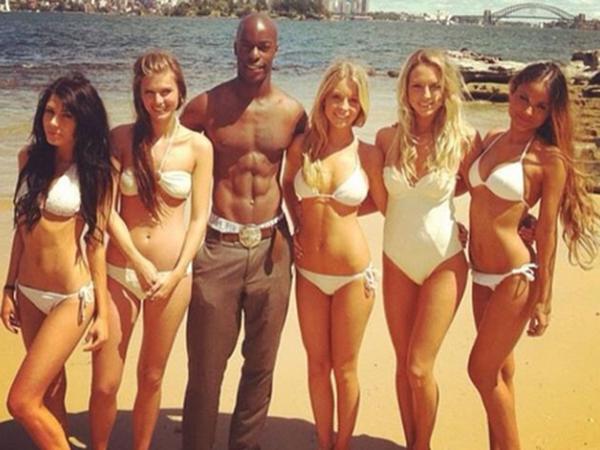 Ben Fiberesima on the set of one of his music videos that received 186,000 views on You Tube
A gangster who fled London for Australia and embarked on a career as a model and musician, was arrested by authorities, after police lured him to a fake modeling shoot. 30-year-old Ben Fiberesima fled North London's South Kilburn, after being arrested and bailed on weapons, theft and fraud charges in England.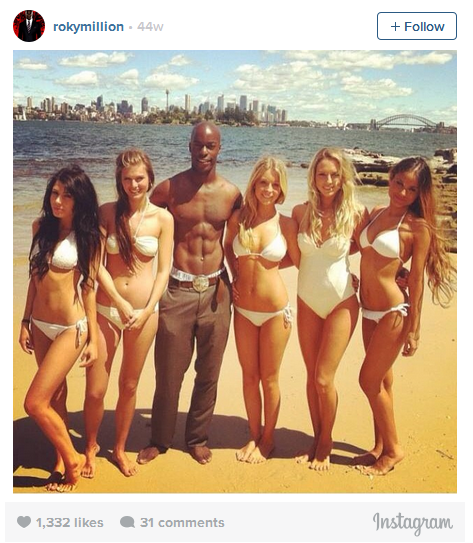 Ben Fiberesima's Instagram account
Fiberesima fled to Australia and became a rapper under the moniker Roky Million, branding himself "the sexiest rapper alive" and modeled for famous designers such as Tom Ford. Fiberesima also authored a self-help book which stated he was worth seven figures. He set up an Instagram account, unwisely refusing to lay low as a fugitive.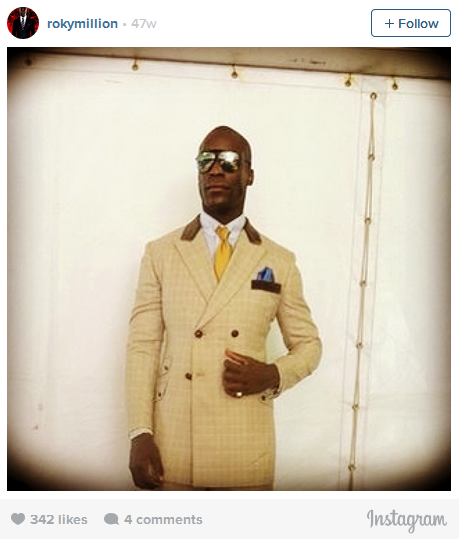 Ben Fiberesima's Instagram account
The Metropolitan Police, much like their police force counterparts worldwide, loves social networking for catching criminals. They've nabbed a number of lawbreaking individuals, who either surfaced online or even more incriminatingly flashed stolen loot and property on social networking for all to see.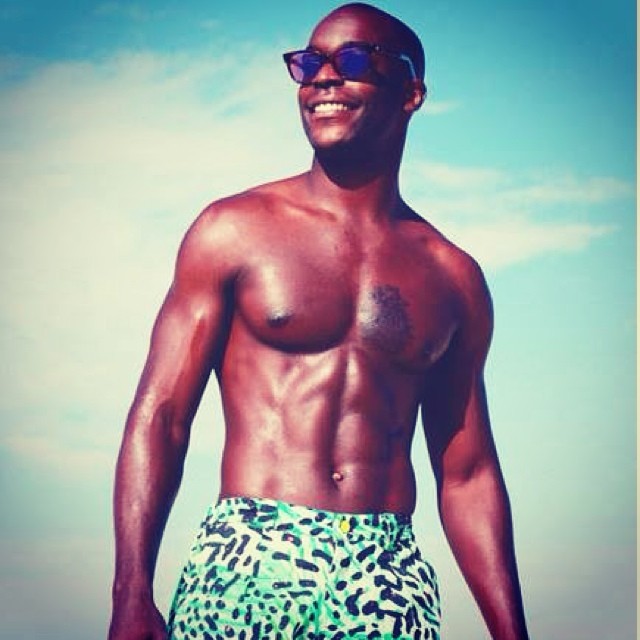 Ben Fiberesima modelling
Someone sent the Metropolitan Police a tip after spotting Fiberesima on Instagram with a bevy of beauties (Fiberesima will no doubt brand the tipster a hater). This prompted the police to set up a fake modeling shoot in the fashionable North London district of Kentish Town, after contacting a top modeling agency he worked for, requesting his services. When Fiberesima showed up to the Kentish Town studio to model, police arrested him. He has been sentenced to 3-years and 9-months in jail.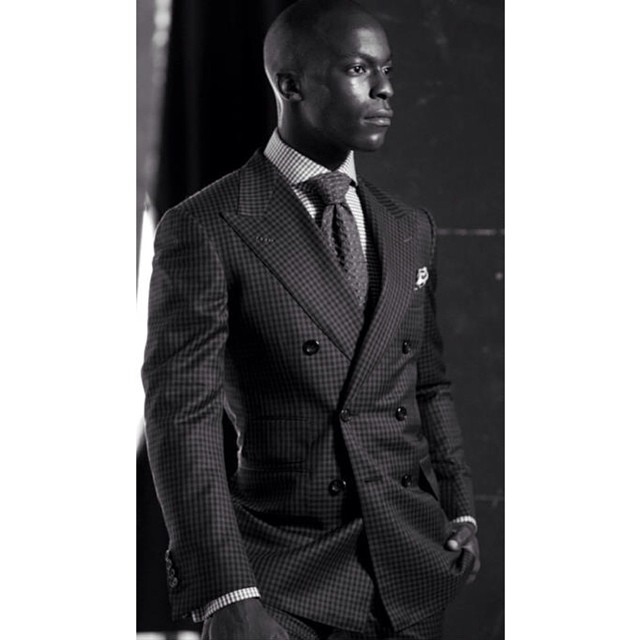 Ben Fiberesima modelling
My question is, Fiberesima clearly has the ability to model and rap, why didn't he just do that in the first place instead of turning to a life of crime. People, work on your goals and dreams and stick to that. It will take hard work and dedication but you can make it. Be sensible with your choices and leave the life of crime alone.
STORY SOURCE
Fugitive model Ben Fiberesima jailed after London police sting
Tuesday 19 May 2015 - Police have snared a gangster from London, almost a decade after he established a second life as a model and musician while he was a fugitive in Australia. Ben Fiberesima, 30, from South Kilburn, skipped bail while on trial for fraud and weapons charges in London seven years ago.
Police arrested him in 2008 after they discovered a stun gun, a canister of CS gas and stolen property at his flat after he reported an attempted burglary. After he was bailed, he absconded and adopted a false identity, the Kilburn Times reported. While on the run, Fiberesima modelled for high fashion labels including Tom Ford, and recorded rap using the stage name Roky Million.
In a self-help book Fiberesima penned last year, he boasted he was "worth seven figures by the age of 26", and used his social media accounts to flaunt his success. But last year Fiberesima's lavish lifestyle came to an abrupt end when an anonymous tipster alerted the police that he had returned to London. Metropolitan Police detectives posed as a fake photograph company to contact a prestigious modelling agency which had Fiberesima on its books...
RELATED ARTICLE