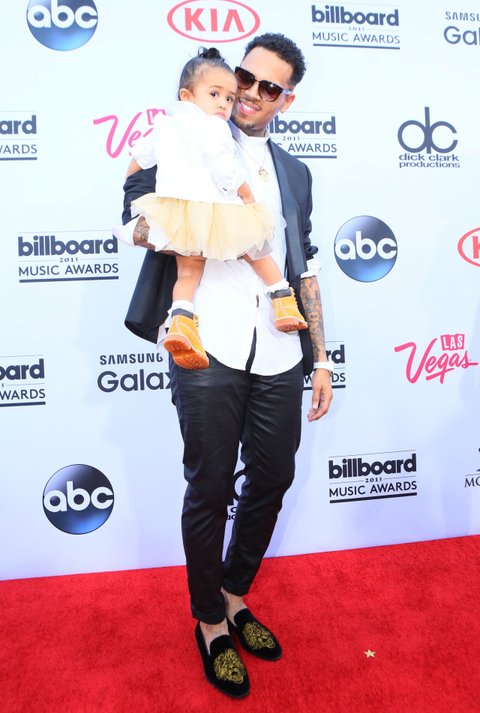 Chris Brown and daughter Royalty who is absolutely adorable at the Billboard Music Awards
R&B singer Chris Brown has been paying big child support payments to Nia Amey, the drug and alcohol addicted nude model and video girl turned nursing student, he knocked up while she was married. Amey's boyfriend Brazil, also known as King Ba, is back in the picture and enjoying the benefits of life on Chris Brown's child support checks, being issued in support of the singer's beautiful 10-month-old daughter, Royalty Brown.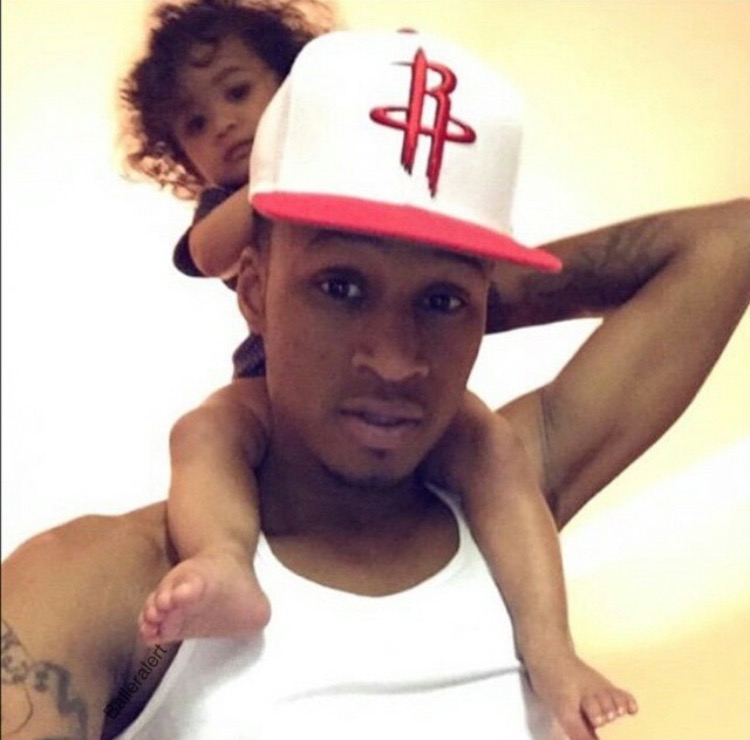 Royalty to her mom regarding King Ba: girl, are you sure he's my daddy
King Ba originally thought Royalty was his baby, but found out a year later the child was sired by Brown.
The singer has been giving more money than required, but due to the fact Amey began leaking his business, Brown wants to take the matter to court. Initially, Brown did not want it known he had fathered a child outside of his high profile relationship with model Karrueche Tran. However, Amey leaked it for financial reasons to force Brown's hand.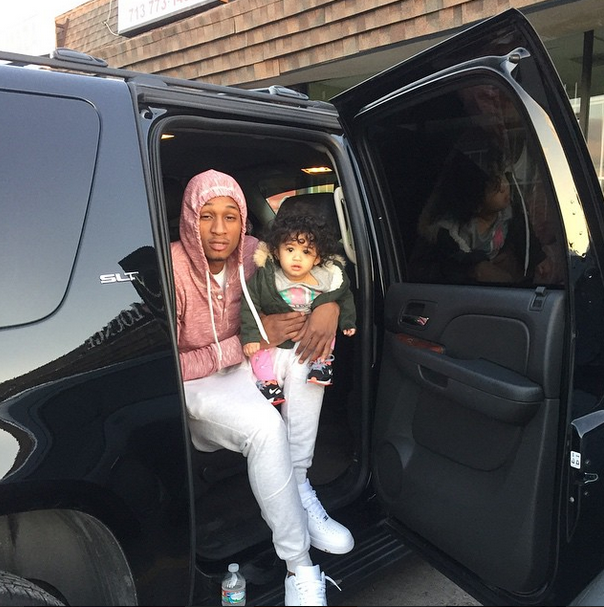 King Ba and Royalty Brown
Amey would marry Brown, but he does not want to get married anytime soon and Tran has been his focus. King Ba, who is understandably bitter over having begun the process of raising a child, who was not his, though he was told otherwise, has slammed Brown as a "sperm donor" (keep it up, you're gonna mess around and talk smack on a day Chris forgot to take his medicine, then we'll all read about how the hospital valiantly tried to remove his foot from your...). King Ba needs to let go, as Brown is Royalty's father.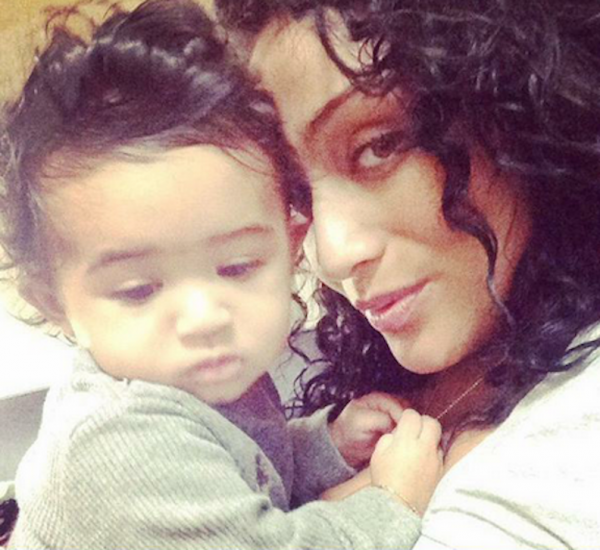 Royalty, who looks a lot like Chris Brown in this pic, posing with her mom Nia
King Ba has been reaping the financial benefits of seeing Amey, whose income has increased due to Brown's generous child support payments. King Ba is eating and living well thanks to the singer. Brown knows King Ba is back in the picture and has offered to move Amey from Texas out to Los Angeles, near his Encino home, to be closer to his daughter and get him out of the picture.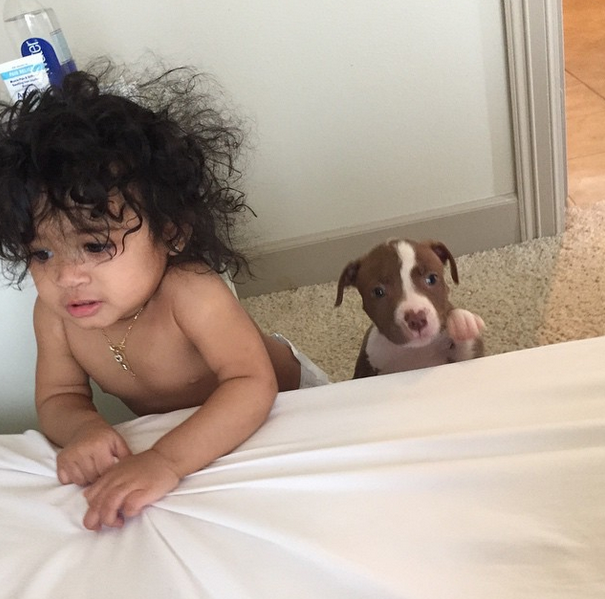 Royalty Brown
Men need to be careful with their sperm. You could end up supporting a child you find out is your own, the child's mother as well as her boyfriend with your child support payments. It has bankrupted many men, who were looking for sex and nothing more. Fatherhood is a serious responsibility. Your money should go to your offspring, not helping to support other men.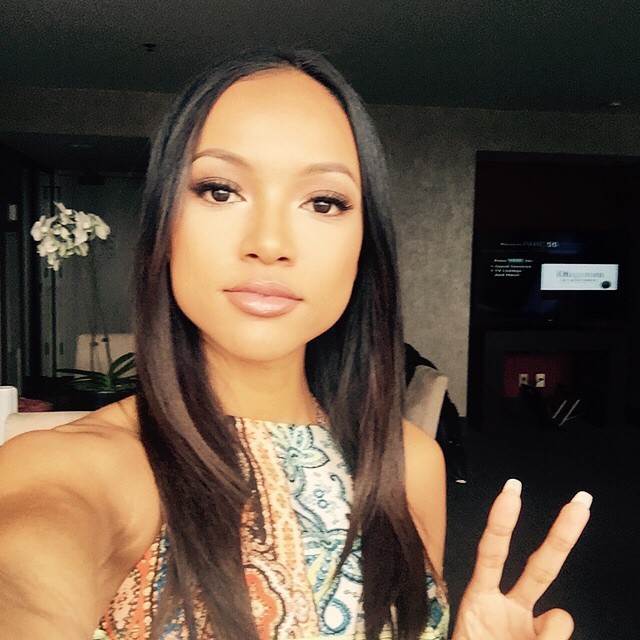 Karrueche Tran
Side Bar:
for a few weeks people online were asking me if the baby was really Brown's child and I said yes. Meanwhile, I'm looking at Brown's Twitter account for him to confirm it and he was like = *crickets.* Not a word out of him (LOL he was scared of Karrueche).
RELATED ARTICLES