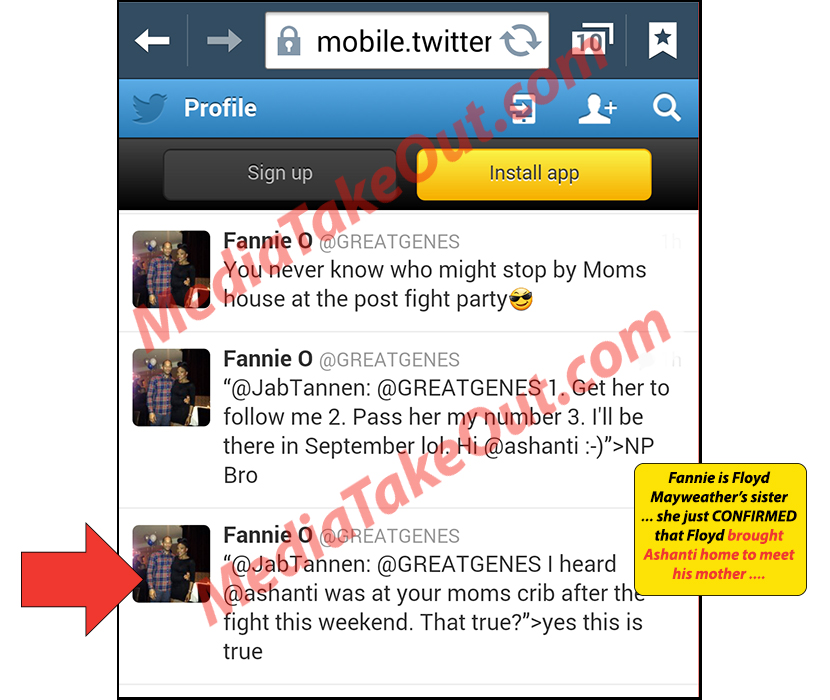 Media Take Out revealed Floyd Mayweather took Ashanti home to meet his mother. Oh, Nelly is going to flip when he finds out!
Champion boxer, Floyd Mayweather, has been publicly feuding with his former fiancée, Shantel Jackson, who lied to him about having a miscarriage after aborting his twins without telling him. As a result, Mayweather dumped her. Jackson, a gold digger, quickly hooked up with unsuspecting rapper Nelly, her latest victim.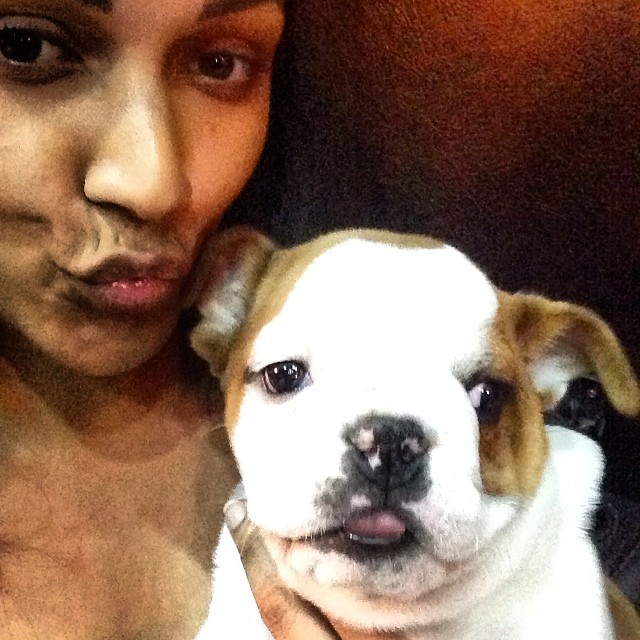 Shantel posted this photo to Instagram this week and it's not her best. Some of her fans thought Mayweather had hacked her page and put up the "unflattering" photo shown above. The excessive plastic surgery to her face is causing undesirable side effects (lines and pockets in her face)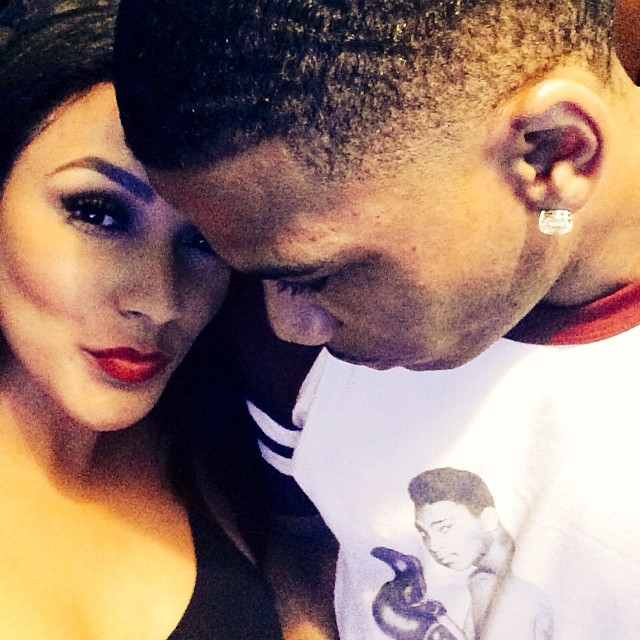 Shantel Jackson posted a picture of herself with her new boyfriend Nelly
Jackson has been throwing her sexual relationship with Nelly in Floyd's face. It wasn't a good idea, as it prompted Mayweather to air her business on Instagram and Facebook, causing the public to slam her on social networking for aborting his twin babies without telling him, but deceitfully lying stating she had a miscarriage.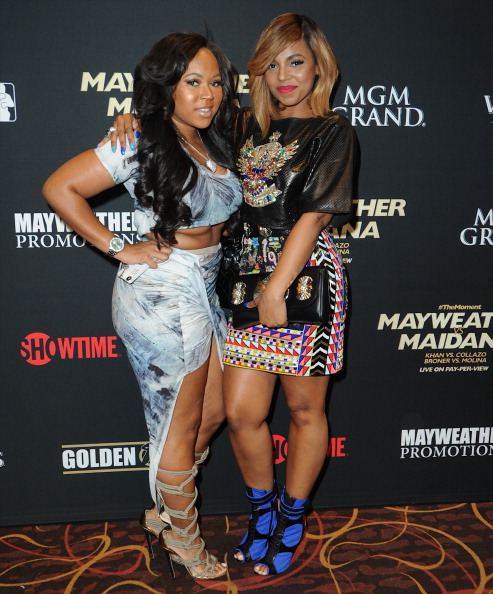 Ashanti (right) and her sister were guests at Floyd Mayweather's fight this past Saturday
Floyd is retaliating again, as he has been seen in the company of Nelly's longtime on and off again girlfriend, singer Ashanti. Mayweather even took Ashanti to meet his mother. Needless to say Nelly nor Shantel Jackson will be happy at the news. A man taking a woman to meet his mother says he thinks a lot of her.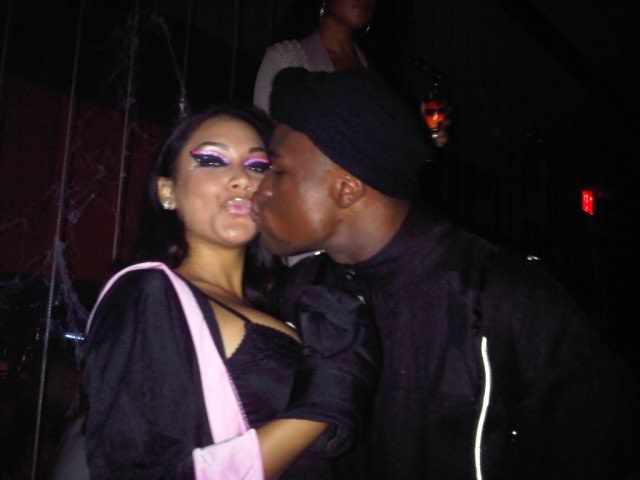 Shantel Jackson and Floyd Mayweather before they broke up
Mayweather is also celebrating making $70,000,000 from his fight this past Saturday, via his purse and pay-per-view sales, after defeating challenger Marcos Maidana. You know gold digger Shantel is crying and counting Mayweather's money from a distance, wishing she could spend it again.