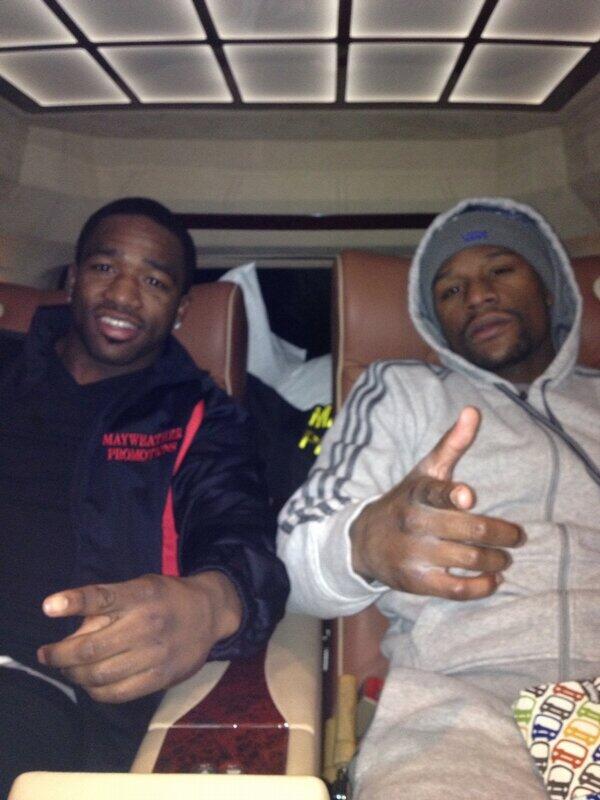 Adrien Broner and Floyd Mayweather
After last week's Broner v. Maidana boxing match in Texas resulted in a decisive loss for Money Team member Adrien Broner, the boxer has apologized for running out of the ring after his opponent knocked him to the ground twice, later winning the fight. I don't know, maybe humping Marcos "Chino" Maidana during the fight made him so mad he tried to knock you clean out of the ring and into next month. I'm just saying (LOL).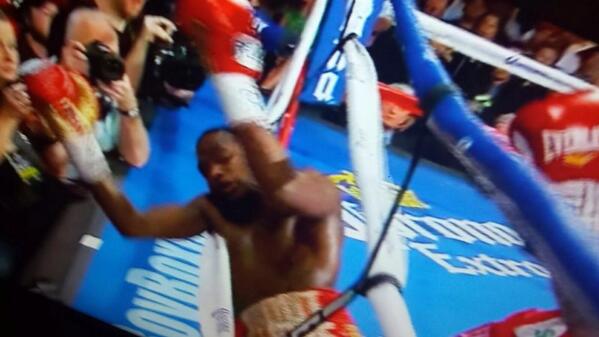 Adrien Broner
This week, Broner apologized to his fans for doing a 100m dash out of the ring like he was in a track and field event at the Olympics, "This is the face of a 3x world champion in 3 different weight divisions. I am a man and first of all I want to say I'm sorry for running out on all the fans after my fight. That was wrong of me as a fighter. I want to congratulate team CHINO and I want to thank everybody that supported the fight. But I am not done. This is just a minor set back for a major comeback. #RematchTIME#TrueFIGHTER."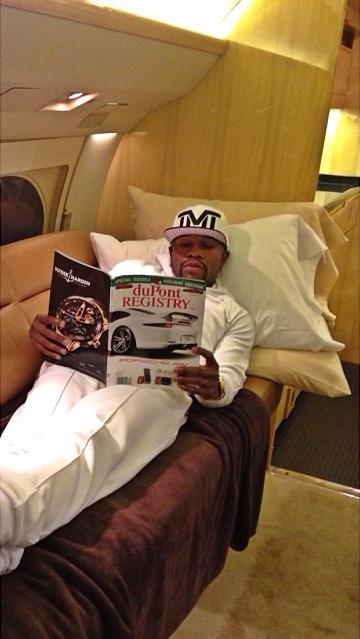 Floyd Mayweather
A rematch remains to be seen. Head of the Money Team, undefeated boxer Floyd Mayweather, has advised against a rematch. However, Mayweather has left the door open to fighting Maidana, who is asking for a crack at the champ in the near future.
In other related news, TMZ is reporting Maidana is being investigated, due to cameras catching him taking a pill during the fight. An investigation has been launched by the Texas Boxing Commission to ascertain the contents of the pill. Thus far, neither boxer has commented on the investigation.