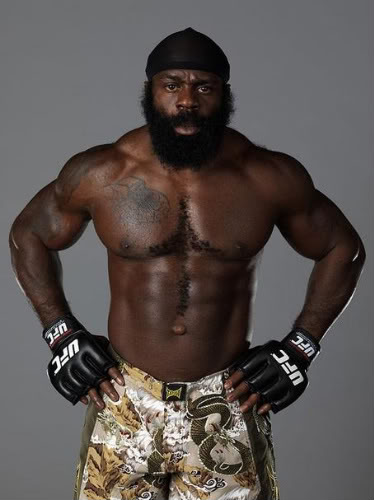 Kimbo Slice




This is a follow up to yesterday's article "42-Year-Old MMA Star Kimbo Slice Dies From Fatal Heart Attack In Florida." The Judiciary Report has been warning athletes for years to stop taking steroids, due to the adverse, life threatening, far reaching effects of ingesting banned substances (see "related articles" section at the bottom of this article).


A month prior to Kimbo Slice's death, the site made reference to steroids in the May 17, 2016 Judiciary Report article "Boxer Alexander Povetkin Testing Positive For Steroids Causes Cancellation Of Deontay Wilder Fight And Possible Lawsuits" which stated, "Meldonium (banned substance) increases strength, stamina and endurance, which means the heart is working harder than it normally would, via increased levels of hyperactivity, if the drug was not present in the healthy person's system. This risk is multiplied in a heavyweight, as the heart already works harder in larger people. Speeding up its processes with an artificial drug, magnifies any negative effects. One of them being
an enlarged heart, which if left unchecked can lead to an early death
."
One month after the Judiciary Report's aforementioned article, the Local 10 News channel in Miami, Florida stated Kimbo Slice had developed an "
enlarged heart
" which resulted in a fatal heart attack on on Monday, June 6, 2016 (see "Story Source" for this week's Local 10 News article). Some pharmaceutical drugs, if taken to excess, initiates liver damage in approximately 24-hours (Acetaminophen is a very good pain reliever, especially for athletes, but if you exceed the permitted daily dosage it will quickly create liver damage). Heavy duty anabolic steroids damage the heart, liver and kidneys. Taking steroids for a few years of undue fame, fortune and glory, only to catastrophically fall and die young is not worth it.
I find it highly irresponsible that some so-called fitness websites and social networking pages are promoting steroids use. I've also seen and know of cases regarding personal trainers promoting steroids use to clients. To "eat clean and train dirty" only to put poison in your body in the form of steroids is counterproductive and dangerous.

You can be a clean, natural and successful athlete. You have to eat properly and put in the work it requires in training. There are many athletes who do not win every time and people still love them. Decent fans appreciate an honest effort, more than an unethical, banned shortcut that cheats others of a win and cuts your life drastically short.



RELATED ARTICLES