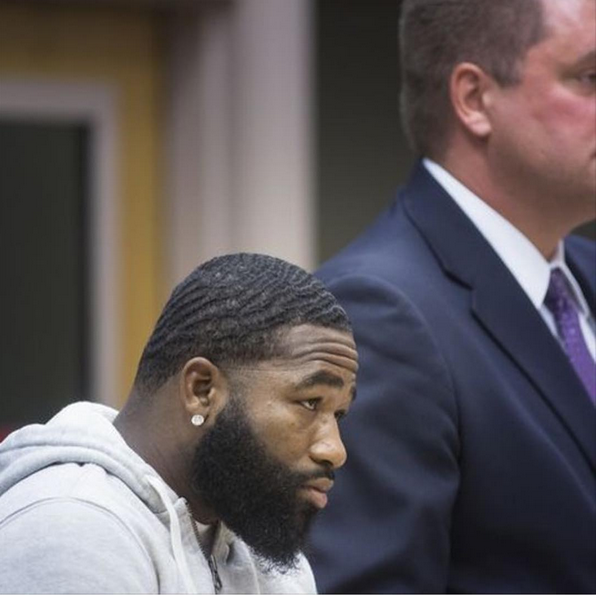 Adrien Broner at his arraignment this week


26-year-old boxer, Adrien Broner, plead not guilty to assault and armed robbery at his arraignment this week, in connection with an incident of bowling alley betting that went wrong. After losing $8,000 betting, multi-millionaire, Broner went to his vehicle, retrieved a gun and punched another gambler in the face twice, splitting open his chin. The victim received 60 stitches. Broner has been arrested several times over the past 10-years for assault.
According to TMZ, the prosecution has no video of the assault, only sketchy audio. On the tape men are heard telling Broner to "chill A.B." A good lawyer will get that suppressed, if nothing incriminating indicating the crime is heard on the tape. It is Broner's word against the victim's potential testimony. Sadly, Broner has a penchant for engaging in this very type of assault outside the ring, which leads me to believe he did this.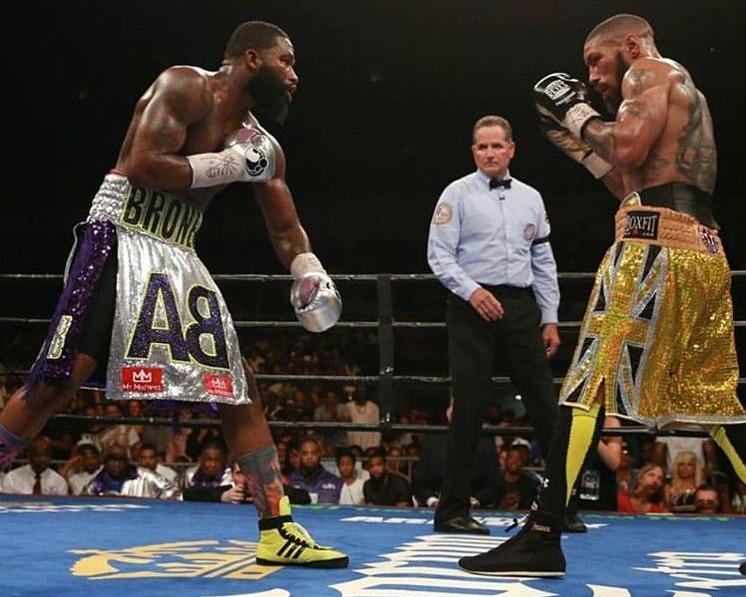 Broner v. Theophane fight last week
Broner needs to make peace with the victim, pay compensation and stop engaging in these unlawful acts of assault (and robbery). He has so much going for himself, but is taking it for granted and risking his freedom and career. He has a pretty fiancée and lovely children. He needs to marry his fiancée and spend time with her, his children and parents. He also needs to dedicate himself more to his career (he failed to make weight last week and was stripped of his boxing title).
As these assaults keep happening, as attested by his criminal record, Broner could encounter a judge that decides enough is enough and sends him to jail. It could get even worse than that, as I've read cases regarding people getting into basic fights on the street and with one punch, hitting someone who falls over at a dangerous angle on the sidewalk, sustaining a severe head injury that results in death. People have been tried for murder in such cases, even though they did not mean to kill the person they punched.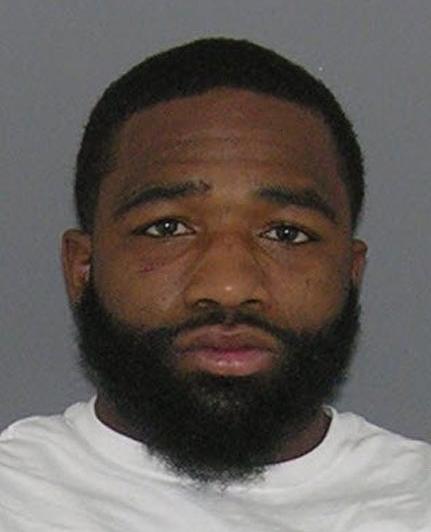 Adrien Broner's mug shot from his most recent arrest
For Broner to make it this far, coming from poverty in achieving fame and fortune, only to end up behind bars would be sad. Then he would miss the simple pleasures of life, such as waking up and seeing his kids in the morning, spending time with his fiancée, visiting his parents and going wherever he feels like. Broner needs to stop jeopardizing everything he has worked for and most of all, stop hurting members of the public in street disputes.