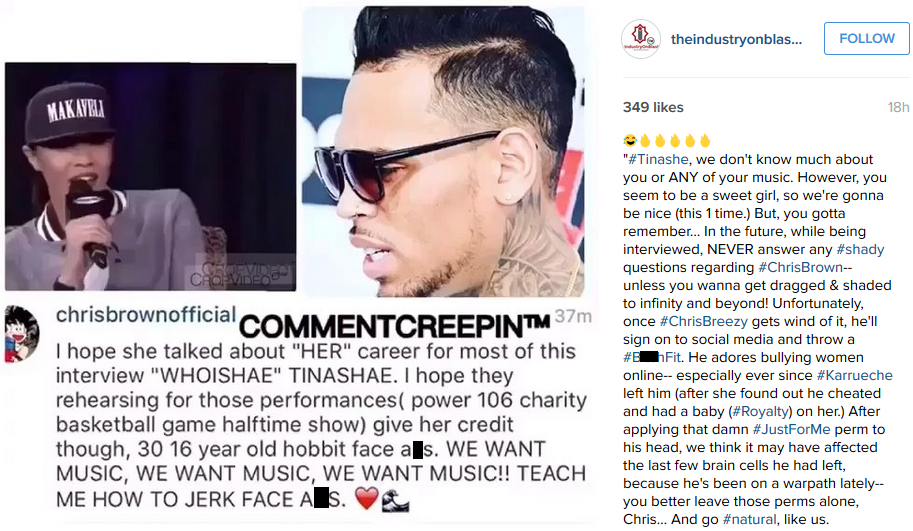 Chris Brown called Tinashe a "hobbit face a*s" and blog Industry On Blast poked fun at him for his "Just For Me" Perm (LOL)

Chris Brown went on another online rant against fellow singers. Brown slammed Tinashe and unfollowed her on social, after she, actress/singer Zendaya and members of the singing group Fifth Harmony, unfollowed him for insulting singer Kehlani's attempted suicide. Brown, who had collaborated with Tinashe, slammed her on Instagram. When a fan made a comment about the unfollows to Brown, he slammed Tinashe: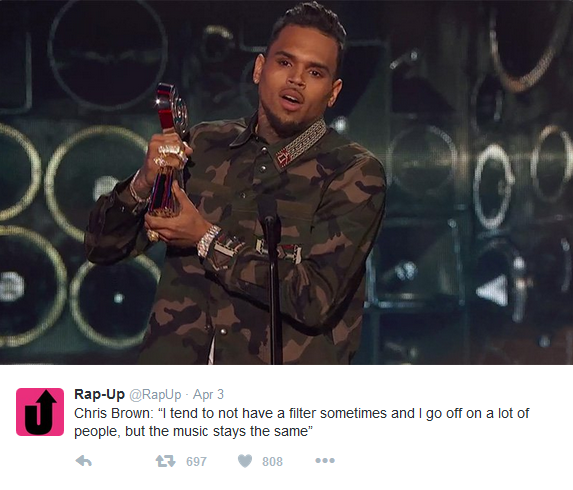 Chris Brown with a perm and eye liner, looking like Prince

Tinashe responded by revealing she thought they were still friends or at the very least associates, "I felt like it was just so unnecessary. I was just like, 'Whatever.'…That's just so unnecessary. I just think it's silly. It's petty. What's the benefit?. It's not even worth it. It's not a big deal to me. I don't think that follows on Twitter are a big deal…If I see him, I would love to speak to him. I would love if he reached out. I have absolutely nothing against him. We were on good terms as far as I knew..."