Rob Kardashian and Blac Chyna

Reality star turned recluse, Rob Kardashian, proposed to former stripper, Blac Chyna, with a 5-carat $325,000 engagement ring. Social networking applauded Chyna, as Kardashian's sister, Kylie Jenner, 18, stole her boyfriend, rapper Tyga, 26, who is also the father of her son, Cairo. Jenner was underage at the time. Tyga, who is struggling to make child support payments, has announced he is happy for Chyna. Tyga stated, "It makes me happy to see the mother of my son happy. My only concern in this situation is my son."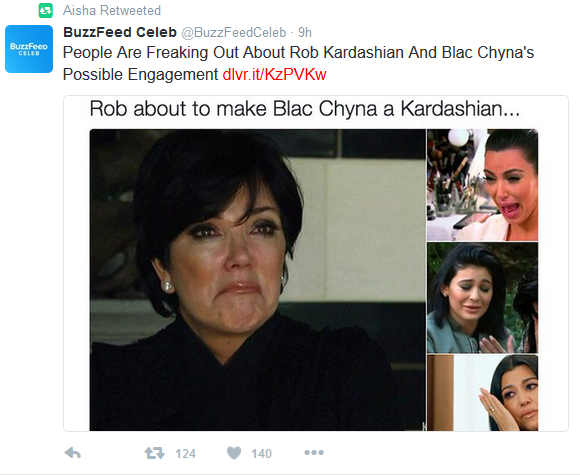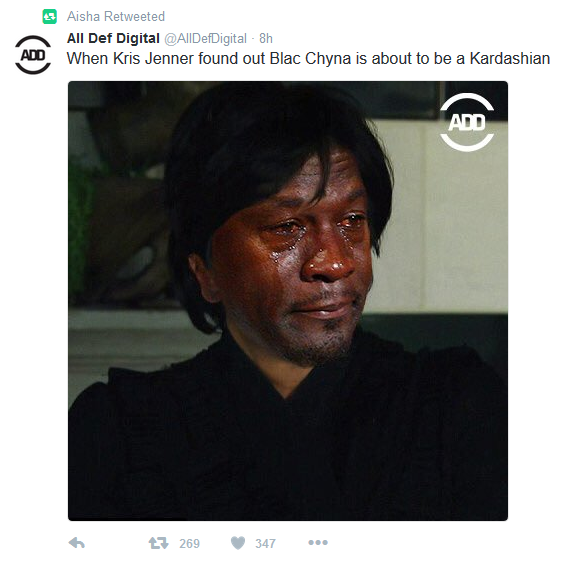 Tweets about Robert Kardashian and Blac Chyna's engagement
The rest of the Kardashian clan are another story, as none of them have said a word about the engagement and they have been insulting and avoiding Chyna since she began dating him. Social networking has been making jokes that the Kardashians are crying over the engagement. The memes on Twitter are hilarious.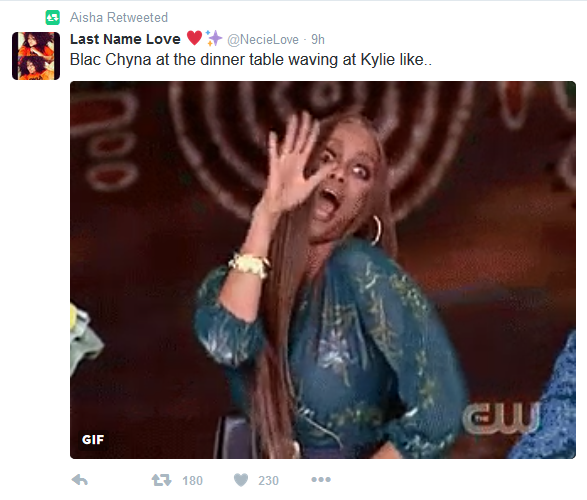 Tweets about Robert Kardashian and Blac Chyna's engagement
I must say, the Kardashians, a white family, are prejudiced against white people (LOL). Kourtney is the only Kardashian flying the flag for white people, as the father of her children is white (Scott Disick). Just kidding. No one take that joke seriously. There's nothing wrong with interracial relationships. The problems occur when other people have a problem with it, when it should be none of their concern.