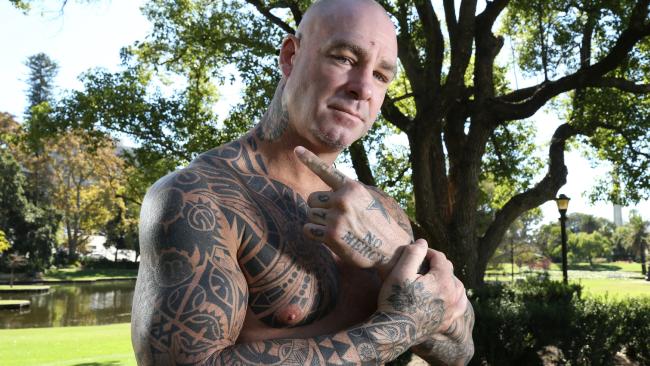 Lucas 'Big Daddy' Browne

Boxer Lucas 'Big Daddy" Browne recently won the WBA regular heavyweight title in a victory over, Ruslan Chagaev, which took place in Chechnya. Yesterday, ESPN boxing analyst, Dan Rafael, broke the story that Browne has tested positive for the banned drug, Clenbuterol. Browne's "A sample" revealed traces of the drug in his urine. Browne must now pay a fee to the Voluntary Anti-Doping Association (VADA) to test his "B sample" to determine if the original test result is a fluke.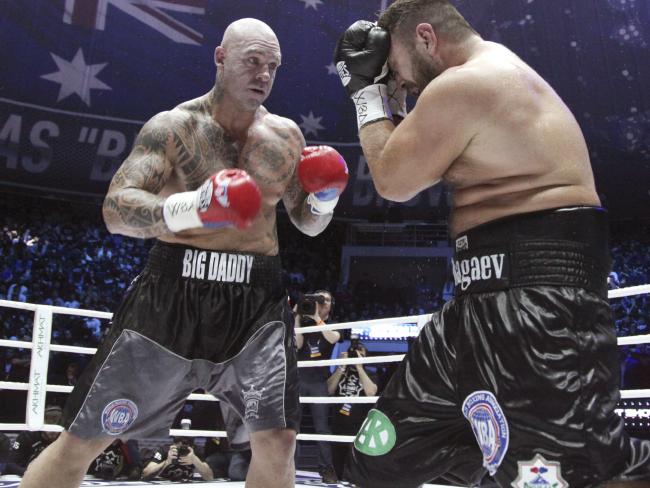 Lucas 'Big Daddy' Browne and Ruslan Chagaev

The composition of the drug Clenbuterol indicates it boosts the metabolism, sharpens acuity and reflexes. This is likely the reason it has been banned, as it would create an unfair and undue advantage in sports. The primary purpose of Clenbuterol is to treat asthma. It opens constricted airways, allowing the patient to breathe more freely. However, it has "off label" uses it has not been approved for, such as weight loss, used by bodybuilders during "cutting cycles" to obtain greater muscle tone and definition. Clenbuterol speeds up the body's metabolism in aiding the system to burn fat at a more rapid rate. However, in speeding up one's metabolism, it is improving reflexes, reaction time and heightens awareness.

Some consider Clenbuterol a steroid, others do not. However, for years it has caused athletes to fail drug tests due to being banned. Over two dozen athletes have received sports bans prohibiting participation over the detected use of Clenbuterol. However, some athletes did test positive for Clenbuterol by consuming meat that unbeknownst to them contained the drug, as stated previously in the column on May 29, 2014 (
Steroids Shortens Your Penis And Life
).

Browne has expressed dismay at the test result. In a tweet on Twitter, Browne stated, "I don't understand today's news, and I'm seeking legal advice." Rafael is reporting Brown will be stripped of his title, which is sad. Browne is the first Australian heavyweight champion of the world, which complicates the situation more, as it has been a source of national pride. Whatever happens, Browne needs to not beat himself up too much over this. Life goes on and he must too.
STORY SOURCE

Australian boxing champion Lucas Browne tests positive for clenbuterol
March 22, 201610:04am - AUSTRALIA'S first heavyweight boxing champion Lucas "Big Daddy" Browne has sensationally tested positive to banned substance clenbuterol. A drugs test conducted by the Las Vegas-based agency Voluntary Anti-Doping Association (VADA) before his WBA regular heavyweight world champion title fight victory over Russian Ruslan Chagaev in Chechnya two weeks ago returned a positive result.
ESPN has reported Browne tested positive to clenbuterol in his "A sample" and no testing has been done of his "B sample" because of the testing agency demanding the Sydney-based fighter pay for the second round of testing. Browne's breakthrough win over Chagaev marked him as an Australian champion, but his bright future and promise of potential mega-fights against the likes of David Haye, Tyson Fury and Fres Oquendo is now clouded.
ESPN boxing analyst Dan Rafael reported the 36-year-old is expected to be stripped of his title. VADA president Dr. Margaret Goodman wrote a letter to the organisers of the Browne-Chagaev fight, informing them of Browne's positive test. Unclear future. "This letter is to advise you that the 'A' sample urine specimen number 2998060 collected from Lucas Browne ... has been analysed for anabolic agents, diuretics, beta-2 agonists and stimulants," Goodman wrote. "The results of the analysis are as follows: Adverse. Urine specimen contains Clenbuterol. "Mr. Browne has the right to promptly request analysis of the 'B sample' at his expense."...