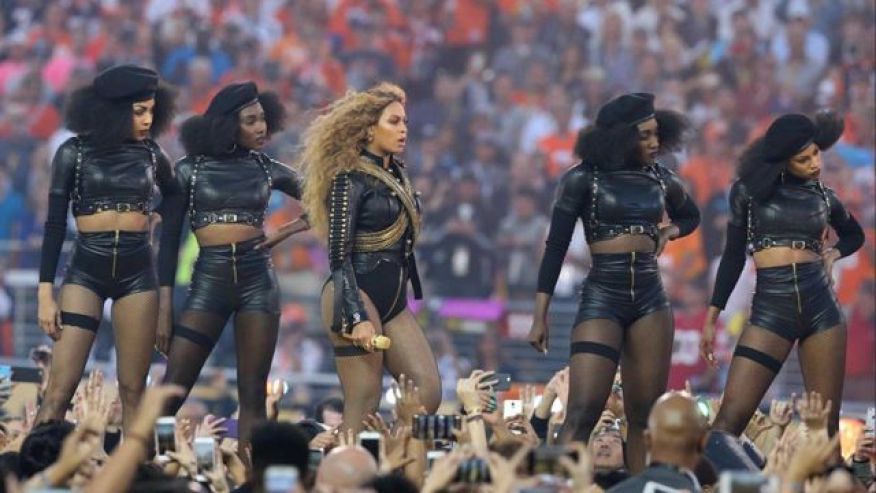 Beyonce and dancers dressed as Black Panthers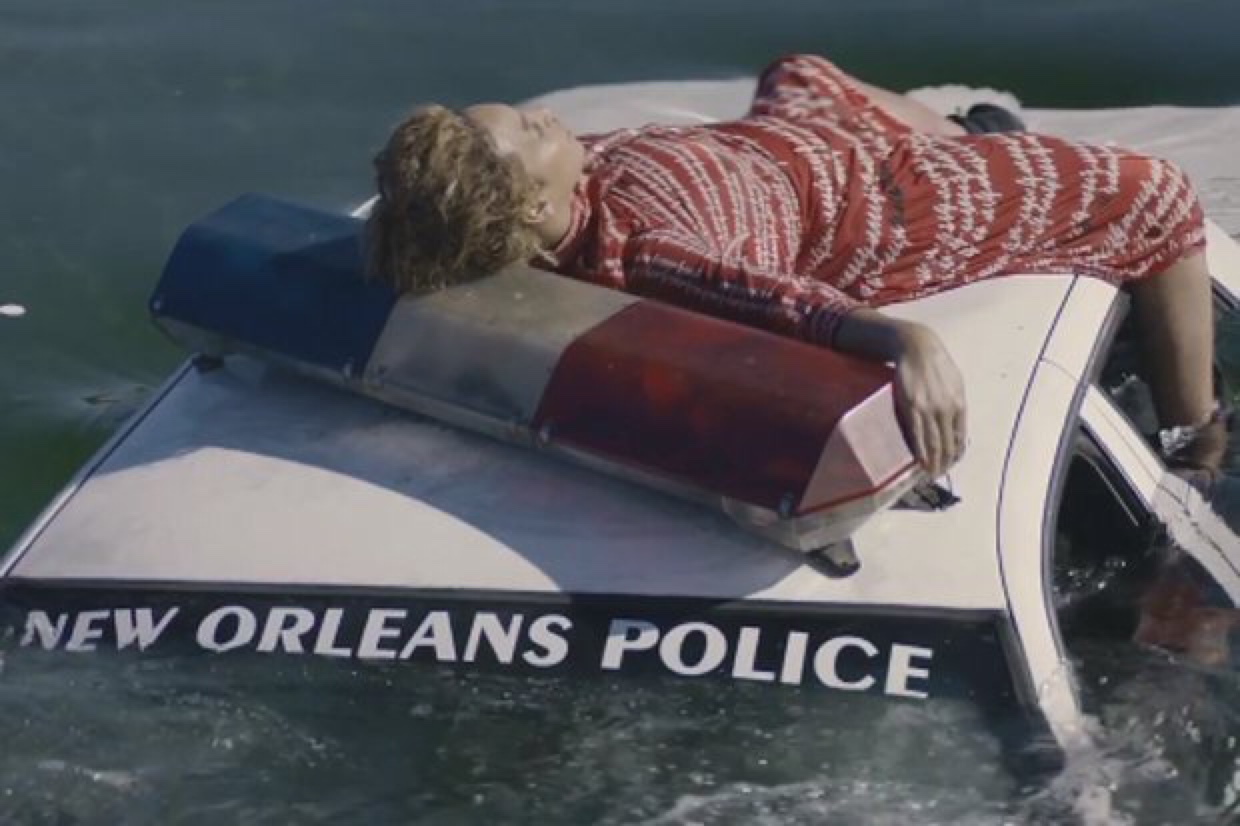 Beyonce mocking the police in the "Formation" video
Beyonce's "Formation" concert tour is now headed for trouble, as police in the Florida cities of Miami and Tampa announced this week they are boycotting her show, refusing to provide security. A week prior, the National Sheriff's Association turned their backs on her Super Bowl performance. Beyonce's very unwise Super Bowl performance glorifying the violent 1960s group the Black Panthers (who killed police) as well as her "Formation" video slamming law enforcement as a whole, was not a good idea.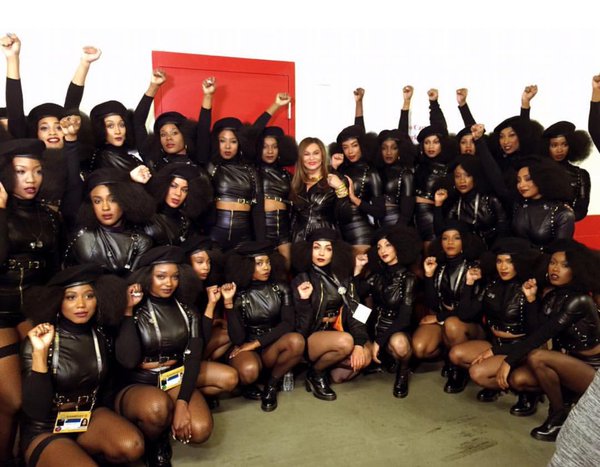 Beyonce's dancers and her mom backstage at the Super Bowl doing the black power salute associated with the Black Panthers
You can't paint everyone with the same brush. You address the offenders, not slam the entire cross-section of people (police). There are cops who haven't done anything wrong and you can't slam them over the ones who have broken the law. The Judiciary Report does not agree with members of the public being killed in acts of police brutality, nor does the site agree with police being killed for being cops.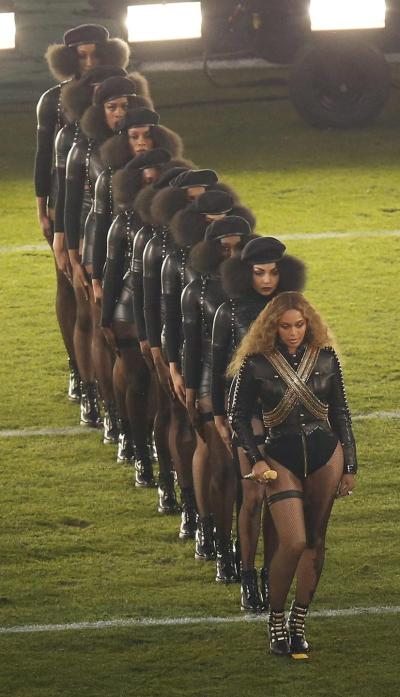 Beyonce and her backup dancers as Black Panthers
Side Bar: The FBI does not like the Black Panthers and have taken extraordinary steps to literally stop them via very aggressive, vicious means over the years. The Black Panthers are classified as a subversive group. Beyonce was unwise to promote them at the Super Bowl. Her FBI file is going to considerably thicken and considering Obama is out of office soon, she is in trouble.
STORY SOURCE

Miami Police Union Votes To Boycott Beyoncé Concert
02/18/2016 03:07 pm ET - The president of the union said that he didn't watch her performance at the Super Bowl. A police union in Miami voted in favor of all law enforcement officers boycotting Beyonce's April concert in the city, claiming the singer promoted an anti-police message in her new music video and during her performance at the Super Bowl halftime show.
Javier Ortiz, president of Miami Fraternal Order of Police, Lodge #20, which represents 1,100 officers, wrote in a press release that he didn't watch Beyoncé's performance during halftime "out of respect for our profession." The performance saluted the 50th anniversary of the Black Panthers and has been criticized by some as anti-police.
"The Miami Fraternal Order of Police has voted to have all law enforcement officers boycott Beyoncé's concert which is being held at the Miami Marlins Stadium on Wednesday, April 26, 2016," Ortiz said in a statement. "The fact that Beyoncé used this year's Super Bowl to divide Americans by promoting the Black Panthers and her antipolice message shows how she does not support law enforcement." The organization urged other law enforcement agencies around the country to do the same...
Thursday, February 18, 2016 - The Tampa Police Department is having trouble getting officers to volunteer to provide security for Beyonce's upcoming concert, following the pop singer's controversial Super Bowl halftime performance of "Formation," which many critics have argued is anti-police. Typically, off-duty officers volunteer to work concerts and sporting events for the extra income, but none have signed up to work security for Beyonce's April 29 concert at Raymond James Stadium, which is expected to sell out, a local Fox News affiliate reported. Police spokesman Steve Hegarty couldn't say whether the lack of signups signaled officers' anger toward Beyonce, but explained that the department still has "plenty of time to fill those slots."...
RELATED ARTICLES