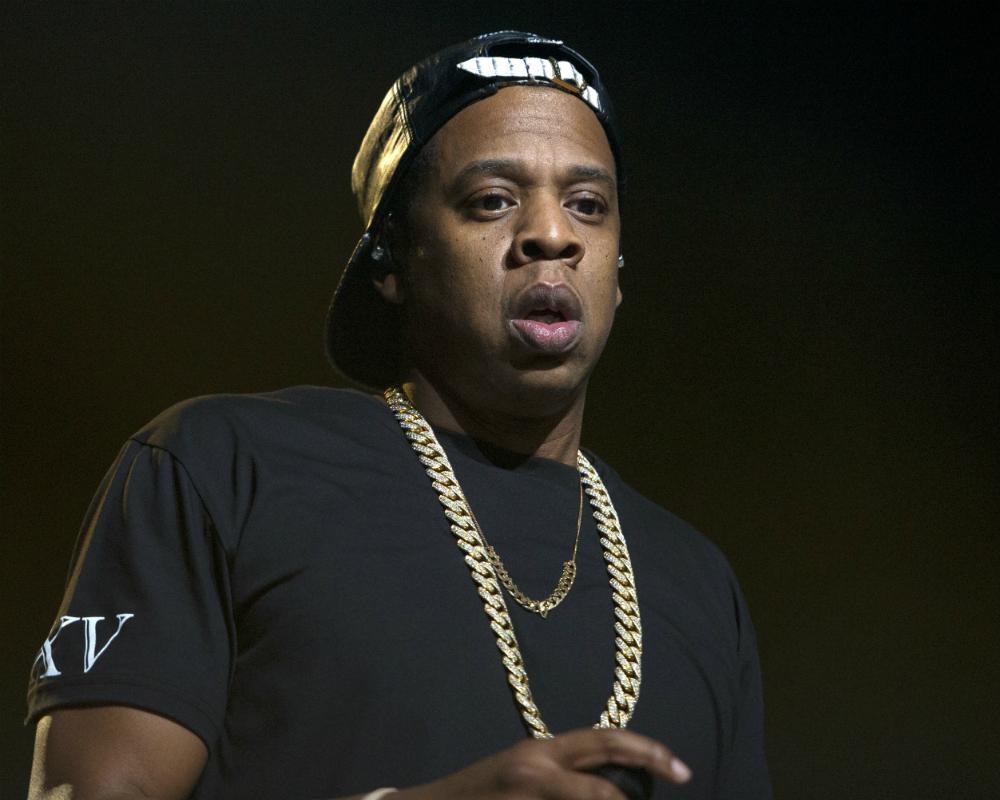 Jay-Z
The Judiciary Report has it on good authority that music industry executives are not happy with Jay Z and Madonna's weird music streaming service Tidal. The company was formerly named Aspiro and purchased by a handful of entertainers, led by Jay Z and Madonna. Tidal did a very poor roll out of Rihanna's flopped album "Anti" last month. Universal Music, the parent company of Jay Z's Roc Nation, which Rihanna is signed to, slammed Tidal for it, publicly labeling them "incompetent." Rihanna's album sold 460 copies in the first week, which is a dismal failure for a major label artist.
Fraud transpired in the second week and "Anti" allegedly sold 124,000 copies, which is still half the numbers her albums usually debut with on the charts. However, the numbers still don't sound right. To sell 460 copies in two days, then all of a sudden 124,000 in the five day proceeding it, indicates outright fraud and a buying team or hacking. That is the strangest sales pattern ever seen in music. No album has done that in music history, indicating the numbers are completely fake. The album is dead on arrival anyway, due to it being a poor recording with no hits or meaning.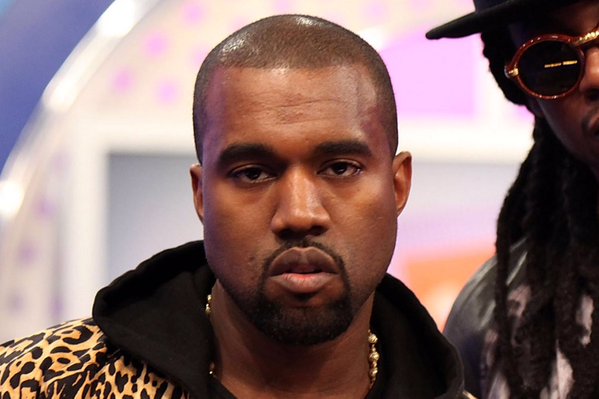 Kanye West
They've lost approximately $30,00,000 in sales due to Jay Z's nonsensical foolishness. Samsung bought 1,000,000 copies of "Anti" for $1 each, but that works out to nothing in the face of the exorbitant costs of recording the long delayed album and the cut agents, managers, producers and music publishers receive. The deal with Samsung being worth $25,000,000 is a lie. They have been promised far less money and those funds are to book arenas and hire staff for a tour.
Last week, the roll out of Kanye West's album "The Life Of Pablo" was botched, ending up as another so-called leak under the misdirection of the rapper's mentor, Jay Z. The leak was done it such a way that it was easily ripped and uploaded to illegal music download sites such as Pirate Bay (why is Pirate Bay still operating - they are flagrantly breaking international law).
As a result, the album "The Life Of Pablo" has been illegally downloaded 500,000 times, costing West and company an estimated $10,000,000. After the rigged leak by Jay Z, West announced that the album "The Life Of Pablo" will no longer be for sale and only available on Tidal. It is another desperate attempt by Jay Z and Madonna to keep floundering Tidal going at artists' expense. Furthermore, Apple Music streaming is a far superior product that is trouncing Tidal in the sales department.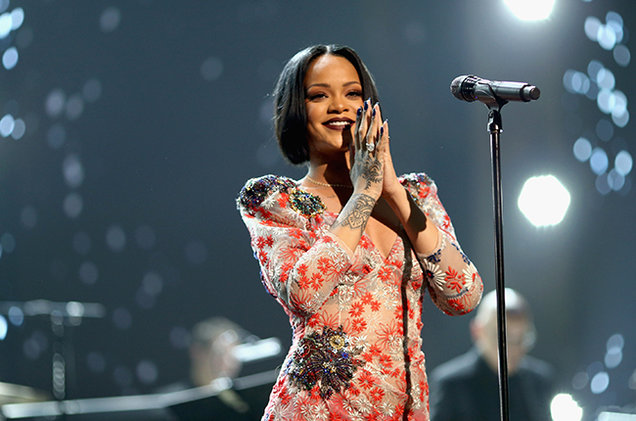 Copyright stealing Rihanna sporting a new haircut and weave this past week. How Ironic is it that I gave my mother that same haircut A MONTH prior. A woman twice your age wore it better than you (LOL). But yea, Rihanna, you're so cutting edge and such a trendsetter (sarcasm). Seriously though, that haircut looks better on someone with a human sized forehead, rather than an alien one like Rihanna (LOL).
The music industry brass dislike free albums and leaks. It drives down overall album sales and averages. Many music industry executives are angry at Tidal and want the company to go. It is not empowering artists. It is being run by crazy cultists with no understanding of business and are devoid of a balanced perspective. For the industry to survive there needs to be solid sales, not botched releases and weird album roll outs that confuse the public.
STORY SOURCE
Kanye's botched album release costs him $10M
February 17, 2016 | 12:10am - Kanye West's troubled release of his latest album, "The Life of Pablo," has already cost the hip-hop star at least $10 million in sales, a review of estimated pirated downloads on Tuesday revealed. TorrentFreak, which tracks music piracy and file-sharing, reported that West's album was illegally downloaded more than 500,000 times in the first 24 hours of its Feb. 14 release. That made it the most ripped-off album by far on The Pirate Bay and other file-sharing sites...
West also planned to offer album downloads for $20 on his kanyewest.com site. If each of the 500,000 persons illegally downloading the album would have bought it for the $20 selling price, Kanye would have pocketed $10 million in revenue.
RELATED ARTICLES