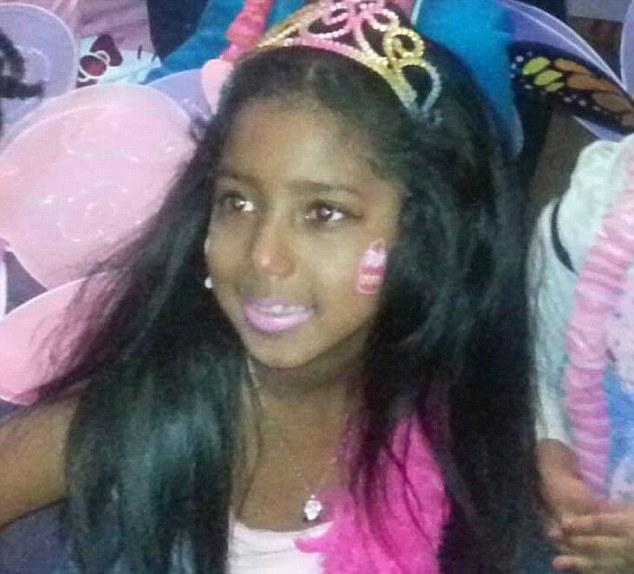 Amiyah Dunston
Beautiful 9-year-old girl, Amiyah Dunston, who was a painter and violinist, was killed in Long Island, New York in a pitbull dog attack. Amiyah, whose nickname was "MiMi" was playing in her friend's backyard during a play date, when a pitbull escaped from a neighboring yard and attacked her. People attempted to free Amiyah from the jaws of the 80-pound dog, who refused to release her.
When police arrived at the home and attempted to free the badly injured child during the grisly attack, the dog charged at them. An officers opened fire shooting the pitbull to death. Amiyah was pronounced dead from the injuries the pitbull inflicted upon her. No charges have been brought against the owner of the dog, Carlyle Arnold Jr, as the dog was not previously considered dangerous. However, he was arrested in an unrelated case for violating a restraining order.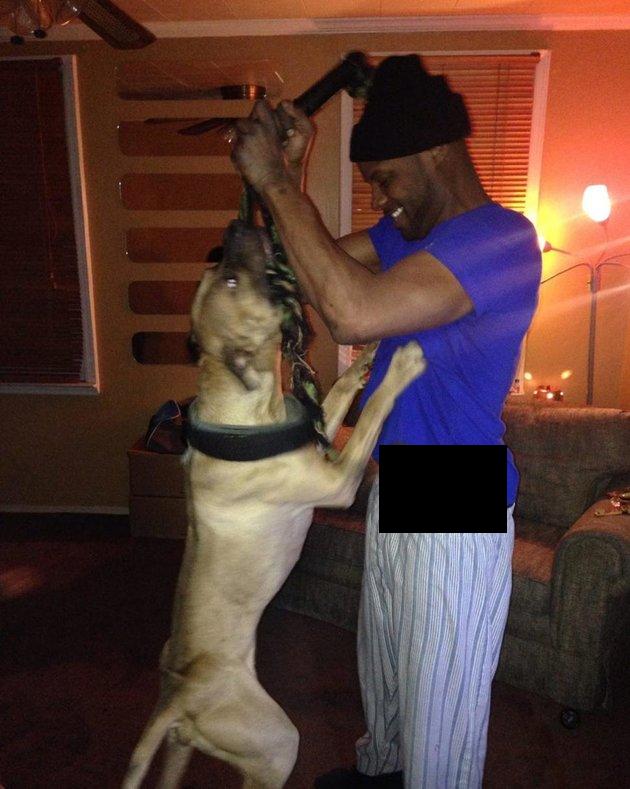 Carlyle Arnold Jr and his dog that killed Amiyah Dunston (Photo redacted by the Judiciary Report)
People online are calling for pitbulls to be banned (they are in select U.S. cities and states, but not in a uniform manner on a federal level nationwide). In many nations, select breeds of dog are banned and with good reason, as some canines are very dangerous. Too often select dog owners do not take enough precautions in securing their pets and have the naive view that they are harmless, when there have been tens of thousands of dog attacks (especially the pitbull). Pitbulls should be banned everywhere. They have single-handedly committed the most fatal dog attacks in the world. They are known for attacking children (as are rottweilers) and turning on their owners. If you have a child present in your home, you should not have a pitbull or rottweiler.
STORY SOURCE
Amiyah Dunston, 9, of Baldwin, identified as victim in deadly pit bull attack
Updated November 9, 2015 10:41 PM - Amiyah Dunston, 9, of Baldwin, died after she was attacked by a pit bull in the backyard of an Elmont home on Sunday, Nov. 8, 2015. A Nassau police officer shot and killed the dog after it charged the cop. Amiyah Dunston, identified Monday as the 9-year-old girl killed by a pit bull, was a Plaza Elementary School student who went by the nickname Mi-Mi, played the violin and painted.
"Amiyah Kayla was a phenomenal little girl who has touched many lives with her presence, smiles and laughs," her mother's fiance said, reading from a statement.
She was attacked Sunday during a playdate in the backyard of an Elmont house and died hours later. The dog was owned by Carlyle Arnold Jr., 29. Authorities said Monday it would be difficult to bring criminal charges because it did not appear the dog had previously been ruled dangerous...
RELATED ARTICLE