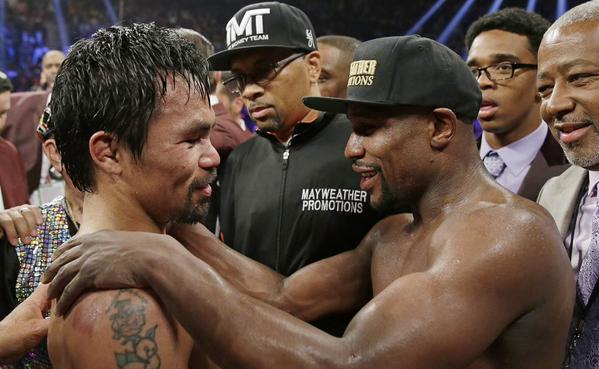 Manny Pacquiao and Floyd Mayweather after historic May 2, 2015 fight


The world's richest boxer, Floyd Mayweather, is seeing his name take a battering, after the top rated American sports network and website ESPN released a report that he had an illegal IV, banned under World Anti-Doping Agency rules, before his May 2, 2015 fight against his number one rival, Manny Pacquiao. Mayweather then received an exemption from the USADA (US anti-doping) weeks after the fight on May 21, 2015. However, the Nevada State Athletic Commission is angry stating USADA did not have the authority to give Mayweather the wavier.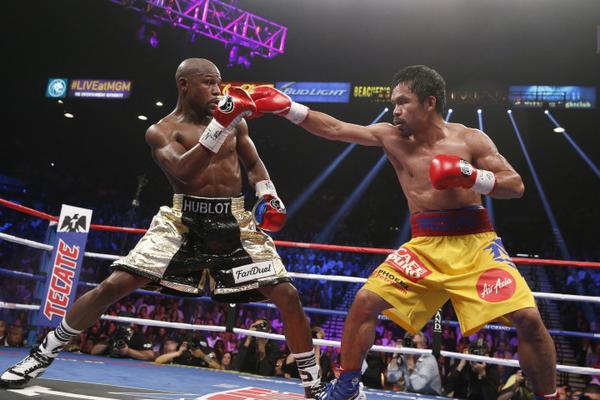 Floyd Mayweather and Manny Pacquiao


The report indicates the IV Mayweather was given right before the fight and anti-doping arriving at his house in Las Vegas to test him for steroids, contained saline and vitamins. However, the Nevada Athletics Commission has plainly indicated, Mayweather and other athletes are banned from taking IVs in this manner and his dosage far exceeded the amount of fluid allowed under existing rules. This rule is in effect as excessive amounts of saline flush out steroids from the system. The limit is 50 milliliters. Mayweather was given an IV containing a whopping 750 milliliters.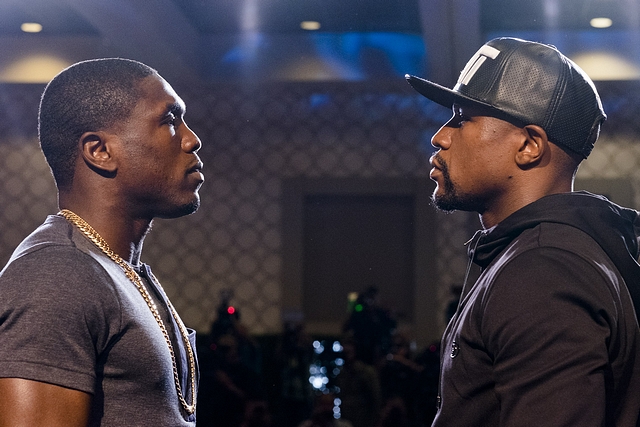 Andre Berto and Floyd Mayweather


Mayweather, who formerly accused Manny Pacquiao of using steroids, was sued by the Filipino star and settled with him out of court, states he did nothing wrong in using the IV before the May 2, 2015 fight. Ironically, Pacquiao was denied the use of the painkiller Toradol before the Mayweather fight regarding the torn rotator cuff he sustained in training camp, which is a very painful injury that hampers the use of one's arm due to shocking and jarring pain. Pacquiao underwent surgery to repair the torn rotator cuff and has been wearing a cast while the injury heals.





STORY SOURCE




Floyd Mayweather, USADA deny rules violations prior to Pacquaio fight


17h - LAS VEGAS -- Floyd Mayweather strongly denied Thursday any wrongdoing related to his receiving an intravenous injection mix of saline and vitamins -- banned under World Anti-Doping Agency guidelines -- on the eve of his record-breaking fight with Manny Pacquiao on May 2. The United States Anti-Doping Agency on Thursday also disputed that Mayweather violated any rules, saying the boxer applied for and was granted an exemption for the infusion...

Mayweather's IV usage, reported Wednesday by SB Nation, was allowed by USADA despite it being against the very WADA rules that USADA claims to follow. The contract that Mayweather and Pacquiao signed with USADA to cover the drug testing protocol for the bout allowed for therapeutic use exemptions, but USADA issued Mayweather's exemption for the IV use three weeks after the fight, which is unusual.

In addition, USADA did not notify the Nevada State Athletic Commission, the regulatory agency overseeing the fight, or Pacquiao's team until after it was granted well after the fight, something NSAC executive director Bob Bennett took major issue with. Bennett said only the commission can grant a therapeutic use exemption (TUE) to an athlete, not a drug testing body such as USADA...

Mayweather's medical team told the USADA collection agents that the IV -- which reportedly included a mixture of 250 milliliters of saline and multivitamins and a 500-milliliter mixture of saline and Vitamin C -- was being given to Mayweather for rehydration purposes following the weigh-in.

The fact that they were given intravenously was not allowed, according to WADA rules that state intravenous infusions or injections of more than 50 milliliters per six hours are prohibited "except for those legitimately received in the course of hospital admissions, surgical procedures, or clinical investigations." WADA bans such large injections and infusions because they can be used to "dilute or mask the presence of another substance."...





RELATED ARTICLES