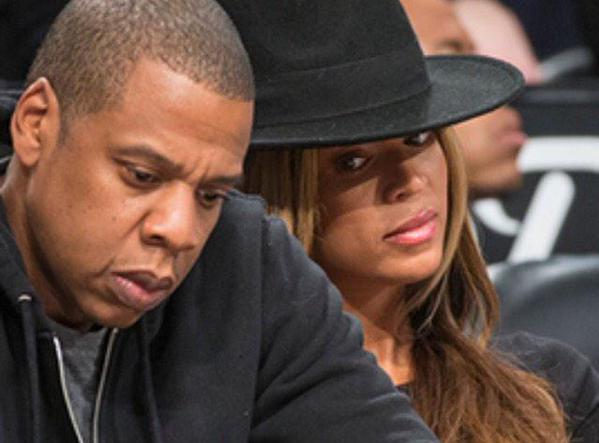 Jay Z and Beyonce




Singer Beyonce Knowles and her husband rapper Jay Z are being evicted from the $150,000 per month rental they have been leasing in Holmby Hills, California, which is the most expensive suburb in Los Angeles. The copyright stealing couple signed a one year lease in February 2015, but have left after only 7-months, due to the owner of the property having sold the house for $35,500,000. The property's original asking price was $45,000,000.

A year ago, Jay Z and Beyonce had rented the property for $200,000 per month, then left the house. They returned months later at the beginning of this year, haggling the owner down to $150,000 per month. They moved back into the property after experiencing trouble in the real estate market, due to their financial profiles. Jay Z and Beyonce looked at another Holmby Hills, California home that had a $70,000,000 asking price, but were unable to obtain financing, leading to a real billionaire from the tech industry buying the property.

Forbes estimated Beyonce and Jay Z are worth $1 billion dollars, when they are barely worth 1/10th of that figure (and not even in cash, this is figuring in intangibles as well). The couple knows this and continues to promote this falsehood to the public, even though they know it is horrendously inaccurate (much like Forbes estimated frequently sued copyright stealing rapper 50 Cent's

net worth at

$150,000,000, then he shocked them and the public in filing for bankruptcy, with court documents revealing he is worth $4,000,000 and has enough debt to cancel out said figure in his bank account, putting him firmly in the red).

This is why Jay Z had his lawyer filed a motion in court in the "Big Pimpin" copyright infringement case to suppress his criminal record and financial data regarding his true net worth. He doesn't want the truth coming out that he is nowhere near worth the $500,000,000 tag he had Forbes assign him. Jay Z is barely worth $30,000,000. Jay Z and Beyonce are keeping up appearances via expensive rentals, with the intent of stealing more copyrights to continue to fund their lavish lifestyles and make more purchases they currently do not qualify for under their existing financial profiles.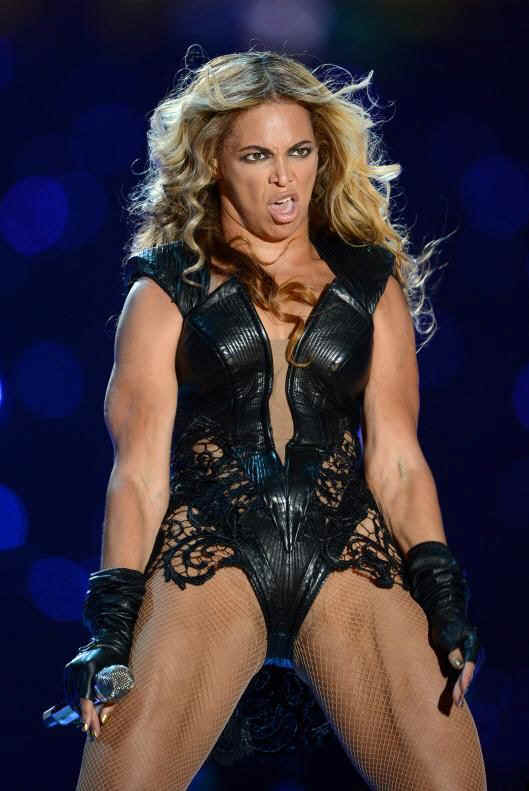 Beyonce




The fact of the matter is they cannot afford a $40,000,000 house and its upkeep ($1,000,000 per year in taxes and at least $250,000 yearly in maintenance fees). Jay Z also has bad credit from having defaulted (non-payment) on over $2,000,000 in debt in the past four years, as seen on his credit report that was among those hacked and released by hackers (U.S. Government Confirms Website With Hacked Financial Data Of Michelle Obama, Joe Biden, Hillary Clinton, Beyonce Knowles, Jay-Z And Britney Spears Is Real).

Beyonce and Jay Z class themselves in the same financial frame as Bill Gates, Steve Jobs (estate) and Warren Buffett, when they are nowhere in that league. It is insulting to educated people of all colors that this delusional couple makes these claims. Beyonce and Jay Z are not real business people. Jay Z and Beyonce make money from criminal copyright infringement and copyright infringement in stealing from me and others in the entertainment industry (see "RELATED ARTICLES" below for other cases), then use the publicity and sales from the stole songs, music videos, photo treatments, film items and clothing lines, to go on tour violating the law all over again performing the stolen works without a license or payment and obtaining endorsements on the back of it. U.S. and international law expressly states copyright infringement is a crime. They are criminals.

Ironcially, Jay Z is using his Roc Nation singers and mistresses, Rihanna and Rita Ora, to pursue and have sex with sports and music industry talent, in trying to get them to sign with his floundering company, making additional promises of big financial paydays. Jay Z has even promised to loan and in some cases give athletes money he doesn't even had.

Entertainers and athletes need to pay attention. Jay Z currently has several lawsuits against him for copyright infringement and trademark infringement. He's even trying to get discounts on lawyers fees, as the tabs are running up over his bad behavior and that of his wife, who is also prolific copyright thief.

Where is Jay Z going to get the money from to give and lend you when banks have labeled him a financial and credit risk. Where is Jay Z going to get the money to give and lend you when his artists records aren't selling well and his businesses such as Tidal and Roc Nation Sports are failing. Do yourself a favor and stay away from him.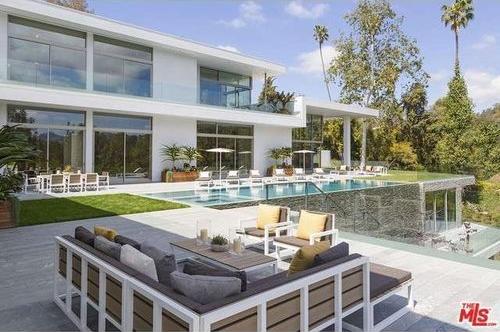 The Holmby Hills rental Jay Z and Beyonce were just evicted from




Jay Z was a crack cocaine dealer, who still has that mentality that illegal behavior via so-called hustling is the way to riches, when it is ignorant, uncouth and unlawful. Jay Z is not a reformed criminal. He and his wife are criminals, engaging in copyright theft and financial fraud on a daily basis. Their lawyers don't even want to represent them out of sheer embarrassment at the crimes they keep committing. One lawyer was conned into representing Jay Z in a case and got angry when he figured it out.

The fact of the matter is Jay Z and Beyonce could have done the lawful thing in hiring songwriters, producers and directors to create works for them to perform, but wanting to appear like the great talents they are not and to hog all the money in royalties, they opted to criminally and willfully steal well written copyrights from many people that showed hit quality (as does Madonna, the biggest thief in world history, who has stolen everything she has in life via criminal copyright theft and financial fraud).

The big money in the entertainment industry is in royalties from writing. You can sell 1,000,000 records as a recording artist and receive a royalty check for $50,000 for those sales (even worse when you are in a group you have to split up the money, as opposed to being a solo artist). So, untalented Jay Z and Beyonce (and Madonna) steal copyrighted works to live lavishly in acts that constitute federal felonies and international crimes.

Jay Z and Beyonce really should be in prison, but due to corruption and their suspect relationship with President Obama and First Lady Michelle Obama they are not. Both couples are a disgrace to our race, as an innocent black family is being criminally abused and robbed in a case, where my mother, a little old lady who walks with a cane, was attacked in Chase Bank, as a threat to me over my copyrights they are criminally stealing and I have also been attacked in unprovoked incidents and called "nigger" and "slave" on several occasions (they really are the scum of the earth - absolutely disgusting excuse for human beings). As black people they should be ashamed to be apart of that and profiting from such hate crimes, but all they care about is money and fame.

However, they are not getting away with it. God says in life, "You reap what you sow." History will correct itself from the lies they've put forward via thefts and human rights abuses they've committed. World history is going to record them in an extremely unfavorable and disgraceful light.



STORY SOURCE




Jay Z and Beyonce Forced to Move




Thursday, September 10, 2015 - Jay Z and Beyonce have been given 60 days to vacate their home in the Holmby Hills… Sources tell TMZ Jay Z and Beyonce have to move out of the Holmby Hills estate they have rented since February because the house has been sold. The source claims Jay and Bey, who have been shelling out $150k a month rent, were not interested in matching the buyer's $35.5 million asking price.






Beyoncé and Jay Z Are Getting Kicked Out of Their $150k Rental




Thursday, September 10, 2015, by Curbed Staff - Well, it's official: no renter in Los Angeles is safe from eviction. Not even Beyoncé and Jay Z. According to TMZ, the Holmby Hills mansion the couple and Blue Ivy had been renting since last summer has sold and they now have 60 days to pack up and get out. The 16,000-square-foot house, which has been on the market since April of last year, finally sold for $35.5 million, a discount from its original asking price of $48 million. TMZ says Beyoncé and Jay were not interested in matching the buyers bid for Blue's childhood home.

Bey and Jay first dipped their toes in the LA lifestyle back in September 2014, making the mansion their home base in between tours and renting it for $200,000 a month. It must have made an impression, because they were back in February of this year, this time paying a paltry $150,000 a month while they looked for a permanent place in LA.

The amenities of the seven-bedroom mansion will be hard to match, though. As of last year, it was the tenth most expensive house on the market in LA, and featured an infinity pool, a wine cellar, a catering kitchen, a 75-foot-long gallery for art, two libraries, a theater, and a tennis court, just to name a few. Here's hoping Blue doesn't have to go too long with just ONE library. No word yet on whether they received relocation funds. —Jeff Wattenhofer



Beyoncé and Jay-Z Paying $150k a Month to Rent Their Favorite Mansion in Holmby Hills




Monday, February 23, 2015 - Beyoncé and Jay-Z and Blue Ivy have said "bye" to New York City and are living in Los Angeles, because LA is cool. But they still haven't found a place to settle—Minecraft creator Markus Persson outbid them on a flashy megamansion in Beverly Hills (he paid $70 million), so they've been living in a hotel in BH since they got to town (The Beverly Wilshire, where Beyoncé shot her 7/11 video? Maybe!).

But they're one of the most famous families in the world; they need their own space. So now, TMZ reports, they've gone back and re-rented one of LA's most expensive houses, a glassy Holmby Hills mansion built on spec that they reportedly first rented last summer. Back then, they were said to have paid about $200k a month; now they've haggled it down to just $150k a month with a year's lease.

The house, built by an Italian developer and finished just last year, has seven bedrooms, eight and a half bathrooms, an infinity pool, a wine cellar, a catering kitchen, a 75-foot-long gallery for art, two libraries, a theater, and a tennis court. It first came on the market asking $48 million, but is now down to just $35.5 million, so why don't the Carters just buy it? As if we have even the slightest clue.