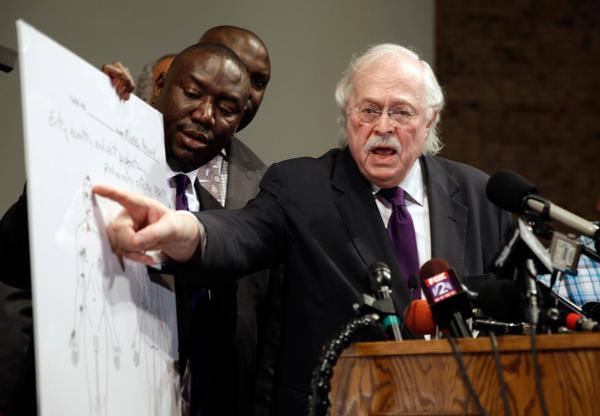 Civil right attorney Benjamin Crump (left) and Dr. Michael Baden (right)
World renown forensic pathologist, Dr. Michael Baden, autopsied the body of 18-year-old Michael Brown, who was executed by Ferguson, Missouri police officer, Darren Wilson, in a case of excessive force meets extrajudicial killing. Dr. Baden, who oversaw the autopsies of the late great civil rights leader Martin Luther King Jr. and former U.S. President John F. Kennedy, was very clear in his pronouncement on the case, waiving his standard $10,000 fee, it was unjustifiable.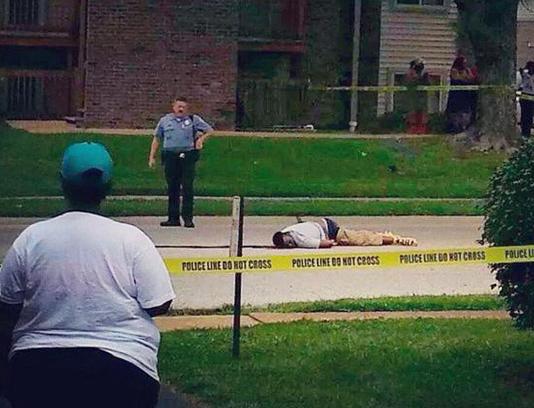 Michael Brown was left in the street dead for almost 5 hours, as no ambulance arrived at the scene, in what necessitates a criminal investigation. Ambulances usually arrive within a few short minutes.
Police officials in Ferguson, who are not forthcoming with information, prompting understandable cries of a cover-up from the public, will try to paint the case as justifiable homicide. However, Dr. Baden, who has performed over 20,000 autopsies stated, "In my capacity as the forensic examiner for the New York State Police, I would say, 'You're not supposed to shoot so many times.'" Thank you very much. This should be basic common sense. The average officer is not shooting people that many times, especially an unarmed person.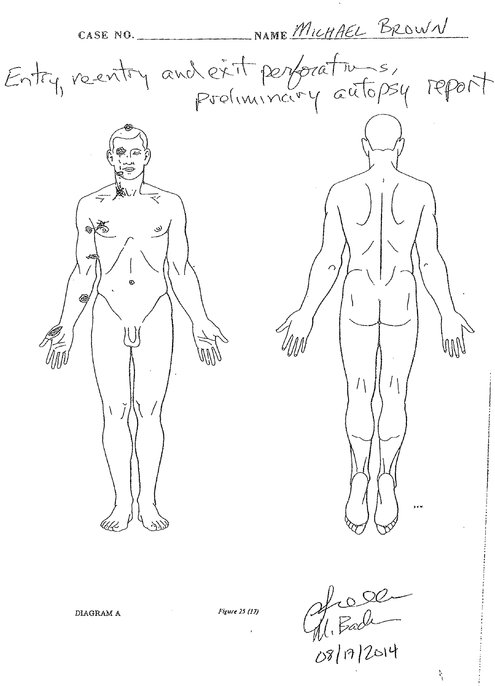 Michael Brown autopsy
Wilson shooting Brown SIX times, twice in the head and four times to the torso, was not a warning shot, with shot being singular, it was an outright execution. Wilson claims Brown attacked him, though a witness states it was the other way around. However, Dr. Baden stated the autopsy reveals there was "no evidence of a struggle" on Brown's part. Dr. Baden also stated Brown was shot after he surrendered, as his hands were in the air, judging by the entry points and locations of the four bullets that pierced and lined his right arm. Who shoots a man who has surrendered? A murderer that's who, not a law abiding police officer.
STORY SOURCE
Autopsy Shows Michael Brown Was Struck at Least 6 Times
AUG. 17, 2014 - "In my capacity as the forensic examiner for the New York State Police, I would say, 'You're not supposed to shoot so many times,' " said Dr. Baden, who retired from the state police in 2011. "Right now there is too little information to forensically reconstruct the shooting."