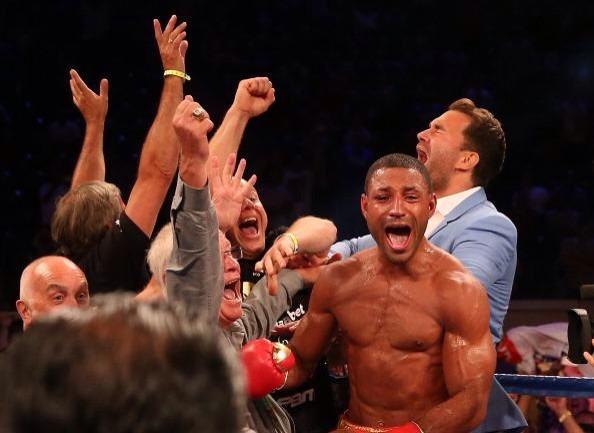 Kell Brook
Britain's Kell Brook defeated boxer Shawn Porter to win the IBF middleweight title in California this past Saturday. Brook, who is half English and half Jamaican, was thrilled with his victory, defeating Porter 11-114, 117-111, 116-112. Brook is undefeated, with his record standing at 33-0 (22 knockouts).
This definitive win puts 29-year-old Brook inline to fight British rival Amir Khan. As some of you may remember, months ago the Judiciary Report wrote about the social networking war between Brook and Khan. Brook challenged Khan to a fight, with his promoter Matchroom Boxing, offering the latter $5,000,000 to get in the ring against their pugilist in Britain.
However, Khan was holding out for a fight against top dog Floyd Mayweather and frowned at fighting Brook. The Twitter war turned ugly. King Khan stated Brook was not an international boxer and labeled the fight too domestic. This prompted Brook to call his rival Queen Khan and label him someone running from a fight.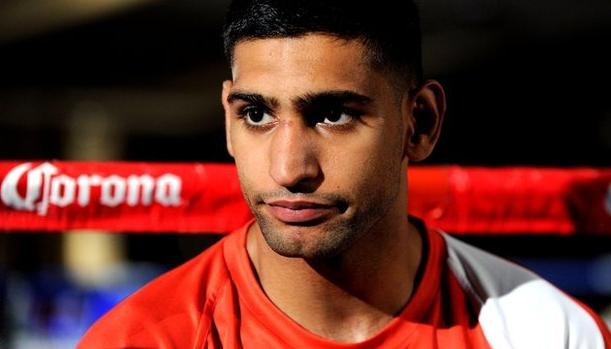 Amir Khan
Then Mayweather turned around and did to Khan what he did to Brook, snubbing a fight with him as too small. Mayweather fought and defeated Marcos "Chino" Maidana and is set for a rematch on September 13, 2014 (
Amir Khan Doing To Kell Brook What Floyd Mayweather Did To Him
). For Khan, waiting on Mayweather has been like waiting on a unicorn, a fairytale.
Brook's definitive win and status as IBF champ puts him inline to fight Khan, who can no longer state the rival from his homeland is not international. Brook stated after his win, "The British public want it. He'll probably say I need to win another title for the fight. I know he doesn't like me. The fact is, he is getting it. I'm the champ of the world."
It's your move Amir. Kell called you out again. It's time to defend your skills as a boxer and give the British people a big show. Think of it as national pride. Not to mention, Froch v. Groves in London sold 80,000 tickets this summer. There is a big market in Blighty.