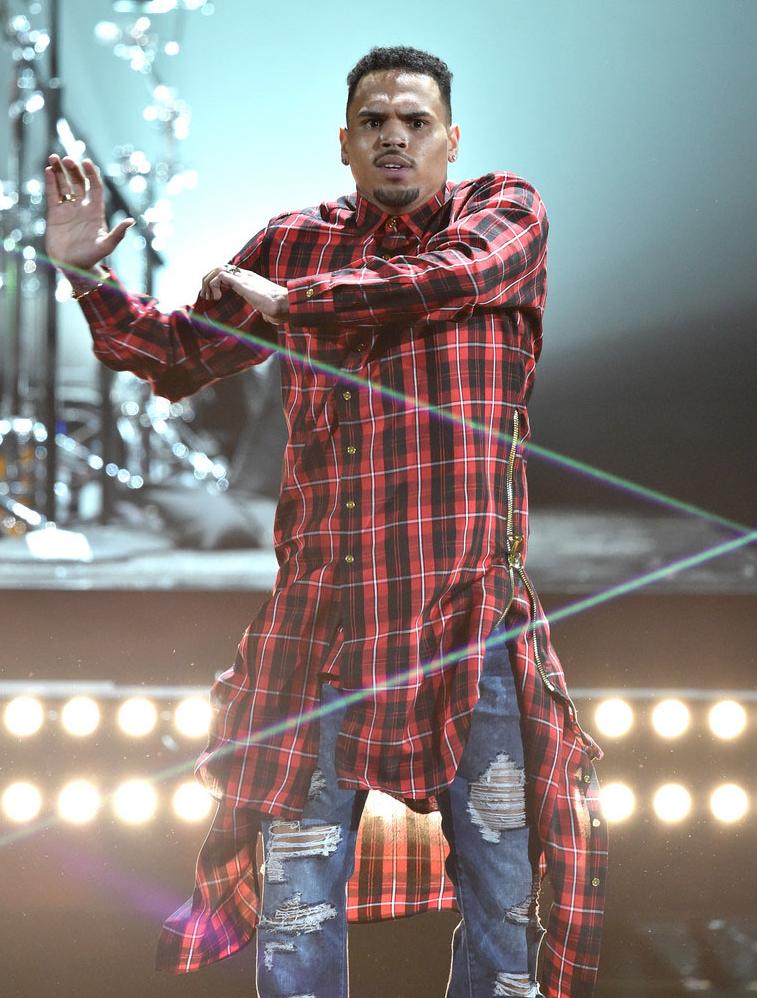 Chris Brown
Chris Brown mass unfollowed all his fans on Twitter and Instagram and they took it very personally. Some of his fans were upset, while others were very angry. It sounds like some were even crying, which is sad, as it means they are hurt.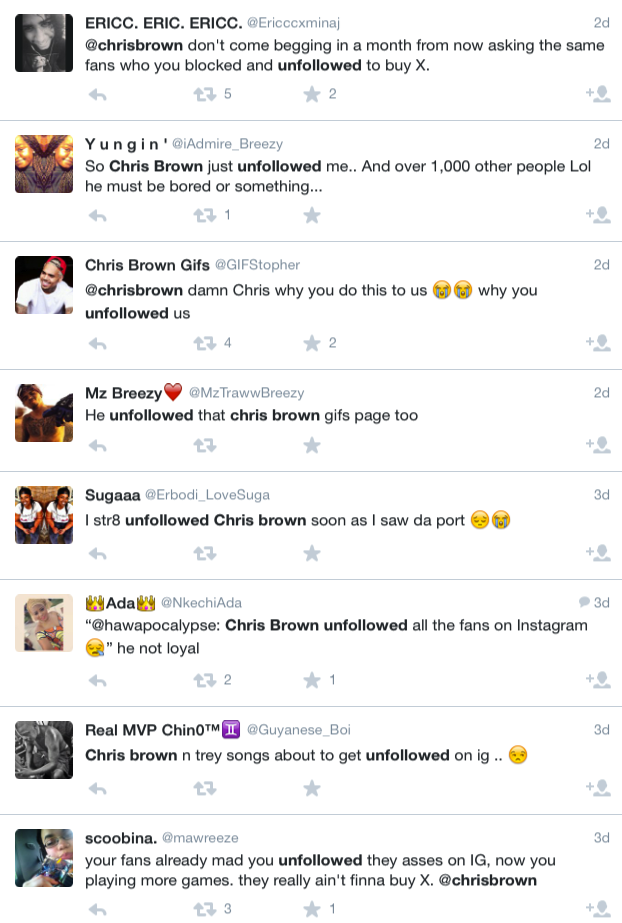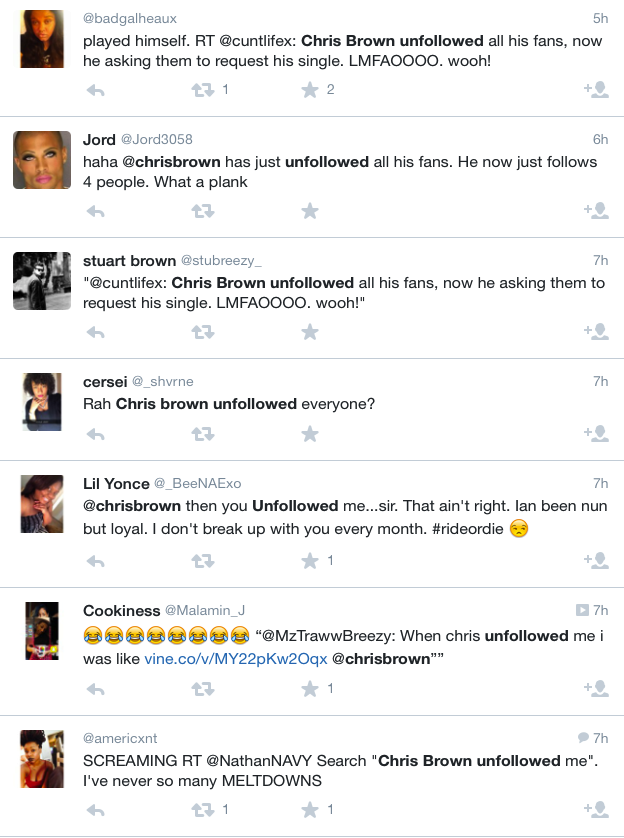 Brown gave no explanation for the mass unfollowing but fans are vowing revenge, stating they will not be buying his music. Maybe Brown's fans were DMing him a lot, but most people will understand if you can't answer all the DMs if you've followed/followed back a lot of people. However, mass unfollowing is not the solution.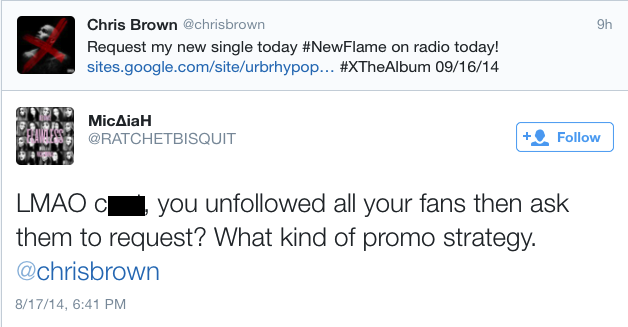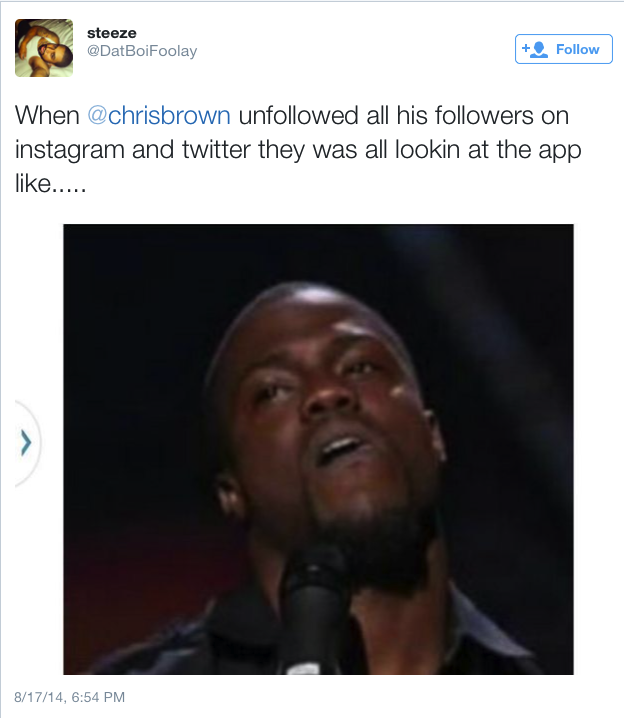 At the end of the day entertainers and athletes need to interact with their fans. Entertainers and athletes who interact with their fans get far more support online and in the sales department. Money aside, fame is a privilege. So it's good to give back and embrace and say thank you to the people that put food on your table and help you live your dreams. You'd be surprise how much a kind word, a "retweet" a "favorite" or a "like" means to someone. You could literally make someone's day, week, month or even year by doing so and audiences think well of entertainers and athletes for doing so.
STORY SOURCE
Chris Brown Infuriates Team Breezy with Mass Unfollows
Monday, August 18, 2014 - Over the weekend Chris Brown took the time to unfollow each and every fan he had been following on Twitter and Instagram leading to mass hysteria…