Rapper 50 Cent, former friend of world champion lightweight boxer, Floyd Mayweather, constantly attacks the pugilist on social networking and in interviews out of pure jealousy. 50 Cent has been lusting after Mayweather's fiancée, turned ex-fiancée, Shantel Jackson, for years. 50 Cent, not a boxing expert, even started a boxing promotions company modeled after Floyd's successful, multi-million dollar grossing Mayweather Promotions.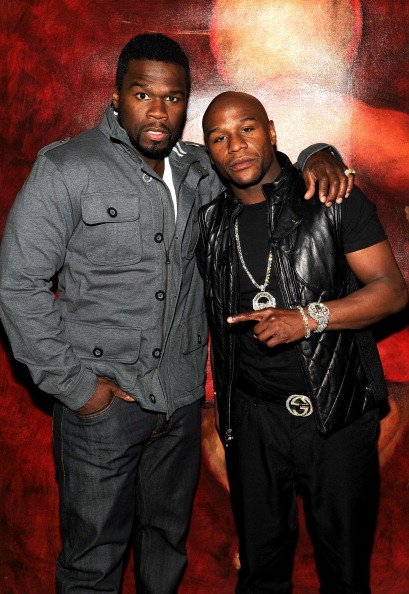 50 Cent and Floyd Mayweather
Mayweather, the highest grossing athlete in the world, with an estimated fortune of $400,000,000, has largely ignored 50 Cent's attacks, but they've become quite personal, provoking a response (see Mayweather's tweet below stating "Read this. God bless" and a copy of two of his checks totaling $72,000,000). 50 Cent went on the radio and aided radio personality Charlemagne in mocking Mayweather's reading abilities.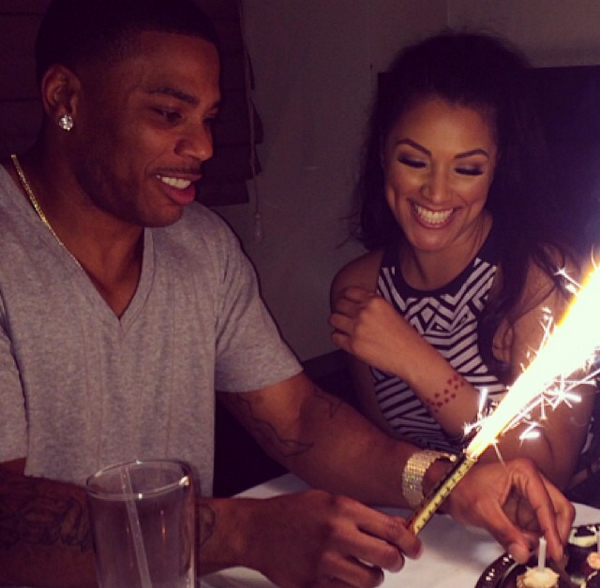 Nelly and Shantel Jackson
It was cruel and inappropriate. The thing that's most harmful about the taunting is it will discourage others with reading difficulties from getting tutoring or going back to school. I have friends and family who've tutored people who've struggled with reading and mathematics. The tutoring makes a difference. Going back to school has also proven helpful to many who cannot read or do mathematics.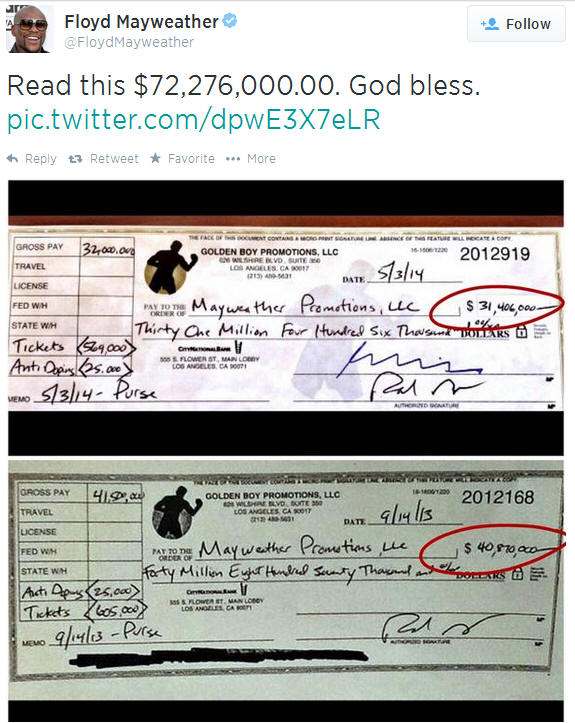 Floyd Mayweather's tweet addressing 50 Cent's insults
Months prior to this incident, the Judiciary Report sincerely stated Mayweather's protégé, Adrien Broner, should spend some of his winnings on education. No matter who you are in life, you can always learn something new. Let it be an ongoing process.