50 Cent went on another of his mocking rants, taking shots at champion boxer, Floyd Mayweather, claiming the pugilist is consistently being thrown over for rapper Nelly. 50 Cent stated Nelly had sex with Melissa Brim, the mother of Mayweather's first child and later stole the champ's fiancée, Shantel Jackson.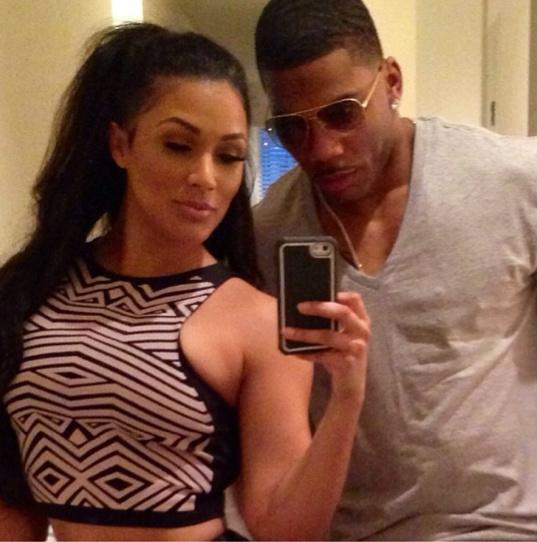 Shantel Jackson and Nelly
Brim has not responded to 50 Cent's claims. Mayweather and Jackson broke up over her lying about aborting his unborn twin babies and deceitfully telling him she had a miscarriage because he stressed her out. So in essence, Nelly did not steal Jackson. The Judiciary Report stated Jackson would do a tell all on Mayweather and was only dating Nelly for his fame and because she wrongly thinks he has money.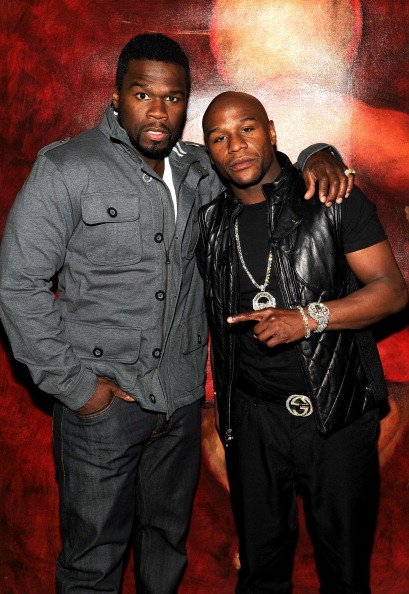 50 Cent and Floyd Mayweather
Months later it was announced Nelly brokered a deal with BET for a tell all styled reality show which also stars Jackson. Nelly is being used, just like Mayweather was by Jackson, but he'll see for himself when the truth comes out. The Judiciary Report said it from the beginning that Jackson is a gold digger and months later Mayweather found out when she lied to and betrayed him, then scraped together everything he bought her that she could get her hands on before she left.