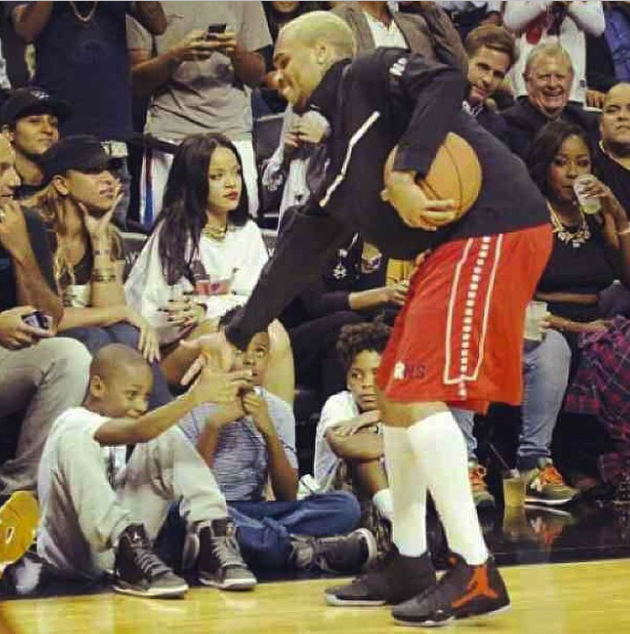 Rihanna began glaring when she saw Chris Brown
Attended a Roc Nation charity basketball game in Los Angeles, California. Brown played in the charity game, indicating he was scheduled to be there. In the stands was ex-girlfriend, Rihanna, who attended the game as a spectator and was giving him death stares.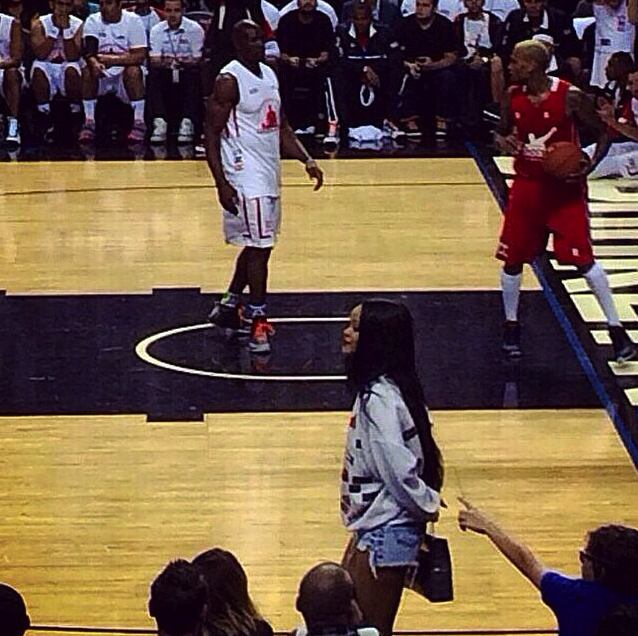 Rihanna (center) walking courtside trying to get the attention of Chris Brown (right)
Rihanna's rage is due to the fact days prior, Brown pledged his love for girlfriend Karrueche on social networking, stating he wants her to have his baby. This infuriated Rihanna, sending her right back into the arms of rapper, Drake, in a desperate bid at making the singer jealous again. Anytime Brown publicly pledges his love for Karrueche Tran, Rihanna publicly goes out with Drake or makes some affectionate public statement towards the rapper like clockwork.