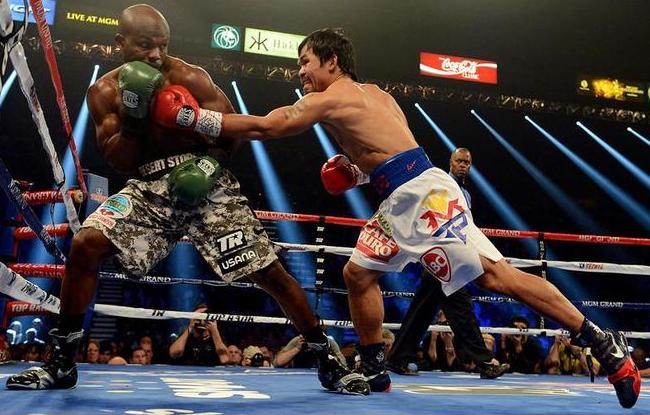 Timothy Bradley and Manny Pacquiao
Filipino boxing sensation, Manny Pacquiao, won his highly anticipated rematch against previously undefeated champion, Timothy Bradley. Pacquiao went into the fight confident and determined to right the wrong that occurred in his last bout with Bradley, which was controversial due to scoring.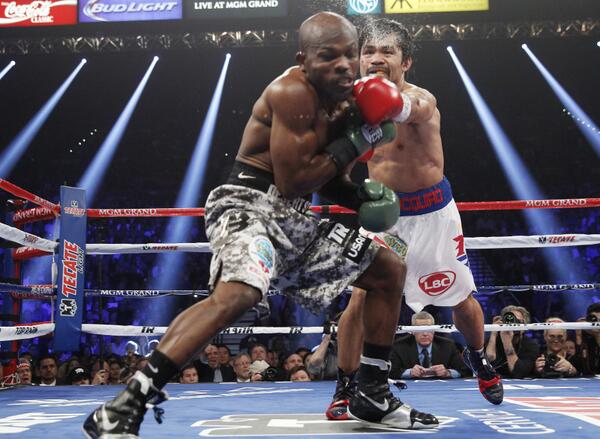 Many are of the belief Pacquiao won the initial fight. Bradley was not, believing he won the first fight. However, Bradley conceded with dignity showing great class in his kind words about Pacquiao. Bradley's impressive record now stands at 31-1. Pacquiao won the WBO welterweight title via a unanimous decision. Reports state Pacquiao was guaranteed $20,000,000 for the fight.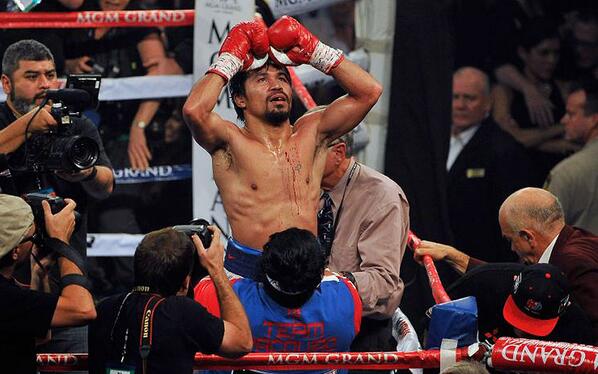 It is now being stated Pacquiao is looking to negotiations in attempts at securing a fight with fellow champion Floyd Mayweather, who has announced he will retire next year. As stated previously in the column, a match between Mayweather and Pacquiao would be the most anticipated fight in boxing history.