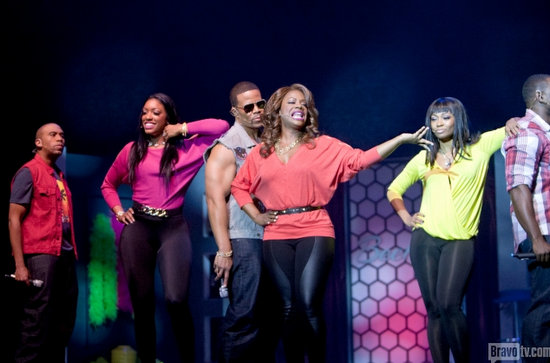 Porsha Williams (left) and Kandi Burruss (center)
The season six finale of the Real Housewives of Atlanta was a funny shade-fest. It was the best season yet. Singer/songwriter, Kandi Burruss, put on a play, co-produced by fiancé, now husband, Todd and it was a success with five sold out showings in Atlanta. The play starred legendary, incomparable singers Eddie Levert and Shirley Murdock.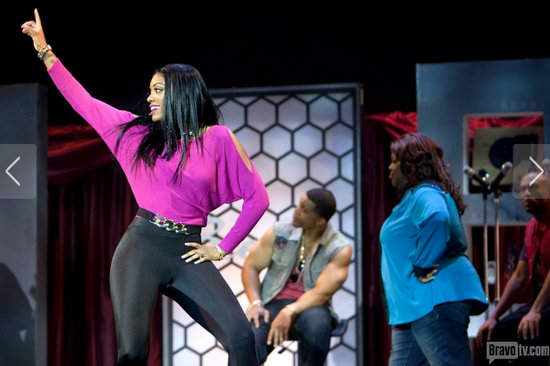 Porsha Williams
All the girls, save for NeNe Leakes, attended the play. NeNe was sick with a collapsed lung that her realtor husband, Greg, misdiagnosed as trapped gas. Black people, why do some of us do that in trying to play doctor LOL! Because gas and a collapsed lung are not the same thing.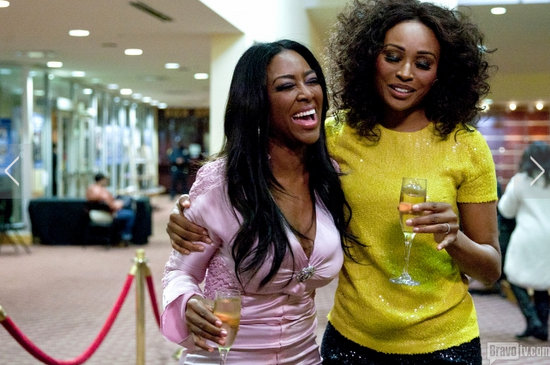 Kenya Moore and Cynthia Bailey
The play was about her relationship with Todd and her mother, Joyce, who keeps trying to break them up. The play, "A Mother's Love" put Joyce's overprotective and somewhat unreasonable behavior on display and she didn't like it. Joyce looked upset in the audience, even hissing her teeth while watching the play. She clearly felt embarrassed and awkward about it. I even felt sorry for her. She looked like she wanted to have a Madea moment and snap on the cast.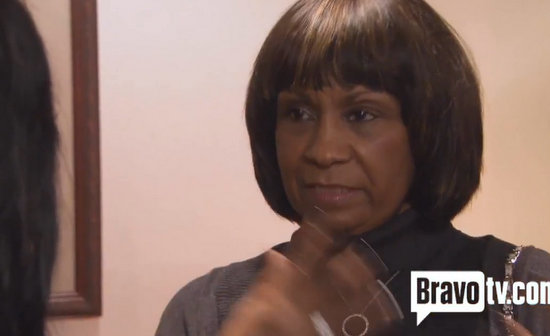 Mama Joyce
However, Joyce has to realize what she and her hilarious fellow gangstas, her sisters, put her daughter Kandi through (love them though, they make me laugh). Todd is not the wealthy or very famous, which is what she seeks in a son-in-law, but at the end of the day, Kandi is happy with him and he treats her well. I wish them the very best in their marriage.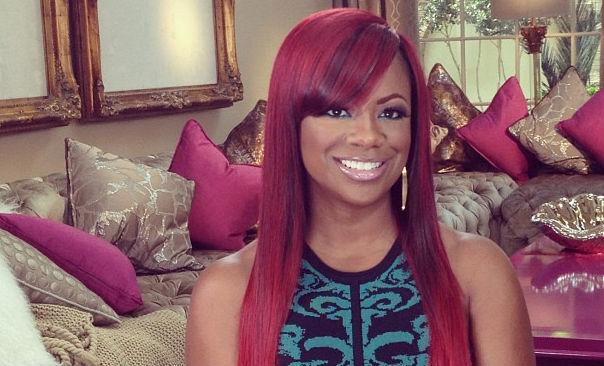 The last part of the program revealed a clip of the upcoming reunion show, regarding a fight between Porsha Williams and Kenya Moore, with NeNe Leakes ending up in the mix. Porsha appears to have started the fight after Kenya kept pointing a bedazzled wand in her face.
Side Bar: Mama Joyce, now I know you're mad about the play, but Kandi is in her thirties and it's not a good idea to whoop your child at that age and Todd, also in his thirties is not your son, so beating him would be child abuse, but on grown folks. I'm just saying (LOL).