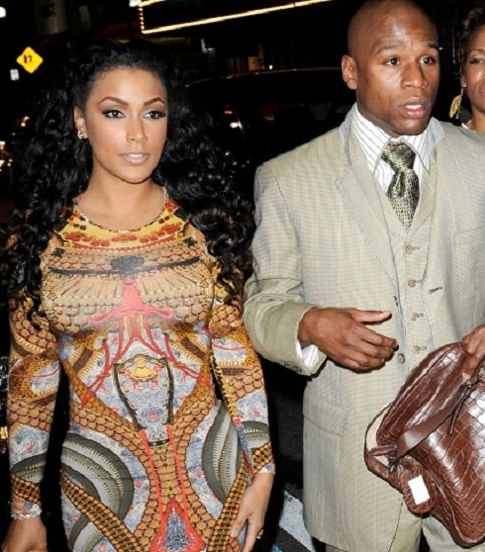 Shantel Jackson and Floyd Mayweather
There's trouble on the Money Team. Championship boxer, Floyd Mayweather, posted an item on Instragram and Twitter, opining why marriages fail, stating the more time you spend with someone the more you see their flaws. Well, no one's perfect and neither are marriages. We all have flaws. However, if you love someone, you make it work via compromise, sacrifice and understanding. The site would be remiss if it did not note, cheating is the number one factor that creates damage in marriages.
Mayweather stated, "You might think you love someone until you see the way they act when they're out of money, under pressure or hungry." Mayweather was stabbed in the back by stripper Queen Princess Love, who used him for his money and fame, then betrayed him by sleeping with Money Team member rapper Ray J. It was also alleged she had his home she was staying in for free burglarized of over $100,000 in jewelry and cash.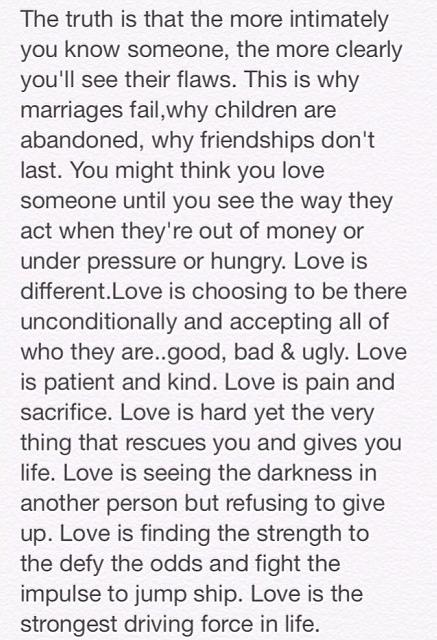 Mayweeather's post on Twitter and Instagram
It was also discovered Mayweather's fiancée, Shantel Jackson, had her name legally changed to Shantel Mayweather and they aren't even married yet according to report (that's obsessive). The two are reportedly having problems again, as Jackson has unfollowed Mayweather on Twitter.
Mayweather is attracting the wrong type of women for a few reason. Number one, he flashes his cash too much, which also attracts male and female thieves, con artists, blackmailers, extortionists and ponzi schemers. For example, Mayweather posted a $40,000,000 check online, the purse for winning his fight against Canelo Alvarez. Additionally, Mayweather goes to the strip club with stacks of cash totaling $100,000 to toss at strippers (which is where he found Queen Princess Love). Doing these things, of course he's going to attract the money hungry women, who want to use him for all they can get.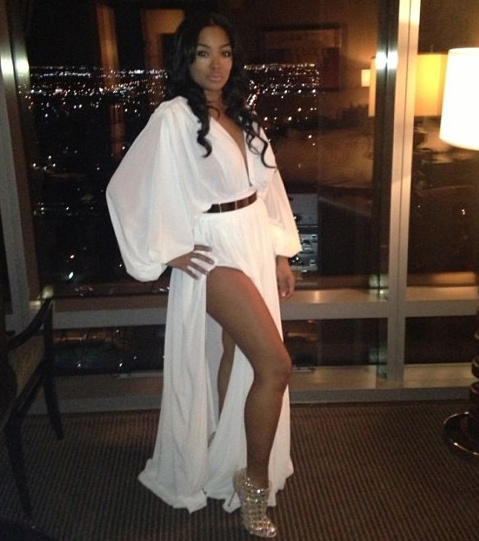 Queen Princess Love
Sincere women with something going for themselves will find those ostentatious displays of wealth a deterrent and think a man doing this is just going to try to buy her. Sincere women want to be seen and treated as equals, not property to be bought.
I don't wish this on Mayweather, but if he ever goes broke due to his massive spending sprees (and it has happened to other athletes), none of these money hungry women fawning all over him will be there for him. They're there for the money and fame. All the public sees is Mayweather buying expensive gifts for his girlfriends and it is attracting women who want his money, not him.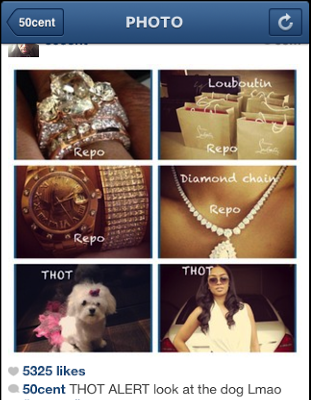 Queen Princess Love with all the gifts Mayweather bought her, as she stabbed him in the back with Ray J
A woman who really loves you will be happy just being with you. That means you don't have to constantly take her shopping for designer clothes, jewelry and cars, dining at the finest restaurants, partying in the VIP section of clubs, flights to expensive locales. She'd be happy just curling up with you on the sofa and watching a DVD. When a woman is truly in love she'll be happy just being around you and can't get enough of you.
Yes, it's fun to go out and enjoy yourself with your significant other, but when you're spending all the money in the relationship, the other person is constantly making demands and you're basically buying them via giving gifts to keep them happy and treating you nicely, you're being used. The minute the money is gone they will be too.
STORY SOURCE
Did Floyd Mayweather Hack Miss Jackson?
Saturday, November 30, 2013 - Earlier this week rumors swirled that Floyd Mayweather and Shantel Jackson had secretly eloped after Shantel changed her Instagram name to Mrs. Mayweather.
Shantel sets the record straight... After followers began to congratulate Shantel on taking the next step with Floyd, she informed them that she didn't change the name on Instagram and that she's not in control of her account because she's currently being hacked. She also stopped following Floyd on Twitter.