The TMZ website is stating the Los Angeles coroner's office informed them "Fast And Furious" actor Paul Walker, burned to death after the initial car crash that claimed his life last week at the age of 40. TMZ stated Walker died of "trauma" and "burn injuries" but the driver of the Porsche GT, Roger Rodas, did not.
The question is how can they tell, as Walker and Rodas were both burned beyond recognition, requiring dental records for a positive ID, after the car burst into flames and exploded. How burned was the skin and internal organs that someone came to the conclusion the passenger burned to death, but the driver did not. It's like trying to guess the cause of death after a cremation, as the car was a raging inferno for several minutes before firefighters arrived and put out the blaze.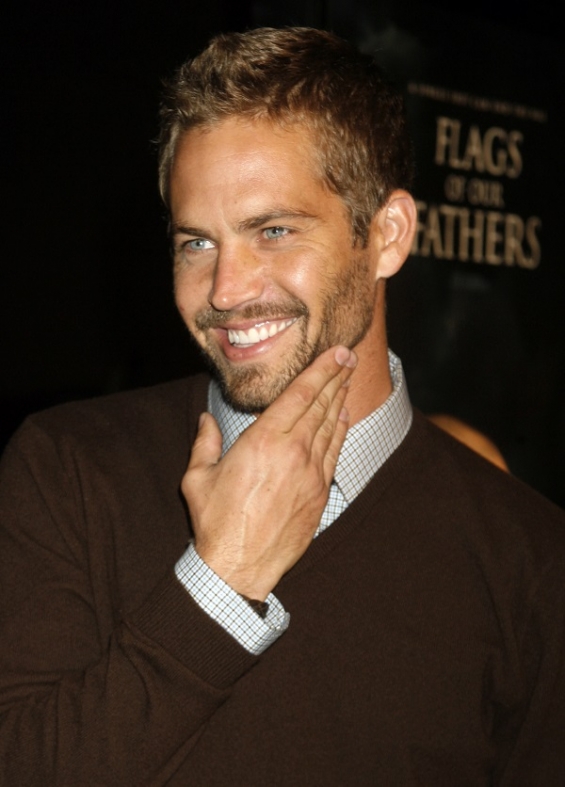 Paul Walker
Video surveillance tapes shot from a distance reveals debris and a thick black plume of smoke rising in the air at the crash site. Shortly after, it is stated an explosion occurred, where the smoke becomes even thicker and darker. The car may have been on fire then exploded.
Without video proof, how do they know Walker didn't die on impact, as the car was speeding, going in excess of 100 miles per hour, then crashed into a light pole and tree. There is talk of a video tape where Walker is allegedly seen flailing before the car explodes. However, how do they know it was not an involuntary reflex that sometimes occurs right after death. It's a terrible thing to tell his family that he burned alive for a time before dying in an explosion, especially with no concrete proof (video tape showing the crash, then explosion).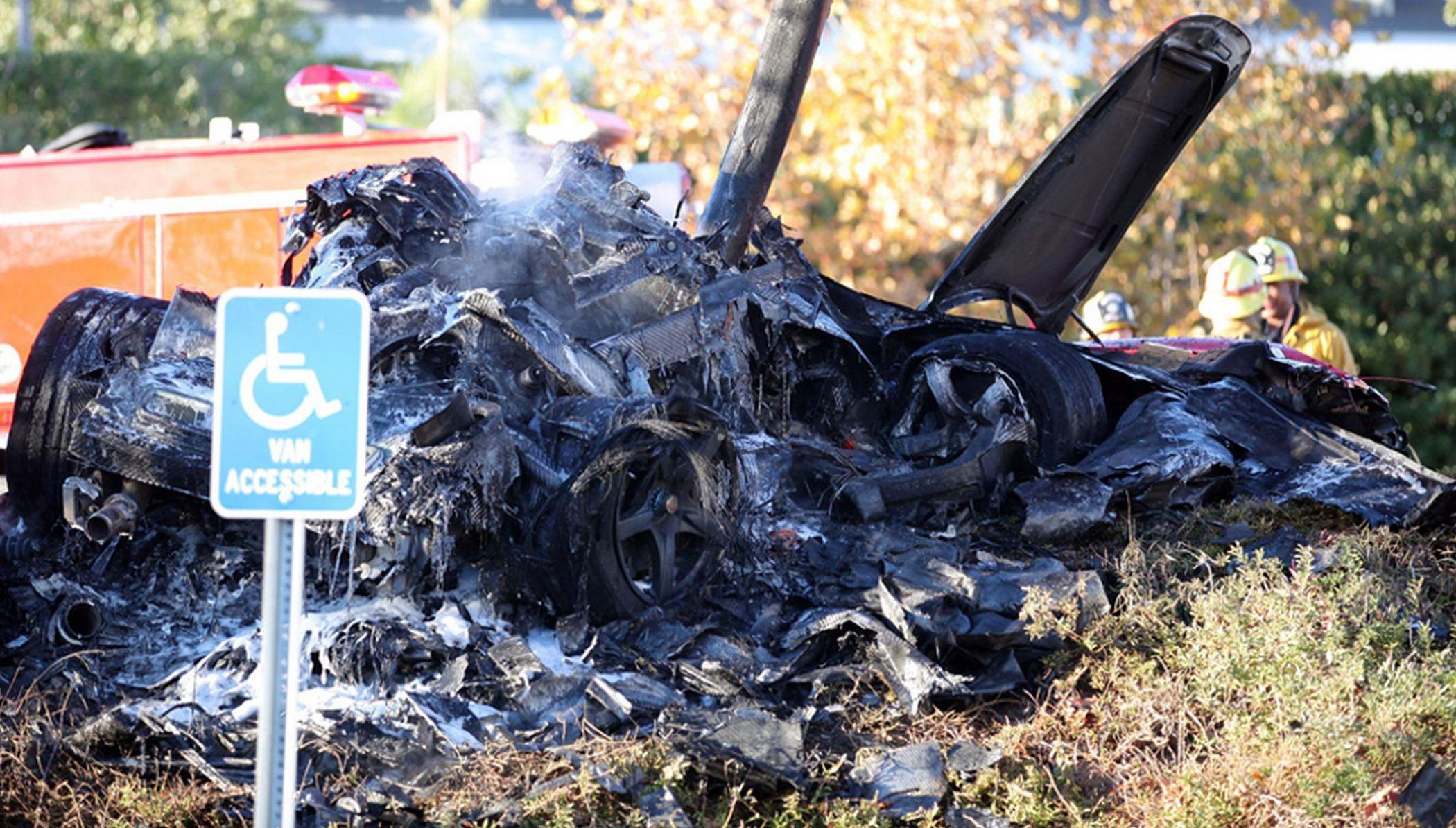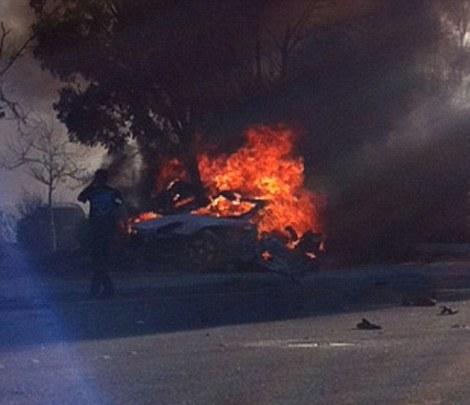 Photos of the car accident
Unless there exists clear cut video proof regarding the tragic accident (not a video obscured by buildings) to speculate and hypothesize in this manner, supposing something so gruesome, isn't fair to Walker's grieving family and friends. It's downright cruel.
STORY SOURCE
Paul Walker Burning Porsche Video May Show Escape Attempt
12/4/2013 6:08 PM PST BY TMZ STAFF - A close examination of the video showing the Paul Walker's Porsche engulfed in flames reveals a shadowy image appearing to flail. There is now a swirl of speculation that the image, seen roughly 23 seconds into the clip, is Paul attempting to escape the death trap.
Law enforcement sources who participated in the investigation tell TMZ ... there is strong evidence that Paul and Roger Rodas never got out of their seats, but when pressed they would not conclusively say that Paul didn't attempt an escape.
Our sources say ... investigators are confident Roger absolutely didn't move -- but they would not definitely say that about Paul. One source says it appears both men were trapped in their seats and therefore did not attempt an escape, but the key word is "appears."
We're told law enforcement is looking at the video now. We broke the story ... the L.A. County Coroner's Office says Paul died from both trauma from the crash AND burn injuries, which insinuates the actor survived the initial impact and the fire was partially responsible for his death.
Paul Walker Crash Cause Of Death Revealed Trauma and Burn Injuries
12/4/2013 12:20 PM PST BY TMZ STAFF - Paul Walker died from the combined effects of traumatic and thermal injuries sustained from the Nov. 30 car crash ... this according to the L.A. County Coroner's Office. Translation -- Paul did not die from the impact of the crash alone. He burned to death after the Porsche GT crashed into a tree and a pole and exploded into flames.
The man who was driving the Porsche GT, Roger Rodas, died from multiple traumatic injuries suffered upon impact. Burning was not listed as a factor in his death. The coroner says toxicology results for both men will be available in 6 to 8 weeks. The Medical Examiner says both deaths have been ruled as an accident. Sources in the coroner's office tell us ... both men were positively ID'd by using dental records.
Walker and Rodas were killed Saturday in Santa Clarita, CA when the Porsche GT they were in veered off the road, slammed into a pole and exploded in flames. The cause of that crash is still under investigation. Paul was 40. Rodas was 38.