Resident "R&B Divas LA" villain Kelly Price, has slammed the producers of the reality show over alleged selective editing that made her look like a "crazy bully." Price stated during an interview, "After the trailer came out. I was disgusted. I reached out to production. I asked them like what the heck is going on? Y'all can't put this out there like I threatened her with a knife and you've taken the Vaseline and Timberland's out of context..."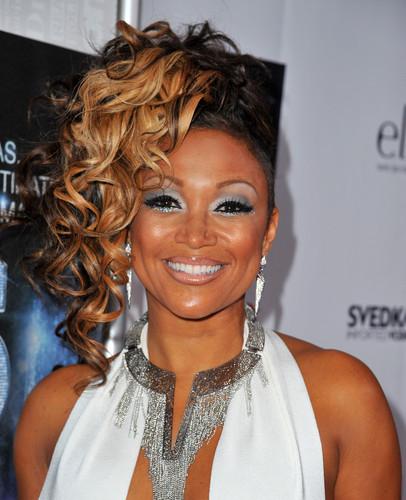 Chante Moore
"I was told 'It's just the trailer. We gotta make the trailer hot so people will wanna watch the show. Trust the process. You're trying to depict me as somebody who is crazy. Somebody that likes to fight and somebody that bullies other people and that's not cool. I did fight as a kid. That was a survival mechanism. I don't need to fight at 40 years old. I don't live in the projects anymore... Ask any person that lives in the hood. They don't announce they are going to beat somebody up. They do it."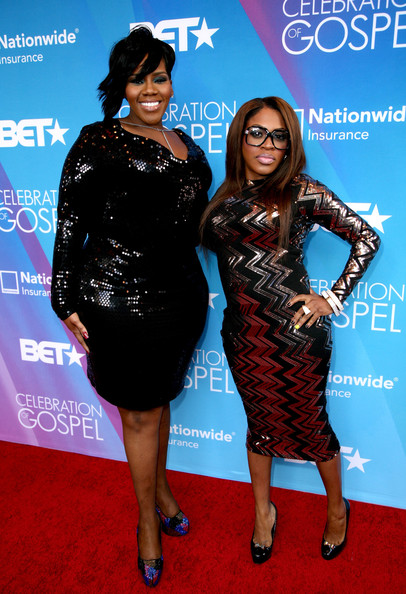 Kelly Price and Lil Mo
In a separate interview Chante Moore slammed Price's conduct, labeling her a liar, "It's just kinda weird that she was too busy to do ours, but they did it the same night. I think if people would tell the truth, things would be better, but people didn't tell the truth. If they were props, who was told to bring props? She wasn't even participating in the rehearsals yet. She didn't even do part of any monologue, any rehearsal, any practice, any warm-up at all. If that was your props, did she take that out in her 'Not Your Mama's Monologues'? Did she even use those [items in the production]?"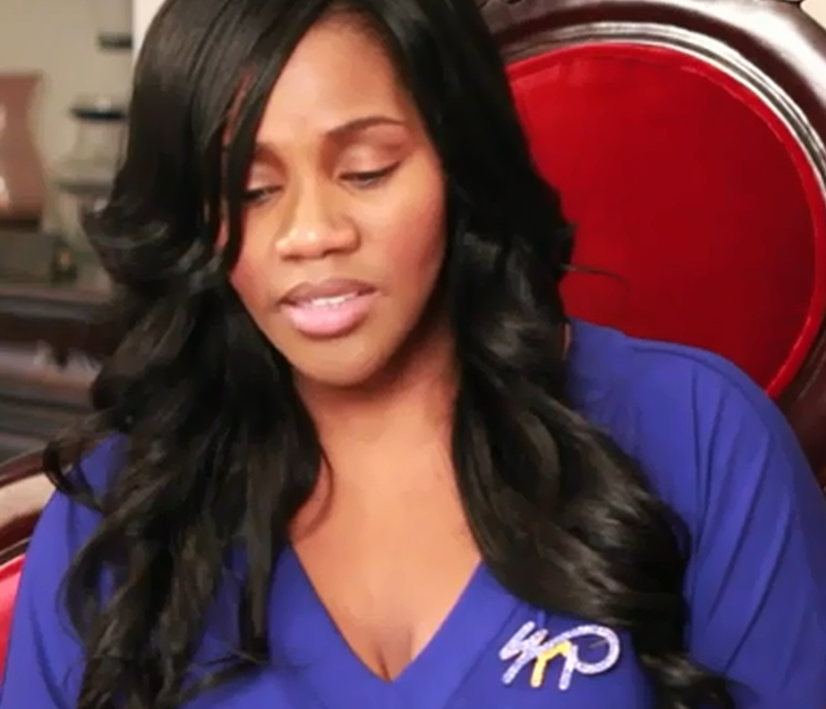 Kelly Price
Moore is correct. Price did lie in stating she was too busy to do the monologues with the rest of the cast, then did her own version thereof with co-star Dawn Robinson the same night. She should have been direct, stating she had left the monologues, her project, after she was negligent with the production, causing the others to pick up the slack and now she wants to do her own with Robinson. Price's words rubbed the public the wrong way. She is in need of serious damage control and a change in behavior.
STORY SOURCE