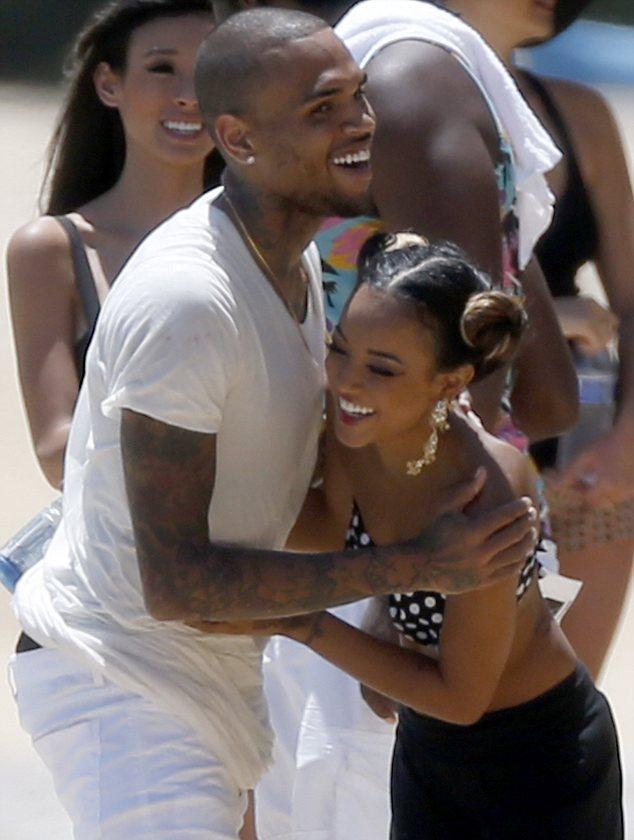 Chris Brown and Karrueche Tran
Music model Rihanna has been reinforcing bad behavior, in giving her approval to members of the so-called "Rihanna Navy" attacking Chris Brown's girlfriend Karrueche Tran online. Brown is Rihanna's on and off again boyfriend and for her to promote such conduct on her social networking page is childish and smacks of jealousy. If something happens to Tran, she could be liable.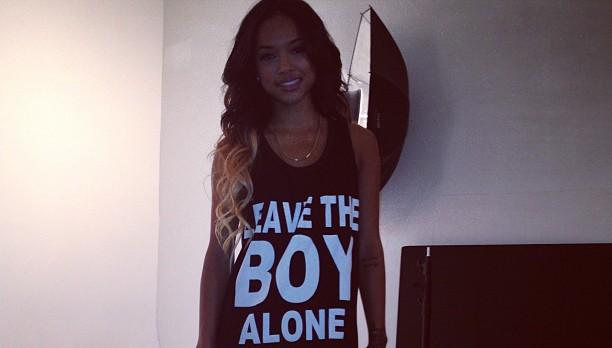 Is Karrueche Tran trying to tell Rihanna something...
As a result, Tran is being subjected to vicious abuse online, all because she has something Rihanna wants…Chris Brown. Facts are facts, Tran did not steal Brown from Rihanna (it's Rihanna who kept trying to steal him back from Tran after the singer broke up with him to help her career). Brown dumped Rihanna this year and went back to Tran, who can't be blamed for what happened.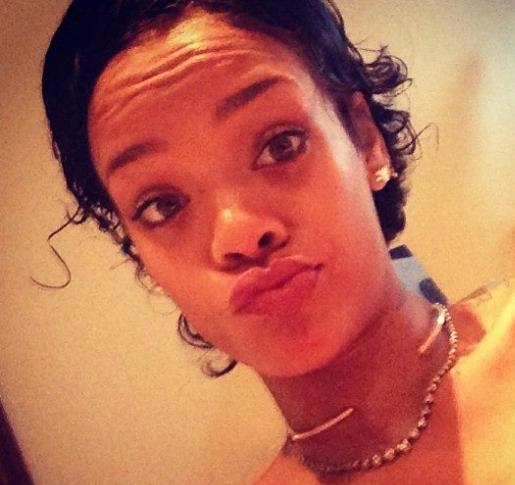 Rihanna
It is burning Rihanna that Brown broke up with her again due to constant arguing and unfaithfulness, only to run right back to Tran, whom he began dating after his first major break-up with the drug addicted singer, who refuses to go to rehab. Rihanna still wants Brown and is displaying the attitude of, if she can't have him no one else should…but when she has him, he usually ends up in some kind of trouble, with so much mystery surrounding it, the incidents divide the public.