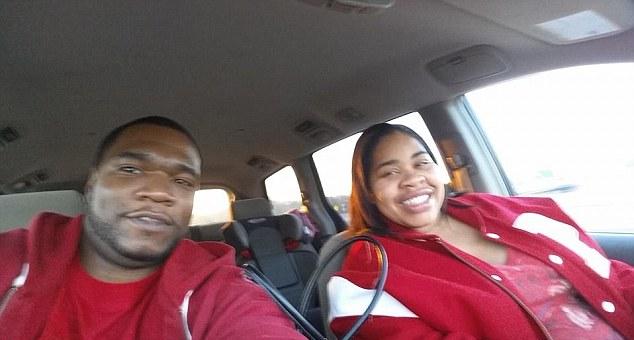 Deonne Dickerson and Michelle Gregg

The parents of 4-year-old boy, Isaiah Dickerson, are facing a police investigation in Cincinnati, Ohio, after their son fell 10-feet into a gorilla pen, leading to a zoo response team shooting and killing endangered silverback Harambe. After an argument with his mother, demanding he be allowed to go in the water, to which she repeatedly stated no, Isaiah broke free. The child crawled through a hole in a fence, tumbled downward, then fell into the gorilla pen. Harambe and two female gorillas were present.
Harambe looked at the child in disbelief and wonderment, clearing wondering what the boy was doing in the pen that is not a human habitat. Onlookers began screaming and leaning forward towards the pen, which unintentionally spooked the gorilla. Not realizing his own strength, Harambe lifted the child off the ground, causing the boy to hit his head. He sustained a concussion from the blow.

Harambe holding Isaiah's hand

Harambe, trying to escape the loud noise, dragged the child away from the crowd, who were looking down into the pen, while frantically screaming in fear for the boy's safety. Harambe then held the child's hand. As the screaming continued, Harambe fixed the back of the child's shirt and used it to drag him further away from the crowd again. They fell out of sight for 10 minutes. The entire ordeal lasted 20-minutes before an emergency response team shot Harambe dead. Little Isaiah witnessed the shooting and will need therapy.
Some online are outraged at Isaiah's parents for failing to properly supervise the child. People are calling for them to face criminal charges over Harambe's death. The couple has been issued death threats. Some are also stating the gorilla was not going to kill the child. However, they don't know that for sure. A 400-pound gorilla does not know its strength and could seriously injury a person, especially a child. Harambe had already accidentally caused the child to hit his head against the wall. It is truly regrettable the gorilla was killed. However, these wild animals should not be in captivity in the first place for human amusement.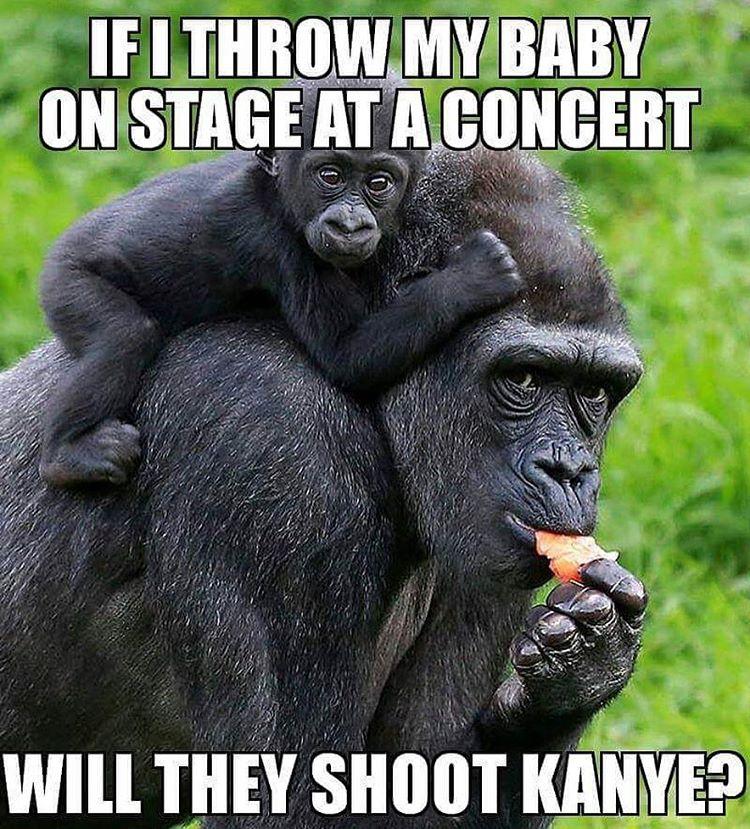 Photo meme courtesy of The Industry On Blast blog

My first thought regarding Isaiah was how did this boy get loose from his mother's care and into the gorilla pen. You know when you're about to get self-righteous and God brings something back to your memory. When I was about age 6, my mom and I went for a weekend at a great hotel in the countryside. It had a massive pool. My dad, a former professional athlete, taught me to swim from the time I was about 4-years old. Then he asked one of his friends, a former Olympic swimmer, to help me improve my swimming.
It worked like a charm, because while at the hotel with my mom that weekend, I decided I was Jacques Cousteau and was going to touch the bottom of the pool...on the deep end. And within seconds I did. My mother panicked. When I surfaced, proud of my little accomplishment, my mother looked like she was gonna kill me. She didn't hit me (there were too many witnesses LOL) but make no mistake, she was yelling. So yea, sometimes kids do things they should not.
Side Bar: The zoo may get sued over the incident. Some lawyers will pursue the family and convince them everything was the zoo's fault and that they are entitled to millions, due to the hole/breach in the fence little Isaiah found and crawled through into the gorilla pen. However, such a lawsuit will not go over well with the public.
STORY SOURCE

EXCLUSIVE: Parents-of-four whose son fell into zoo enclosure sparking killing of Harambe the gorilla as it emerges father has a lengthy criminal history - including kidnap and drug trafficking
Published: 19:12 EST, 30 May 2016 | Updated: 00:31 EST, 31 May 2016 - These are the parents of the four-year-old boy whose 15-feet fall into the gorilla exhibit moat in Cincinnati Zoo resulted in the death of 17-year-old silverback gorilla, Harambe. Seen here for the first time is mother Michelle Gregg, 32, who has four children by father Deonne Dickerson, 36, a man who, Daily Mail Online can disclose, has a lengthy criminal history.
Criminal filings against Dickerson stretch over a decade and include burglary, firearms offences, drug trafficking, criminal trespass, disorderly conduct and kidnap. In 2006 he was sentenced to one year behind bars for a drug trafficking conviction. But in numerous pictures posted on Dickerson's Facebook site in recent years he appears to have turned his life around to become the proud father of four. Indeed, the majority of his postings to the social media site are updates of his children and his working life. In others pictures he has uploaded his friends congratulate him and Michelle on the birth of their fourth child last January...