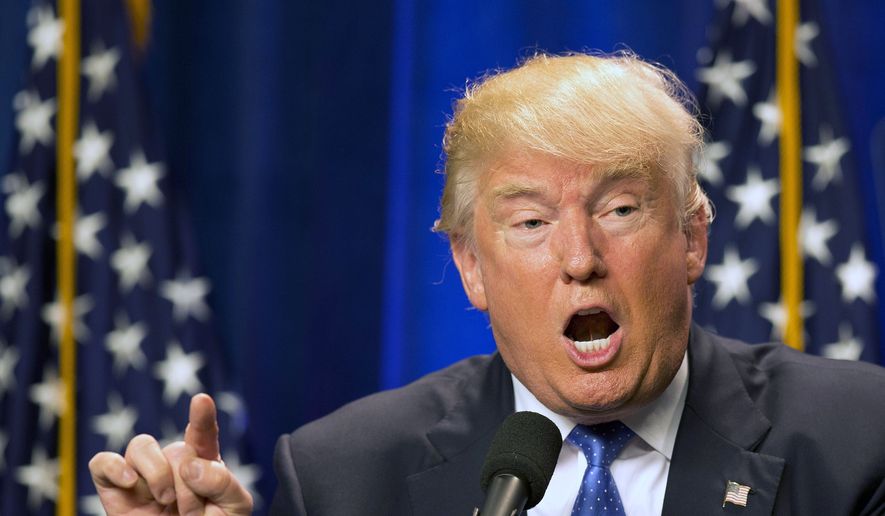 Donald Trump

The war of words between U.S. President Barack Obama and presidential candidate, Donald Trump, has escalated to new, vitriolic heights. Trump has publicly proclaimed Obama soft on terrorism and a terrorist sympathizer, for his refusal to acknowledge "radical Islam" as the cause of the San Bernardino, California and Orlando, Florida terrorist attacks that have occurred in America over the past 6-months, leaving many people dead.
Obama, head of the Democrat party, became enraged at Trump's widely read statements on Monday proclaiming him a terrorist sympathizer and decided to angrily rebut the Republican presidential nominee, who wants to succeed him as president. This only served to stir up the hornets nest as Trump, who has repeatedly exhibited he doesn't give a damn, ripped Obama even more.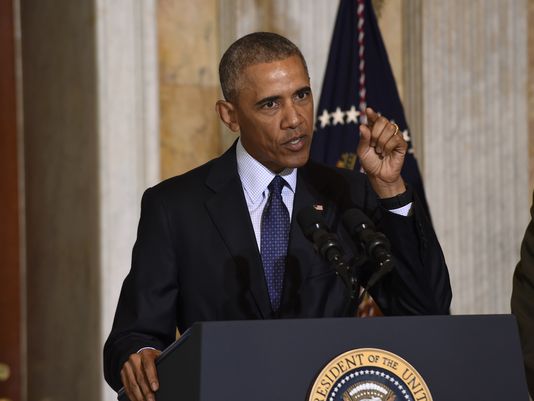 Barack Obama

Trump stated of Obama's response to the Orlando, Florida terrorist attack, "I watched President Obama today and he was more angry at me than he was at the shooter." I hate to admit it, but yes, Obama was snarling with rage at Trump yesterday, showing more emotion. Obama really hates Trump and it showed in the press conference. Trump's statements regarding Obama brought even more publicity, drawing domestic and international attention to their political brawl, which is what he wanted to make his case for the presidency. Obama played right into Trump's hands. Trump also slammed rival Hillary Clinton stating, "We can't be led by weak, ineffective people."
No one is saying blame all Muslims. In fact, don't do that. As stated in the column yesterday, it is unfair to blame non-violent Muslims, who do not espouse the views of terrorist, Omar Mateen or the San Bernardino attackers. Muslims should not be banned from America either, as it is unkind and highly discriminatory. The problem at the heart of the matter is extremism/radicalism, which Obama refuses to call by its name.
Being in denial never solved a problem. To confront a conflict that has become a conundrum, one must accurately identify it for what it is, in order to effectively address it. It is similar to someone having a medical problem. If you do not correctly identify the malady, you will not know the correct treatment course to heal it.


STORY SOURCE

Trump: Obama more angry at me than the Orlando shooter

Tuesday, June 14, 2016 - Donald Trump responded Tuesday to a fierce scolding by President Obama by questioning why the president was more outraged with him than with the terrorist gunman responsible for the Orlando massacre. "I watched President Obama today and he was more angry at me than he was at the shooter," the GOP's presumptive presidential nominee said in a speech in Greensboro, North Carolina. "That's the kind of anger he should have for the shooter and these killers that shouldn't be here."...