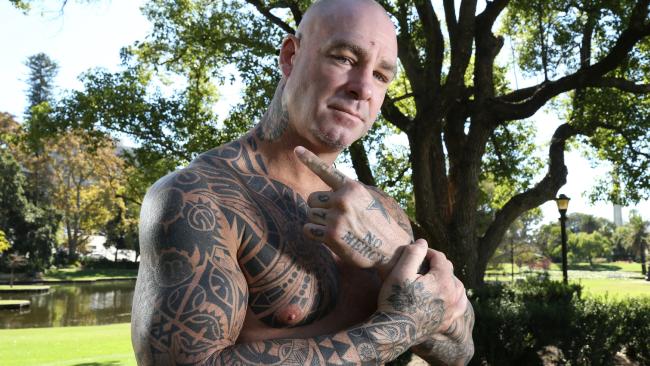 Lucas 'Big Daddy' Browne
After testing positive for the banned steroid Clenbuterol in March 2016, newly minted WBA heavyweight champ denied knowingly taking the drug. Clenbuterol is found in cattle in select parts of the world, such as Mexico and China, but is also used by bodybuilders and athletes during "cutting cycles" when they seek to lose weight and gain muscle definition.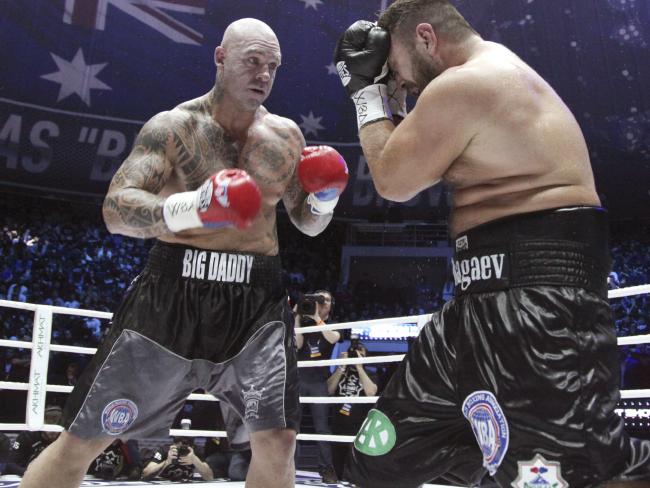 Lucas 'Big Daddy' Browne and Ruslan Chagaev
Two months later, Browne has been stripped of his WBA title, which now returns to his former opponent, Ruslan Chagaev of Russia. Browne has also been issued a 6-month ban, which is the more lenient end of the scale. Several other boxers who have been banned for a positive steroids test faced a 2-year suspension. However, based on published reports, the Voluntary Anti-Doping Association (VADA) did not brand Browne's positive tests deliberate doping, but a failure to be cautious regarding what was ingested in his system.
STORY SOURCE

Lucas Browne stripped of WBA belt, suspended for six months
12 May 2016 - Australian Lucas Browne's B test was analyzed by the Voluntary Anti-Doping Association (VADA) and came back positive. This means, the Championships Committee of the World Boxing Association have stripped Browne of is heavyweight title and suspended him for six months, in accordance with the rules of the organization. Browne won his WBA belt after winning by TKO in the tenth against the then champion Ruslan Chagaev in March. However, the title will not be returned to its former owner after he revealed his intention not to return to the ring when announcing his retirement following the fight...