Deontay Wilder v. Alexander Povetkin

On Saturday, May 14, 2016, ESPN announced 36-year-old boxing challenger, Alexander Povetkin (31-1), tested positive for the banned steroid, meldonium, which is a commonly used heart drug in his native Russia. Povetkin was scheduled to fight undefeated 30-year-old WBC heavyweight champ, Deontay Wilder (36-0), on May 21, 2016 in Moscow, Russia. In the weeks leading up to the fight, Alabama native, Wilder, even billed the bout the new Rocky IV on his social networking pages. Ironically, in more ways than one. Povetkin has become a real live Drago.
The WBC has announced today that in light of the Povetkin's positive drug test, the fight has been postponed. Prominent figures in boxing are stating the fight should be cancelled, not postponed and Povetkin handed a ban. Wilder's promoter is looking into a potential lawsuit, as a $5,000,000 purse is at stake and Povetkin is liable. Wilder's manager Jay Deas has told the press the fight is not postponed, but cancelled, which prompted Povetkin's promoter to threaten a lawsuit.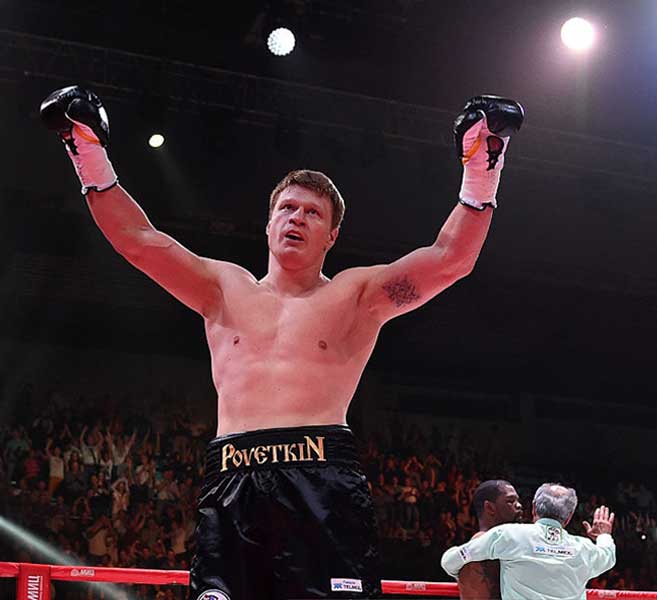 Alexander Povetkin

It's sad to have to cancel a fight, especially with a large number of tickets already sold. Russian fans and others around the world who purchased tickets to fly to Moscow to see the bout that was scheduled for this Saturday, will be disappointed, but there are valid issues regarding Povetkin that warrant a cancellation.
Meldonium gives athletes an undue advantage. It increases endurance, stamina and strength. The mere fact Povetkin tested positive for meldonium, means his body is still benefiting from the drug. Povetkin's January 2016 drug test came back clean. However, Povetkin's April 2016 drug test came back positive for meldonium, which means it was ingested recently during training camp.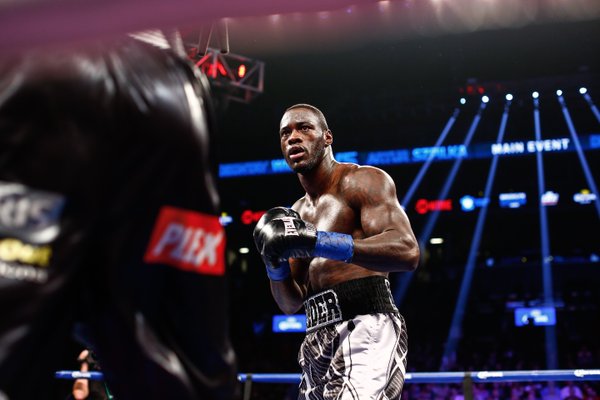 Deontay Wilder
In March 2016, 29-year-old tennis star Maria Sharpova, tested positive for meldonium. Sharapova, a resident of Florida since age 7, was taking the drug for most of her adult career (for the past 10-years) and stated she was unaware it was banned in January 2016. However, it has been stated, tennis players were warned 5-times in writing (emails) that meldonium is banned as of January 1, 2016. Sharapova, who is barred from playing tennis, is now awaiting word on how long she will be banned, pending an appeal. Meldonium is not approved for any type of use in America. However, it can be lawfully purchased in Russia.
Sharapova has many multi-million dollar endorsements with companies such as Nike, Porsche and Tag Heuer, which have already been revoked in light of the positive drug test. Tennis players are not expressing sympathy for her plight, with rival Jennifer Capriati stating Sharapova should be stripped of her 35 tennis titles. Even ex-boyfriend Andy Roddick has stated Sharapova should receive a ban.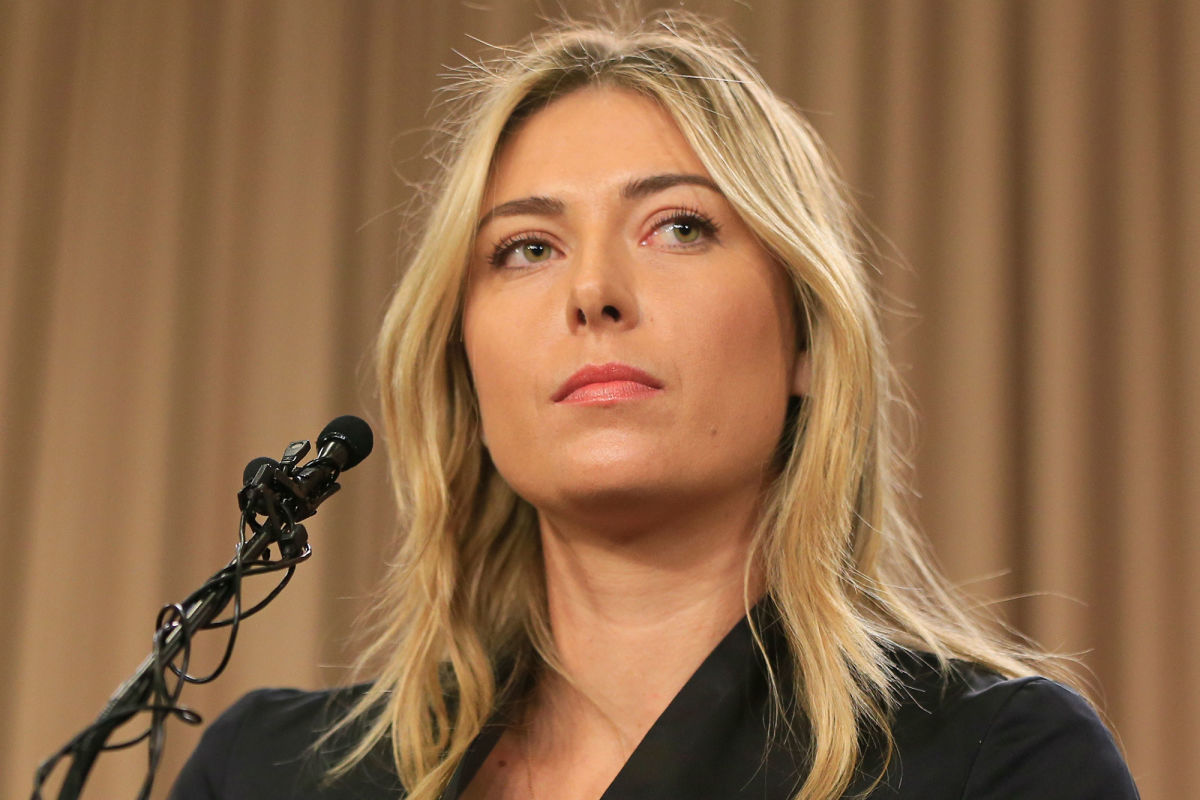 Maria Sharapova

If one does not have heart problems, it is not a good idea to take the drug. Long term effects on healthy patients is currently unknown by medical science. More investigation is needed regarding comparative studies with proper control groups. Meldonium could lead to cancer and or heart problems, among other things, for disrupting the body's natural mechanisms, when no illness is present.
As state above, meldonium increases strength, stamina and endurance, which means the heart is working harder than it normally would, via increased levels of hyperactivity, if the drug was not present in the healthy person's system. This risk is multiplied in a heavyweight, as the heart already works harder in larger people. Speeding up its processes with an artificial drug, magnifies any negative effects. One of them being an enlarged heart, which if left unchecked can lead to an early death.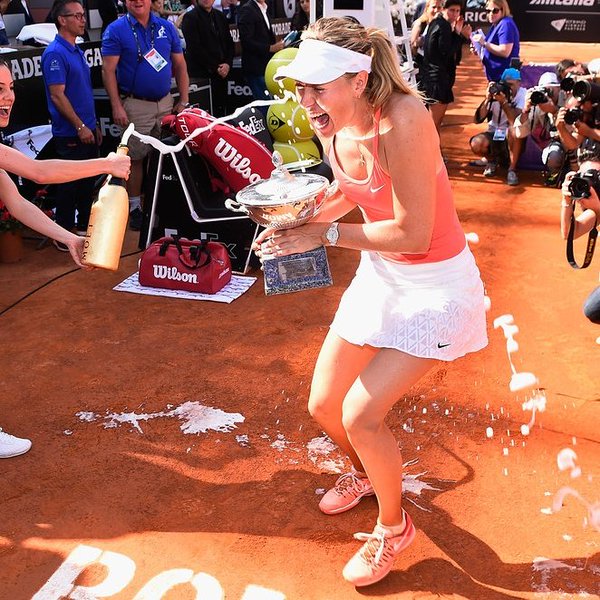 Maria Sharapova

Heart patients know they are barred from overexerting themselves, engaging in strenuous physical activity and must be cautious of stair climbing, due to the negative effect these acts can have on a damaged heart. An athlete will do all those things in training and practice for several hours per day, on average 5 days a week (weight lifting, stair climber and running for miles). Therefore, the risks are compounded.
If you pay attention to the ages of steroids using wrestlers who have suddenly died at early ages from heart attacks, many of them are in their 40s and 50s, which is usually the age heart disease begins to kick in for people who engaged in practices detrimental to their health (cocaine, smoking cigarettes ect). Once again, proper studies need to be conducted, factoring in age, weight, lifestyle and period of time the drug was ingested by each subject and in what quantity, to gain accurate answers. Either way, if you aren't sick, you shouldn't be taking pharmaceutical drugs, as fundamentally it is not a good idea.

STORY SOURCE

Two reports assert Alexander Povetkin took meldonium after ban

6:38 PM ET - While the fight between heavyweight titleholder Deontay Wilder and mandatory challenger Alexander Povetkin hangs in the balance after Povetkin's positive test for the banned substance meldonium, the assertion from Povetkin's promoter that it was in his system only because he took it late last year -- before it was banned -- appears untrue.
After ESPN first reported on Friday that Povetkin tested positive for meldonium in an April 27 urine test conducted by the Voluntary Anti-Doping Association in Chekhov, Russia, promoter Andrey Ryabinsky of World of Boxing told the Russian TASS news agency that "traces of extremely low concentration of meldonium have been found in his blood. He consumed it in September last year. He has not taken it since Jan. 1. The situation is ambiguous. The blood sample was taken in April this year. We have been in contact with the World Boxing Council, which is to decide if Povetkin's boxing bout against Deontay Wilder will take place or not."
However, ESPN.com has obtained two separate written reports sent by VADA's president, Dr. Margaret Goodman, to both camps as well as the WBC, whose title Wilder holds, notifying them that Povetkin was negative for any banned substances in VADA-conducted tests on April 7, April 8 and April 11. So Povetkin, who has yet to ask for his B sample to be tested, apparently used meldonium between April 11 and his positive test on April 27. The letter Goodman sent disclosing the negative results on April 7 and April 8 was sent on April 21. The letter confirming the negative results on April 11 was sent on April 30.
"The information you have obtained is accurate," promoter Lou DiBella, who represents Wilder, told ESPN.com on Saturday. "It also contradicts the public statements made by Mr. Ryabinsky attempting to excuse Povetkin's positive result. If there was a trace amount from 2015 in his system, it would have shown up in the other three tests in April that preceded the positive result. "This is a very serious PED because it wasn't on the (World Anti-Doping Agency) banned list until Jan. 1. This is the type of PED that results in extremely elevated stamina and a fighter performing like the Energizer bunny."...
6:53 AM ET - Heavyweight titleholder Deontay Wilder's defense against mandatory challenger Alexander Povetkin was called off Sunday in the wake of Povetkin's positive test for the banned substance meldonium. Wilder and Povetkin were scheduled for their much-anticipated fight on May 21 at the Khodynka Ice Palace in Moscow, but in a Voluntary Anti-Doping Association urine test conducted April 27 in Chekhov, Russia, Povetkin tested positive for meldonium. The test results came to light Friday when the VADA sent letters to both camps and the WBC, whose title Wilder holds, disclosing them.
Wilder and his team have been in Sheffield, England, for the past two weeks training and adjusting to several hours of time difference. They were scheduled to fly to Moscow on Sunday afternoon but did not board their flight and were making plans to return to the United States despite having not heard from the WBC on the matter, a member of Wilder's team told ESPN.com...
There is a lot of money at stake. Based on Ryabinsky's winning purse bid of $7.15 million, Wilder was due $4,504,500 to Povetkin's $1,930,500 with the remaining 10 percent -- $715,000 -- going to the winner. With no fight, the purses won't be paid and a lawsuit is likely to ensue; Wilder's purse is sitting in escrow in a United States bank, according to his camp...