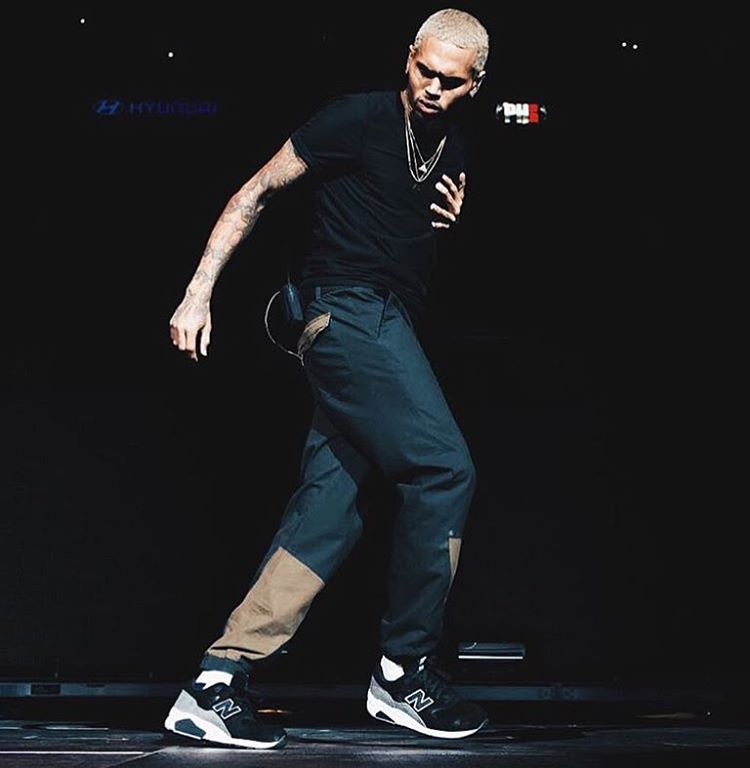 Chris Brown

R&B singer, Chris Brown, performed a show in Miami, then attempted to depart the city to make an appearance in Cannes, France. Police in Miami were summoned to the tarmac when Brown and his crew began smoking marijuana on the plane, which caught the pilots attention. Marijuana smoke wafting through the air can impair the pilot and other members of the crew, posing a serious safety risk. A member of Brown's entourage sensationally accused the pilot of asking them for cocaine for his own use.
Brown and his crew were kicked off the plane and force to make other flight arrangements to arrive in France. When the singer arrived in Cannes, he made and posted a short video about the incident. Brown was visibly high in the video. His speech was slurred and his pupils dilated. It reminds me of singer Bobby Brown at the height of his drug addiction in the 1990s. Chris Brown is at the point he refuses to go without drugs. It is a 24 hour stream of drugs, alcohol and sizzurp (codeine cough medicine mixed with Sprite or Mountain Dew soda). He needs rehab.
STORY SOURCE

Chris Brown Reportedly Kicked Off Private Jet After Hotboxing It

23 minutes ago - Chris Brown reportedly had a bumpy trip to Cannes Film Festival following an encounter with police at Miami International Airport on Monday. According to a report from TMZ, police were summoned to the airport after the pilot of a private jet Brown was traveling on smelled marijuana on the plane. No arrests were made, but Brown and his crew were reportedly kicked off the flight. One of Brown's friends even chronicled the whole ordeal on Snapchat. "We got kicked off the jet for smoking loud," he wrote...
He also accused the pilot of the private jet of asking members of his entourage for cocaine. "You should probably check with the pilot, because he definitely kept asking my homies for an 8-ball, and we definitely don't sell drugs," he said. "So I'ma be rich, stay rich and happy."...