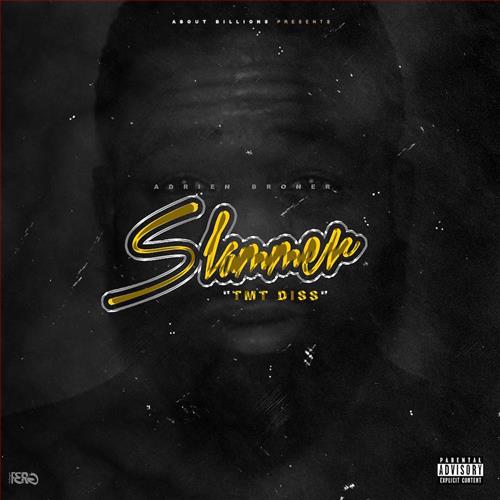 Adrien Broner's song "Slammer"

Ohio boxer, Adrien Broner, who fancies himself a rapper in his spare time, just released a new explicit rap song entitled "Slammer (Mayweather & TMT Diss)." The word "slammer" is slang term in America for jail. Broner was recently incarcerated for 11-days on a probation violation, in connection with an original offense for DUI and a second incident on reckless driving charges in Ohio.
"Slammer" uses the beat from the rap song "Panda" by Designer, who performed the music during the ring walk of Broner's most recent fight. In the diss track Broner slams Mayweather and his Money Team collective of boxers and businesspeople. Broner raps, "I got Floyd going against me...I found out I couldn't get him, so I knocked out his nig*a."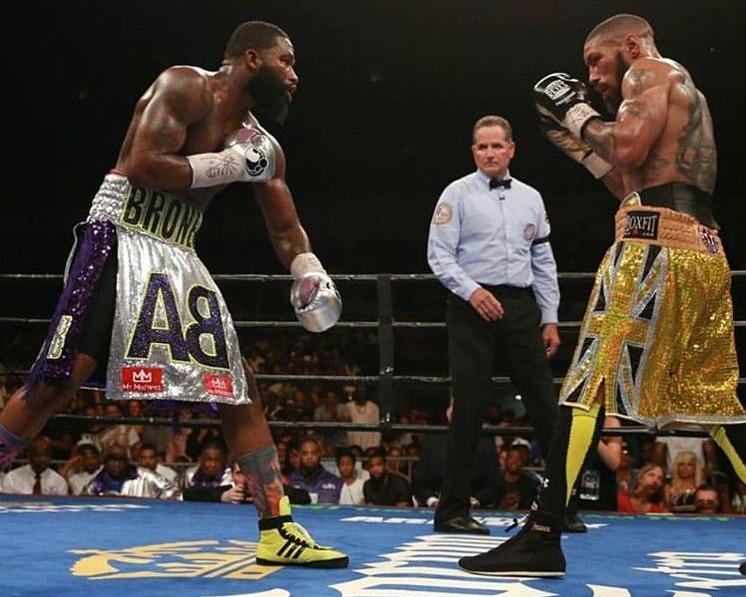 Broner v. Theophane
The lyric is in reference to Mayweather refusing to fight Broner, but making a business deal for him to fight his Money Team boxer, Ashley Theophane, which occurred on April 1, 2016. The fight ended in the 9th round, due to a low blow from Broner, which was proceeded by an immediate controversial call from the referee, who disregarded Theophane stating he was okay to continue the fight. It was a strange occurrence. However, it really wasn't a knockout or knockdown. The song "Slammer" was another low blow, especially considering after the fight Broner took to Instagram and referred to Theophane as a friend.
Broner resents Theophane and fellow Money Team boxer, Gervonta Davis, as Mayweather took them under his wing and has been helping them as he once did Adrien, whom many used to refer to as his protégé. As stated in the column previously, Broner is clearly experiencing abandonment issues regarding the man, Mayweather, whom he used to refer to as his big brother.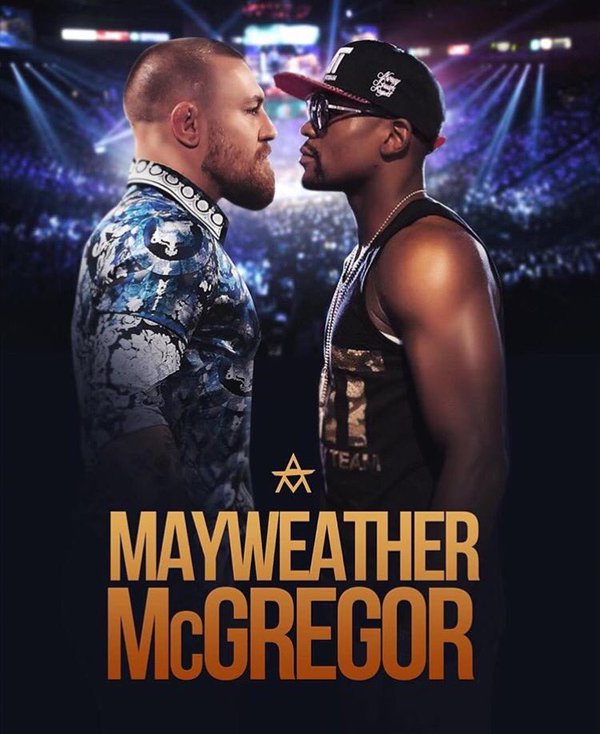 Image posted by MMA star Conor McGregor of potential Floyd Mayweather bout

Broner is angry at all the talk in the sports industry about Mayweather potentially coming out of retirement to fight MMA's top star, Conor McGregor. Broner wants to be the one to fight Mayweather. He even broached the subject after the Theophane fight. However, it caused Mayweather to literally laugh until he cried at ringside, not taking the challenge seriously.
There are other highly charged lyrics in the song "Slammer" such as the line "And that's on life, keep playing and you'll use yours" which sounds like a threat against Mayweather or the man who has sued him for assault and battery at a Ohio bowling alley, after a personal incident went wrong. Broner pulled a gun on the man, who had won $10,000 betting against him. Broner, a multi-millionaire, punched him in the chin twice, knocking him unconscious, then took his money back, in addition to $2,000 belonging to the victim.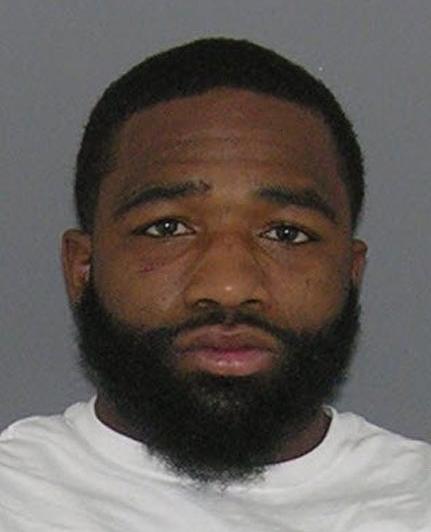 Adrien Broner's mug shot from his most recent arrest
The victim required hospitalization and 60-stitches to repair his chin that was split open by Broner, in a matter that is now a criminal case against Broner, who also raps on the aforementioned track in reference to the incident, "you try to sue me, I won't settle" "clean gun, dirty handle" and "they say they got me on camera."
The line "I hang with all felons" is also present on the song and a bad idea. Broner further raps "I'm trying to stay up out of the slammer" but the way to do that is not to hang out with felons. You are the company you keep. The Money Team and the man who has sued Broner for assault, will not be happy with the song. Broner also needs to remember that police and members of the court also listen to music. "Slammer" may full well rile them up in a legal matter that Broner needs leniency. If he is not careful, the court will make an example of him for it, due to the incendiary, unremorseful comments he has made that are clearly about the criminal case.