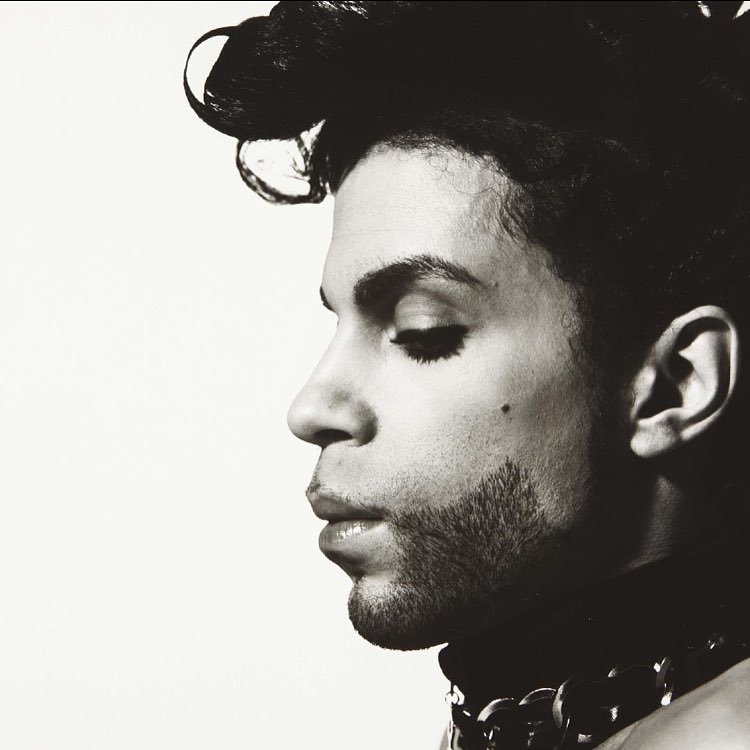 Prince

In what is thoughtless behavior, over 700 people have come forward claiming to be related to the late singer Prince or the mothers of his children. Prince died at his Paisley Park home and recording studio in Minneapolis, Minnesota on April 21, 2016 and no will was found. Ever since then, opportunistic people have been coming out of the woodwork making fraudulent claims, in bids at gaining a share of his estimated $100,000,000 fortune.
Prince did not father children by many women nor is he related to half the planet (his former wife Mayte Garcia gave birth to a babies that died within a week and then miscarried a second child). An overwhelming majority of the people coming forward with these claims have never even met Prince. These claims are costly and outrageous. Lawyers for Prince's estate and the administrator need to put their foot down, via making it plainly clear, if anyone files a fraudulent claim, they will be arrested and prosecuted. If they fail to get serious regarding these fraudulent claims, the estate will lose millions of dollars in trying to sort out baseless paternity and DNA claims.
Side Bar: Previously, Prince thought he was of Italian ancestry, due to questions surrounding his maternal grandfather's ethnicity. Towards the end of his life, Prince discovered he was not of Italian ancestry. His parents roots lay in New Orleans, Louisiana, which has many people of black and French descent. Prince's father was black. His mother was black as well, but of mixed ancestry, leading many to believe she was Creole. Therefore, it appears Prince was of African and French ancestry.
STORY SOURCE

EXCLUSIVE: The gold rush begins! 700 people claim to be Prince's siblings as judge rules DNA samples be taken from the music legend's blood to verify claims

Published: 11:06 EST, 7 May 2016 | Updated: 17:37 EST, 7 May 2016 - Nearly 700 men and women from all over the United States have rushed to claim they are Prince's long-lost half sibling as the dash to get a share of his fortune that could top $1billion heats up. But only one looks likely to have a shot at proving she is actually a blood relative of the singer whose sudden April 21 death shocked the music world, the man who is leading the official hunt for relatives tells Daily Mail Online in an exclusive interview.
'Our phone has been ringing off the hook, I would say we have received between 600 and 700 calls,' Harvey Morse said. 'They run the gamut, literally from "We lived in the same area so we must be related", to "We have pictures of Prince at our family reunion".' Prince's estate (pictured above is his Paisley Park mansion) is estimated to be worth $300million, but it could increase to $1billion. 'But I like official documents,' he added. 'Birth, marriage, death, divorce certificates, census records, that sort of thing - papers that were drawn up without any thought of this eventuality.'...
On Friday, Judge Kevin Eade, who is overseeing the estate, issued an order in Carver County, Minnesota, allowing for DNA samples to be taken from Prince's blood to help verify claims, giving those who believe they are related four months in which to file. He ordered that blood be transferred from the Midwest Medical Examiner Office in Ramsey, Minnesota, where the autopsy was conducted, to a DNA diagnostic center in Fairfield, Ohio...
Heir Hunters International, another company that specializes in finding long-lost relatives has claimed that it has found Prince's son, but Morse said he doubts that is true. 'If that was the case I would have expected them to have been in court on Monday establishing their case, but they weren't there. We were,' he said.
Morse said Prince's estate could take years to sort out. 'Bob Marley also died without a will,' he pointed out. 'He died 35 years ago and settlement of his estate is still ongoing. 'The lesson to take from all this is "Make a will,"' he said. 'But lots of people don't, either because they think they're immortal, they don't want to think about death or they put it off, saying they will do it tomorrow, but the truck comes down the road today.'...