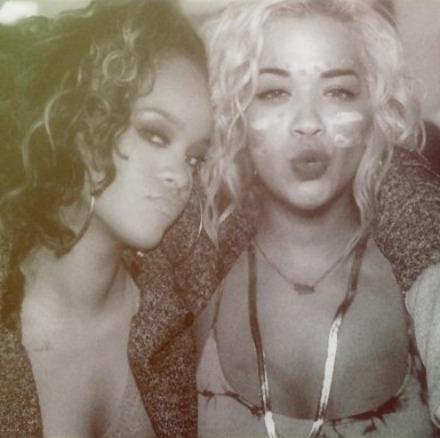 Rihanna and Rita Ora

Drug addicted, alcoholic singer Rihanna, is angry with her fellow Roc Nation artist and drug addict, Rita Ora. They are both the mistresses of Jay Z who owns the struggling Roc Nation label. Ora has been reckless in her adulterous behavior with Jay Z, drawing attention to herself and Rihanna by default. For the most part, Rihanna has been more subdued about cheating with Jay Z. However, Ora has been photographed intimately hugging Jay Z.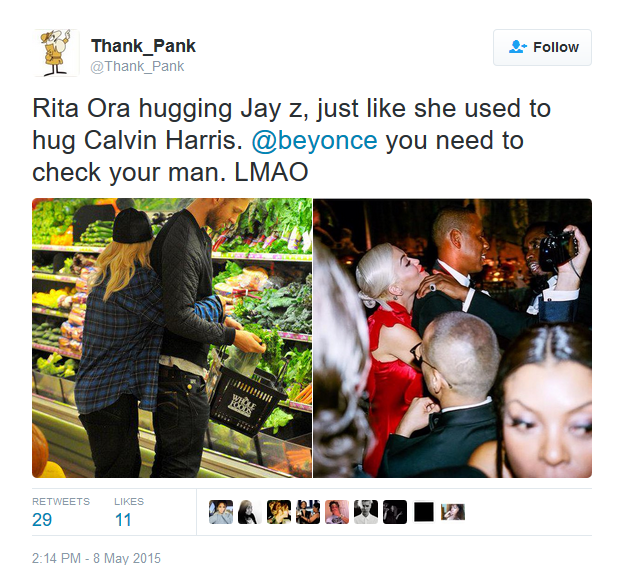 People on Twitter became offended at the manner in which Rita Ora was intimately hugging married rapper Jay Z (right) in the same manner she would romantically embrace her ex-boyfriend Calvin Harris (left)

Ora also made matters worse wearing a see through bra with lemons on it, in the fallout from the release of the album "Lemonade" by Jay Z's wife, Beyonce, who has been accusing him via her lyrics of cheating on her. Rihanna is not happy with the negative attention Ora is drawing on them, as her latest CD and tour "Anti" was already flopping before the release of "Lemonade." Beyonce's album and Ora's attention seeking behavior drawing attention to Rihanna, is only creating more sales problems (
Rita Ora Bragging About Cheating With Jay Z Is A Dumb Move
).
I saw this on Instagram (LOL):