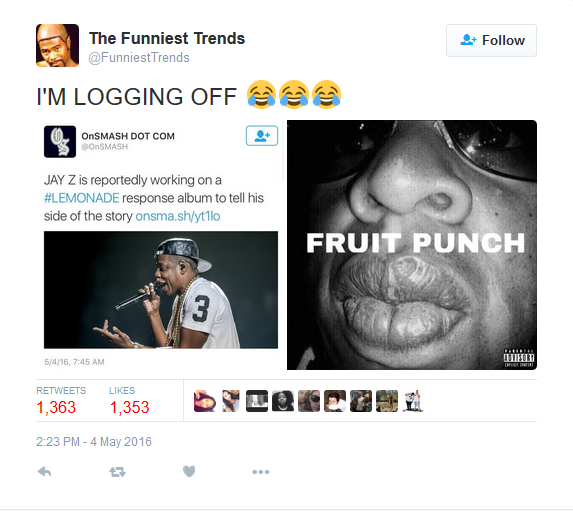 Twitter mocks Jay Z

The internet continues to troll rapper Jay Z for cheating on his wife, singer Beyonce. Though Beyonce's latest album "Lemonade" is being trounced by rapper Drake's new release "Views From The Six" people continue to slam Jay Z as a terrible husband. Things have gotten so bad online for Jay Z, rumors began to surface that the rapper is prepping a response album to "Lemonade." The most hilarious title suggested thus far for the album is "Fruit Punch." Jay Z has become a joke and punch line.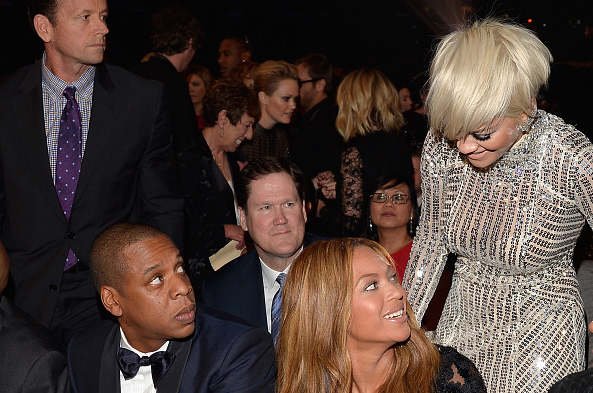 Jay Z (left) Beyonce (center) Rita Ora (right)

Jay Z's so-called brand has taken a big hit with "Lemonade." Things are even worse than when the elevator incident saw Beyonce's sister, Solange Knowles, repeatedly punch and kick Jay Z for attempting to leave to cheat on his wife again with singer Rihanna, who is one of the rapper's mistresses. Some are trying to help the couple save face stating the latest "Lemonade" fiasco has made them $150,000,000 but it is not true. "Lemonade" has not even grossed $10,000,000 yet for the label. Beyonce's accompanying "Formation" tour still has thousands of unsold tickets all over the country. The album is hurting their brand, as many now realize they are not the couple they pretended to be.