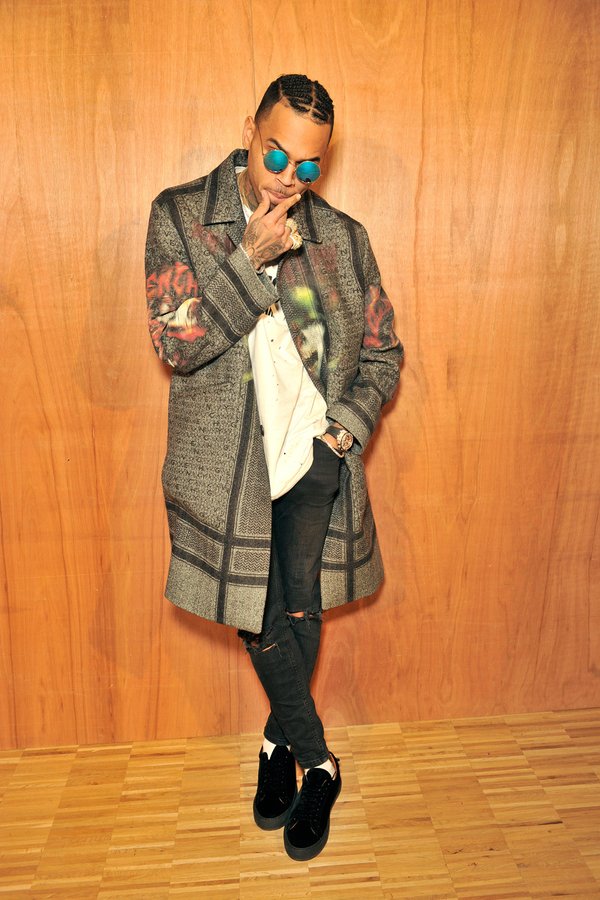 Chris Brown
R&B singer Chris Brown, got into another fight with his fans on Instagram, frustrated over matters concerning his career. Brown proudly announced his long awaited fashion line on the social networking site Instagram. However, Brown became angered at fans slamming the prices, labeling the pieces too expensive. Brown contrasted it with the prices of rapper Kanye West's overpriced fashion line. The pieces in West's line of unattractive, torn up clothes that make people look like they got into a fight with a bear and the animal won. Many of Brown's fans are teens and simply cannot afford the prices. Their are also working adults who can't afford to spare $100 and up and meet their other financial obligations such as rent, utility bills, food and gas costs.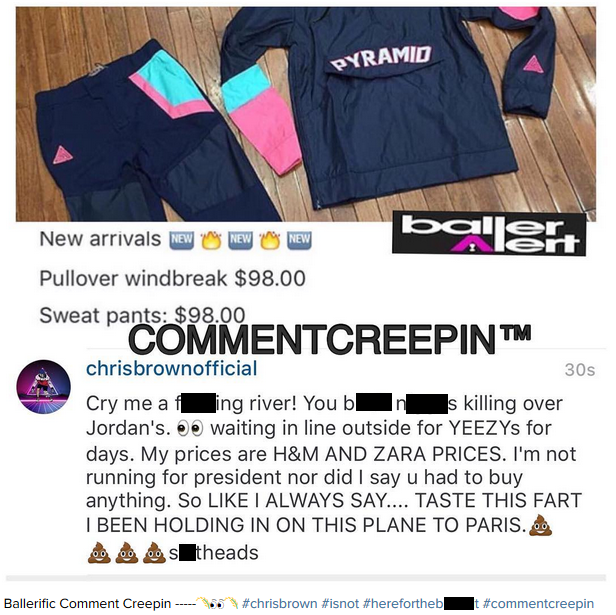 Chris Brown's Instagram response to fans stating the price of the items in his clothing line is too high
It's not the best idea telling off one's fanbase. It is not prudent insulting the very people you are asking to financially support you're endeavors. Brown's bipolar disorder flared up, as it often does, when he is met with criticism. Brown must learn to control his anger and not verbally attack his fans to such extremes, as they have made him rich and famous. People may say things one is not happy with, but the response should not be disproportionate, especially to those that support you. Be nice to them.