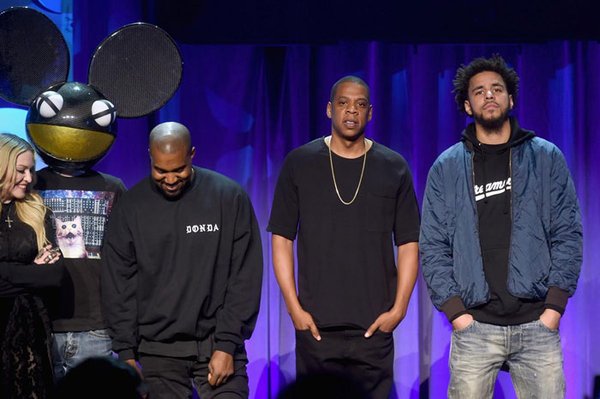 Tidal's Madonna, DeadAmu5, Kanye West, Jay Z and J Cole
The Judiciary Report exposed the so-called deal as a bad buy, citing the numerous liabilities that exist, such as ripping off artists who have signed up with the service, mounting lawsuits and the fact the entertainers that own it have run the company into the ground, after buying it as Aspiro, then changing its practices and name to Tidal. Two days after the Judiciary Report's article, Samsung issued a statement regarding the item in the New York Post, claiming the company was interested in buying Tidal for $100,000,000. Samsung stated, "The rumor of Samsung acquiring Tidal is not true."
STORY SOURCE
Samsung Says It Won't Buy Tidal (EXCLUSIVE)


March 4, 2016 | 05:42PM PT - Samsung has no plans to acquire Jay Z's Tidal music service, the company told Variety Friday. "The rumor of Samsung acquiring Tidal is not true," said Samsung spokesperson, breaking the company's silence on the matter. This comes after months of reports about conversations between the two companies...
RELATED ARTICLES