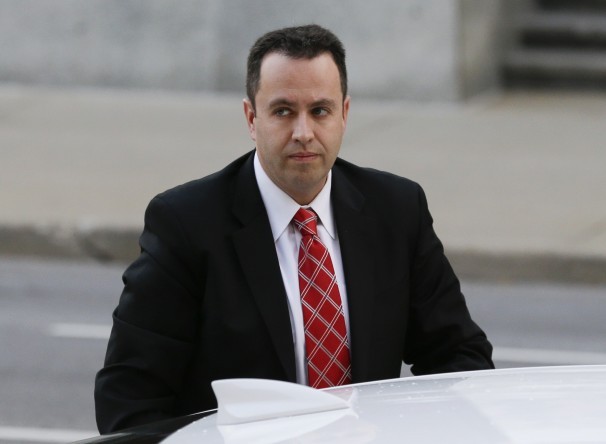 Jared Fogle
Former Subway restaurant spokesperson, Jared Fogle, whose claim to fame was losing weight eating sandwiches from the famed restaurant chain, has been convicted of having sex with minors and possessing child porn. Fogle was charged with, "Traveling to engage in illicit sexual conduct with a minor and distribution and receipt of child pornography."
Fogle, who initially denied all the charges until he saw the sweeping evidence against him, pled guilty and has now been sentenced to 15-years in prison for these serious offenses. This exceeds the government's request of 12-years. This is likely due to the fact members of the public flooded the chambers of Judge Tanya Walton Pratt with letters demanding she not be lenient in sentencing, for the safety of children in the community. Hopefully, Fogle will serve his full sentence and not be granted parole under early release, as his sex crimes have significantly damaged innocent children.
STORY SOURCE
Jared Fogle, ex-Subway spokesman, gets 15 years in prison for child porn, sex crimes
By Sarah Larimer November 19 at 3:40 PM - Fogle faced two counts: traveling to engage in illicit sexual conduct with a minor, and distribution and receipt of child pornography. "How do you plead to the charges?" U.S. District Court Judge Tanya Walton Pratt asked Fogle on Thursday at the federal courthouse in Indianapolis, according to the Indianapolis Star. "Guilty," Fogle replied.
Pratt sentenced him to 15 years and eight months behind bars, according to the Associated Press. The news service reported that prosecutors had recommended a 12½-year sentence. "The level of perversion and lawlessness exhibited by Mr. Fogle is extreme," the judge said, according to the Star. The AP reported that Fogle's family grew emotional as Pratt announced the sentence. Some of Fogle's family members in the courtroom started crying and hugging each other when he ordered taken into immediate custody.
"Members of my family are also victims of my acts," Fogle said before noting that his wife will be a single mother..."You gave your wife $7 million, so she'll be OK," the judge said, interrupting...
RELATED ARTICLES