The French government successfully launched a series of raids in response to the terrible terrorist attacks that occurred in Paris, France last week, killing 129 people and wounding 354. The Guardian newspaper revealed the raids yielded many arrests as, "French police have made 60 arrests and seized 75 weapons after more than 400 raids across the country." The primary raid, which occurred in the Parisian district of Saint Denis, resulted in the death of Abdelhamid Abaaoud, an ISIS terrorist who masterminded last week's attacks on innocent people in Paris.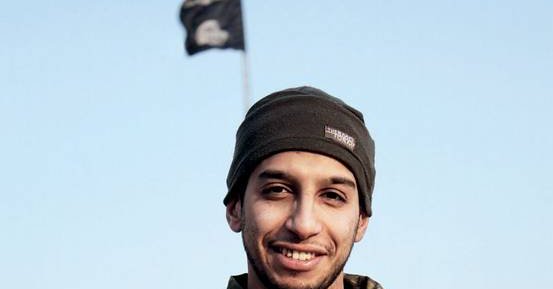 Abdelhamid Abaaoud
French police closed in on Abaaoud, who had been seen arrogantly strolling through the streets of Saint Denis in the days proceeding the widely reported terrorist attacks. Police organized and conducted a raid on the apartment building Abaaoud was living in with several people. Among the people in Abaaoud's apartment was his cousin, Hasna Aitboulahcen.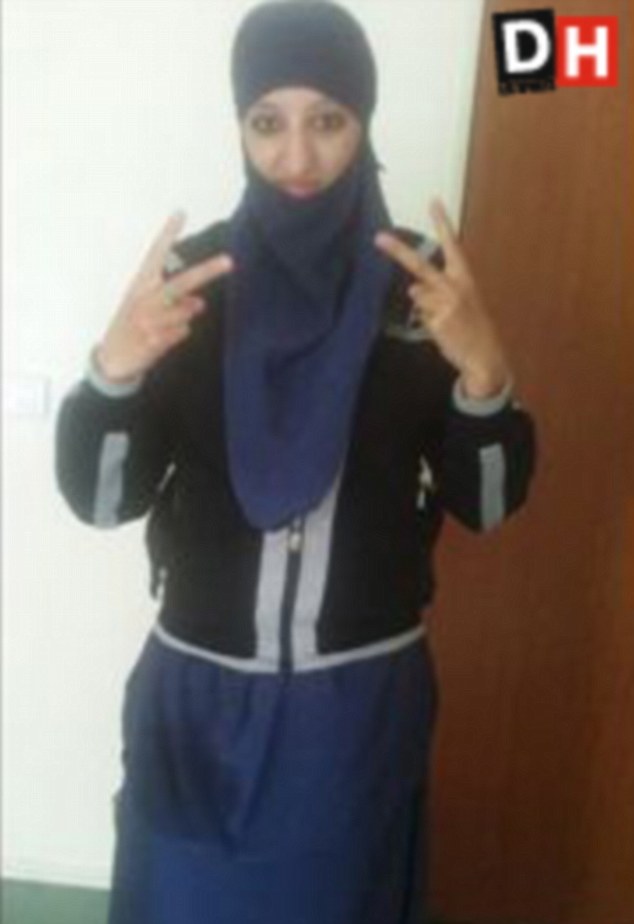 Hasna Aitboulahcen
As police advanced, approaching the apartment building the terrorists were hiding in, they asked a visible Aitboulahcen, "Where is your boyfriend" in reference to her cousin Abaaoud. She responded, "He is not my boyfriend" and blew herself up. A piece of her spine was said to be found on a police car after the explosion. The blast also killed a French police dog known as Diesel. Several people were arrested after the explosion, with pictures emerging of police hauling out terrorists, one without pants, after a 7-hour standoff where many bullets were fired.
STORY SOURCE
Abdelhamid Abaaoud, suspected Paris attacks ringleader, was killed in raid
Thursday 19 November 2015 15.35 GMT - The body of Abdelhamid Abaaoud, the suspected ringleader of the deadly suicide bombings and shootings that left 129 people dead in Paris last week, has been formally identified. The Paris prosecutor's office said in brief statement that Abaaoud, who was thought to have been in in Syria since 2014 but is known to have returned to Europe on at least one occasion since, was one of two people killed in a ferocious firefight with police at a terrorist hideout north of Paris on Wednesday.
The mutilated body of the 27-year-old Belgian extremist, linked with several terrorist attacks in Europe, was found in the rubble of the badly damaged apartment in rue du Corbillon, St-Denis, the prosecutor's office said, and identified from skin samples. The French interior minister, Bernard Cazeneuve, said Abaaoud played a "decisive role" in the Paris attacks and had been involved in four of six terror plots that French intelligence services had foiled this year...
A brief exchange between Aitboulahcen, a 26-year-old French-Moroccan national, and a Swat team was recorded during the standoff, with a police officer asking: "Where is your boyfriend?" Seconds before a huge explosion was heard, she replied: "He's not my boyfriend!" Parts of her spine reportedly landed on a police car. Authorities had said neither Abaaoud nor Salah Abdeslam, another fugitive who is still urgently sought in connection with Friday's carnage, were among eight people who were also arrested at the scene...