Oslon refers to Sheen as a monster in this November 2015 video:
Olson previously complained in 2011 of rivalry at Sheen's sex and drug den in Los Angeles, prior to finding out he had sex with her for a year and did not disclose he is HIV positive:
Bree Olson, the ex-girlfriend and porn star who dated HIV positive Hollywood actor, Charlie Sheen, in 2011, whom she states did not inform her of his status, has labeled him a monster over his behavior. Olson, who is now 30 and no longer making porn, did a tearful interview where she discussed Sheen's behavior that could have given her HIV.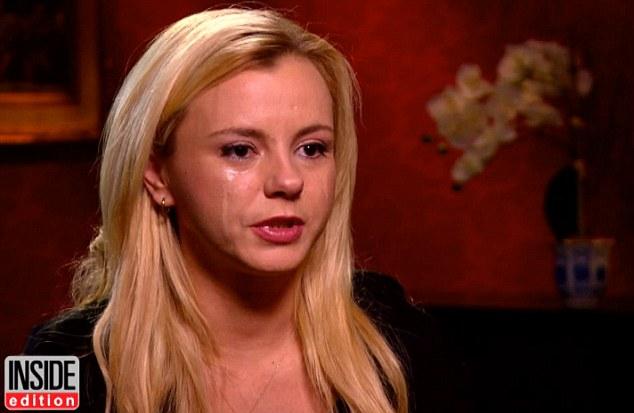 Bree Olson
Olson was one of Sheen's two live in girlfriends. The second in Natalie Kenly, who is not angry with the actor, but has not disclosed her sexual health status. The two women painted a rosy picture of life with Sheen for cameras, but behind the scenes it was another story. The two women now admit they hated each other and there were many fights in Sheen's den of iniquity located in the Hollywood Hills.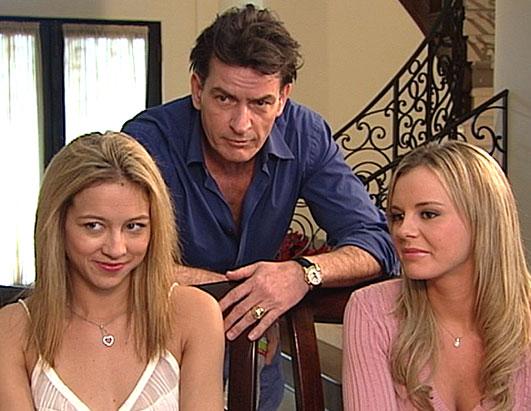 Natalie Kenly, Charlie Sheen and Bree Olson
Oslon, like many other porn stars Sheen had sex with, is complaining he did not value her life. It is estimated Sheen had sex with 50 porn stars. Sheen used to date actresses and models. Then when he became ill with HIV, he ramped up dating prostitutes and porn stars. It lends the impression he deems porn stars and prostitutes as less than others and it is okay to have unprotected sex with them with HIV present in his body.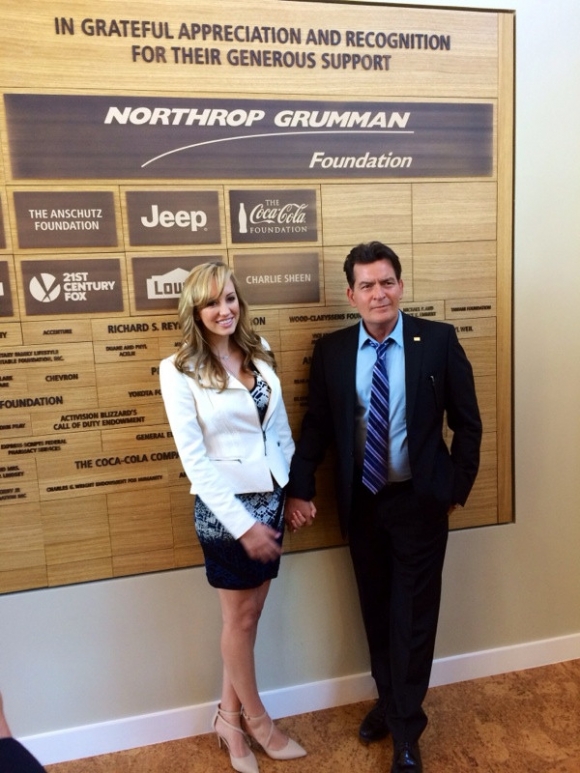 Charlie Sheen with another porn star, Brett Rossi, whom he was slated to marry in 2014, but it was abruptly called off.
Radar Online obtained documents that reveal after Sheen's HIV positive diagnosis, he spent $1,600,000 on prostitutes and porn stars in 2011, paying more money for those who consented to sex without condoms. She is thought to have contracted the HIV virus from a pre-op transsexual (a man who looks like and is trying to become a woman and has surgery to do so, which includes breast implants and penis removal). Sheen was said to have paid madam Anna Gristina for sex with a transsexual, who looked like a woman, but still had a penis.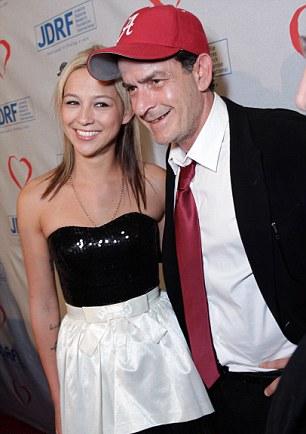 Natalie Kenly and Charlie Sheen
The fact of the matter is none of these women loved Sheen. They were all having sex with him because of his money and fame. If he had neither, none of them would have consented to the things that he requested. Now that they have found out he exposed them to HIV they are angry. However, sadly, it is a risk they took degrading themselves for money and a chance to leech off his fame. Regardless, people should disclose their HIV status. It is the law and responsible thing to do.
RELATED ARTICLES