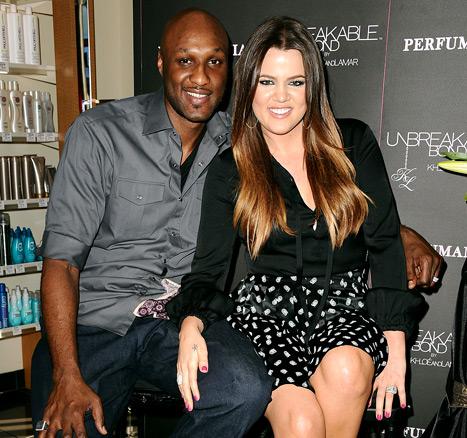 Lamar Odom and Khloe Kardashian
The TMZ website is reporting former Los Angeles Lakers basketball player and star of the reality show "Keeping Up With The Kardashians" Lamar Odom, has experienced setbacks in his medical condition. Odom overdosed at a Nevada brothel and sustained several strokes, as well as damage to his heart, lungs, kidneys and liver. He is currently unable to talk or walk properly. His medical transfer to Cedars Sinai in California was done via stretcher and helicopter.
Doctors performed tests which revealed Odom experienced 10 strokes that did damage to his motor functions. TMZ is also reporting Odom underwent two chest operations that did not go well. This confirms what the Judiciary Report stated from the very beginning regarding his condition. People need to refrain from this type of so-called partying, via drugs, alcohol, sexual enhancement drugs and prostitutes. The damage it does to the body is extensive and very debilitating. Odom is also facing potential criminal charges for cocaine possession.
RELATED ARTICLES